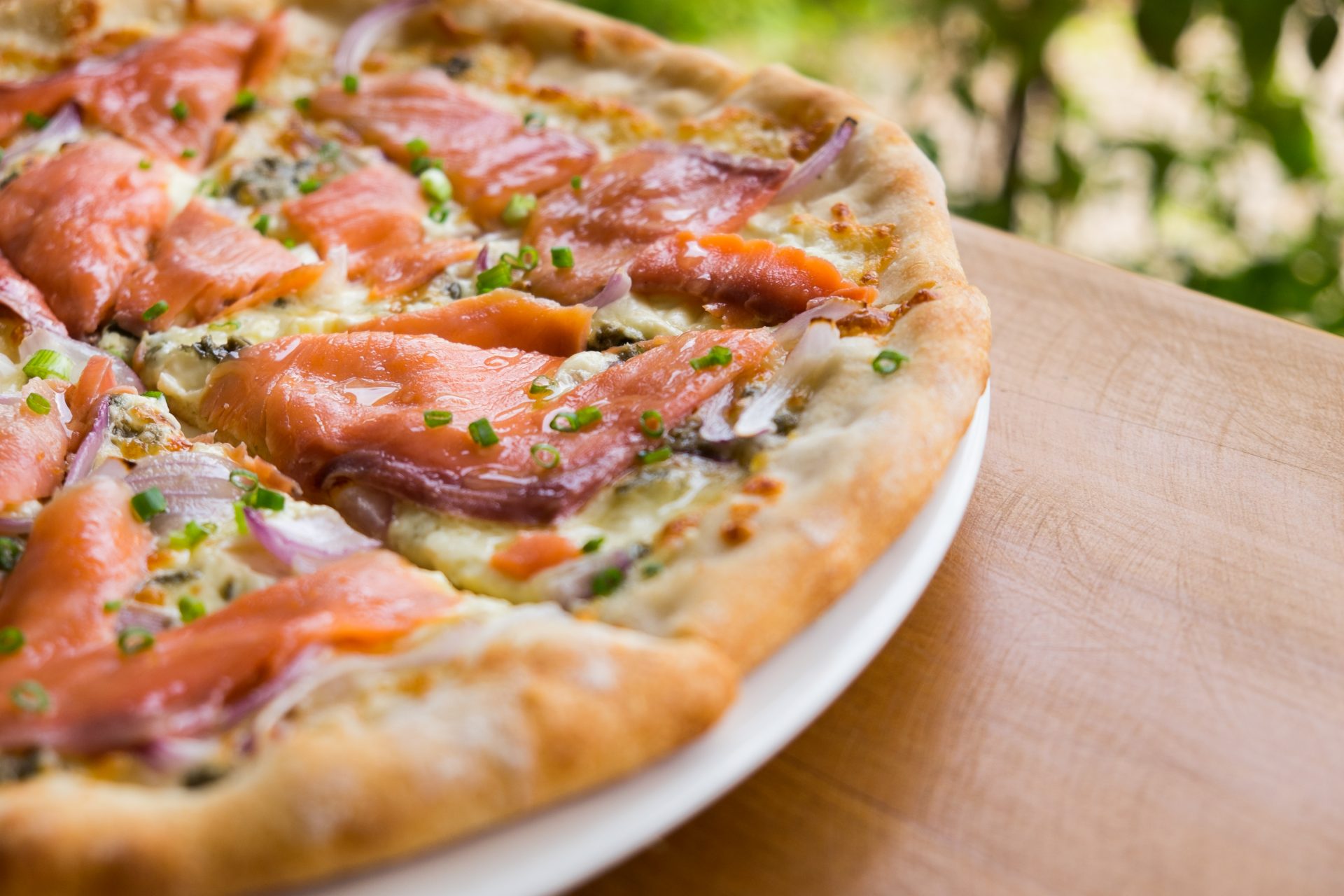 YOU'LL NEED
1 pre-baked 12-inch diameter pizza crust (you can use a store-bought crust or dough, or you can use Robert's recipe for pizza dough, found HERE.)
8 oz soft cream cheese
2 tbsp granulated garlic
6 oz smoked sliced salmon
1/3 cup chopped fresh chives
3 tbsp chopped capers
MAKE IT
1) Preheat oven to 350 degrees F.
2) Place pre-cooked pizza crust on a baking sheet. Spread cream cheese over entire surface of pizza shell. Sprinkle with garlic powder and lay salmon slices on top. Bake until cream cheese melts and salmon is golden. Top with chives and capers.
SERVES 4
THE MACROS
CALORIES: 368
PROTEIN: 19 g
FAT: 20 g
CARBS: 28 g