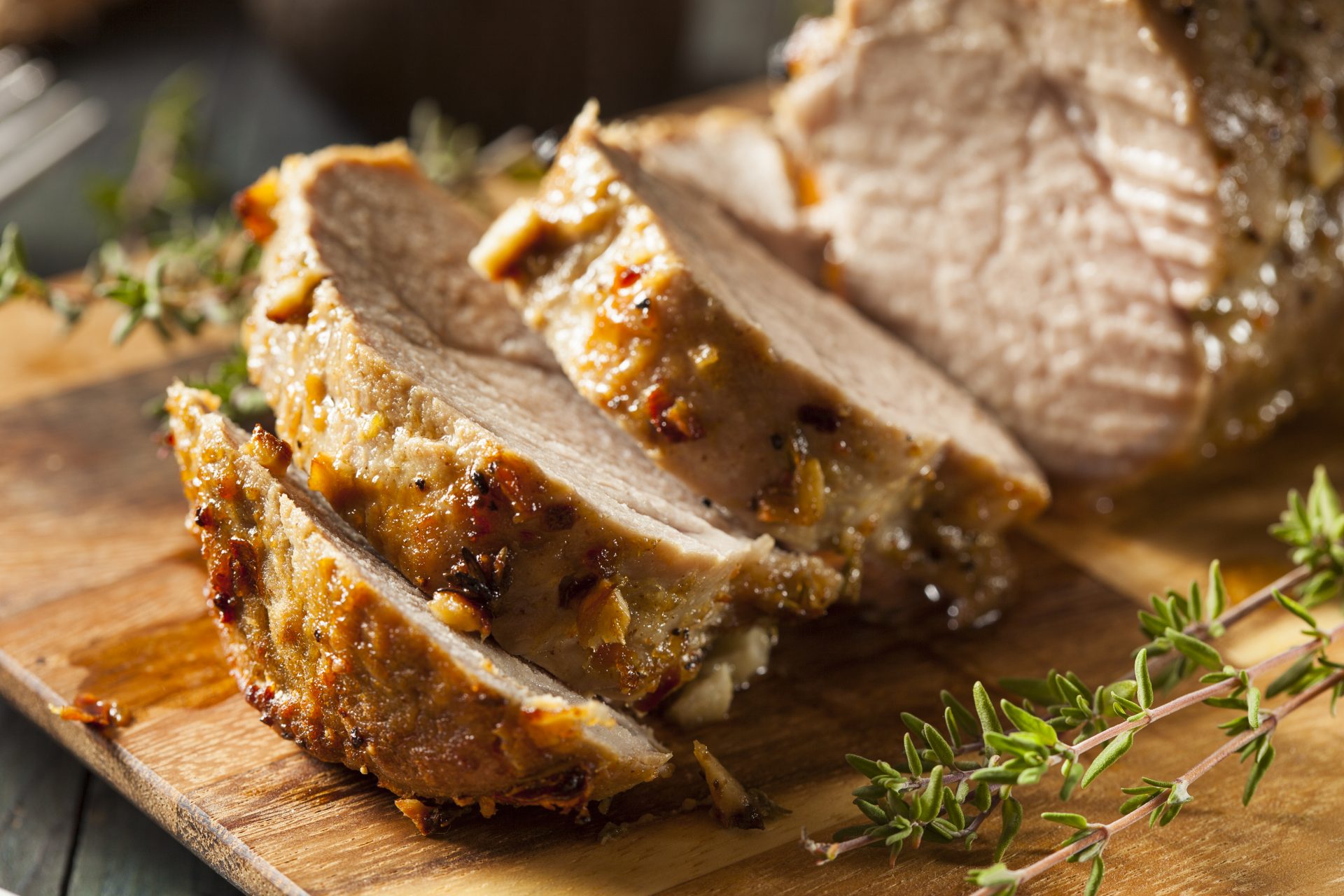 Rosemary & Garlic Pork Loin
YOU'LL NEED
1 ½ pound pork loin
3 cloves garlic
2 tbsp grape seed oil
2 tbsp extra virgin olive oil
2 sprigs rosemary picked and chopped
1 cup Dijon mustard
1 tbsp fennel seed, roughly chopped
1 tbsp ground cumin
1 tbsp kosher salt
MAKE IT
1) In a food processor, add garlic, rosemary, Dijon mustard, fennel seeds, cumin, olive oil, and grape seed oil, and puree.
2) Coat pork loin with mustard and herb mixture.
3) Place pork loin in a 400 degree oven for 30 minutes.
4) Drop the oven temperature to 325 degrees and cook for another 45 minutes.
5) Internal temperature should be 135 degrees, allow to rest for approximately 15 minutes prior to serving.
SERVES 4
THE MACROS
CALORIES: 308
PROTEIN: 30 g
FAT: 20 g
CARBS: 0 g