Recipes. Workouts. Motivation. Start living your best life today.
CHASE RICE
The country music superstar's unconventional path to the top.
the globe
Robert dishes on what separates his new show from the rest of the culinary competition pack.
mike macrae
How the viral impressionist grabbed our attention—and kept it.
duffy gaver
The Navy SEAL training Hollywood's biggest names wants to get you into shape without buying a bunch of stuff you don't need.
ALEKS PAUNOVIC
The boxer-turned-actor is back with rules for life that can help you overcome any obstacle.
VICTOR & LIBBY BOYCE
The parents of Cameron Boyce on keeping their son's legacy alive.
NOTHING IS IMPOSSIBLE
Dinner: Impossible is back! Don't miss this treasure trove of incredible recipes.
OFFICE UPGRADES
Brand new products that will change the way you work.
GARY LITTRELL
How the Medal of Honor recipient stared certain death in the face and found the courage to fight on.
XBOX SERIES X
A deep dive into Microsoft's next-gen behemoth.
JOY DUSHEY
After beating PTSD and anxiety, she created a roadmap to help others do the same.
TRAIN FOR IT ALL
How to build strength and condition your body for life.
TY CARTER
The Medal of Honor recipient reflects on the Battle of Kamdesh.
ROD LURIE
The director of The Outpost talks key creative decisions that set the film apart.
JAKE TAPPER
The CNN anchor on how he uncovered a bigger story about the war in Afghanistan.
PUMPKIN EVERYTHING
Grocery stores are loaded with a million pumpkin products. Which ones are good?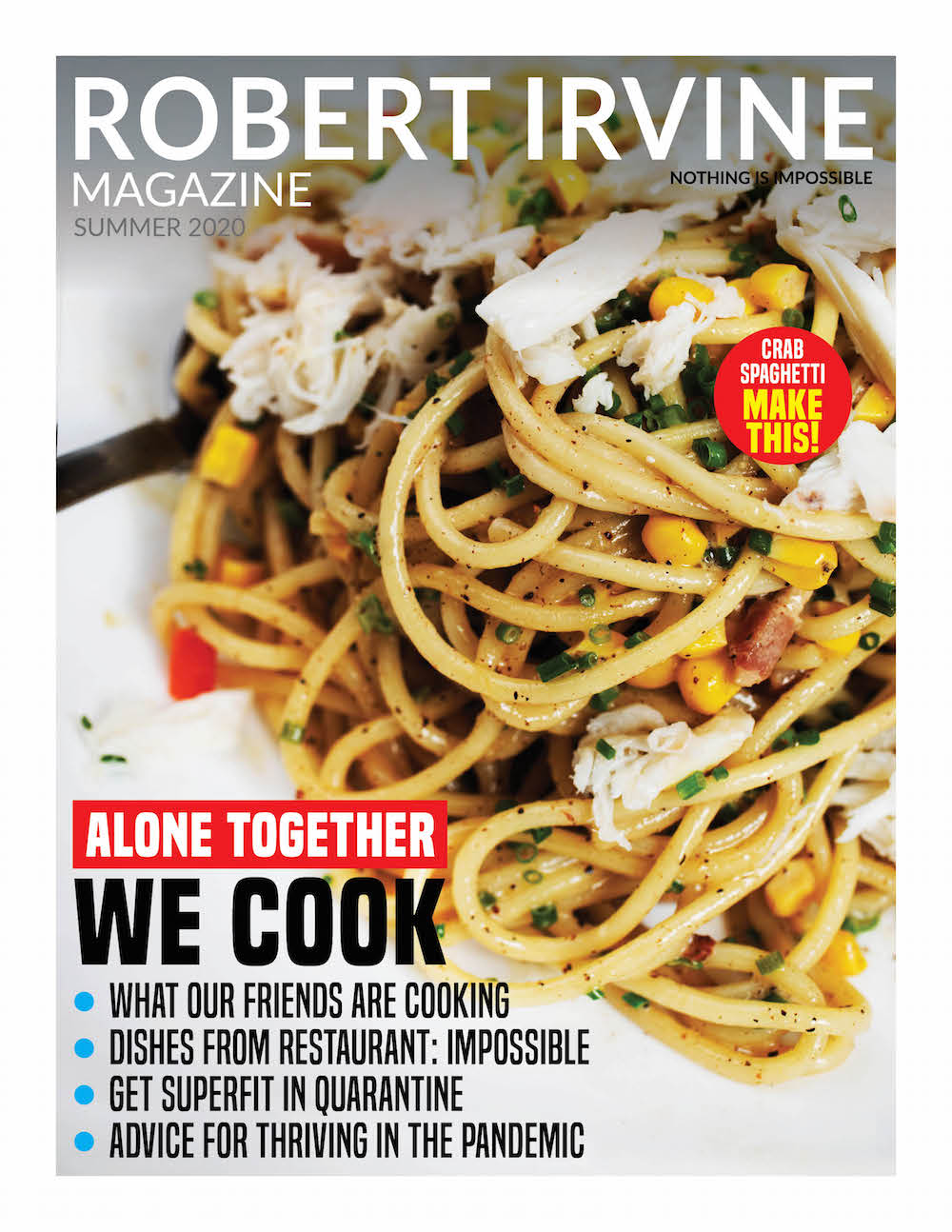 CHRIS LEVI
The wounded veteran reclaims his independence with a little help from The Robert Irvine Foundation.
QUARANTINE KITCHEN
Interview subjects past and present share their favorite quarantine recipes.
ADAM DAVENPORT
The actor/EDM artist shares how he stays productive during the pandemic.
RESTAURANT: IMPOSSIBLE
The MOTHERLOAD of R:I recipes – 18 brand-new mouth-watering dishes!