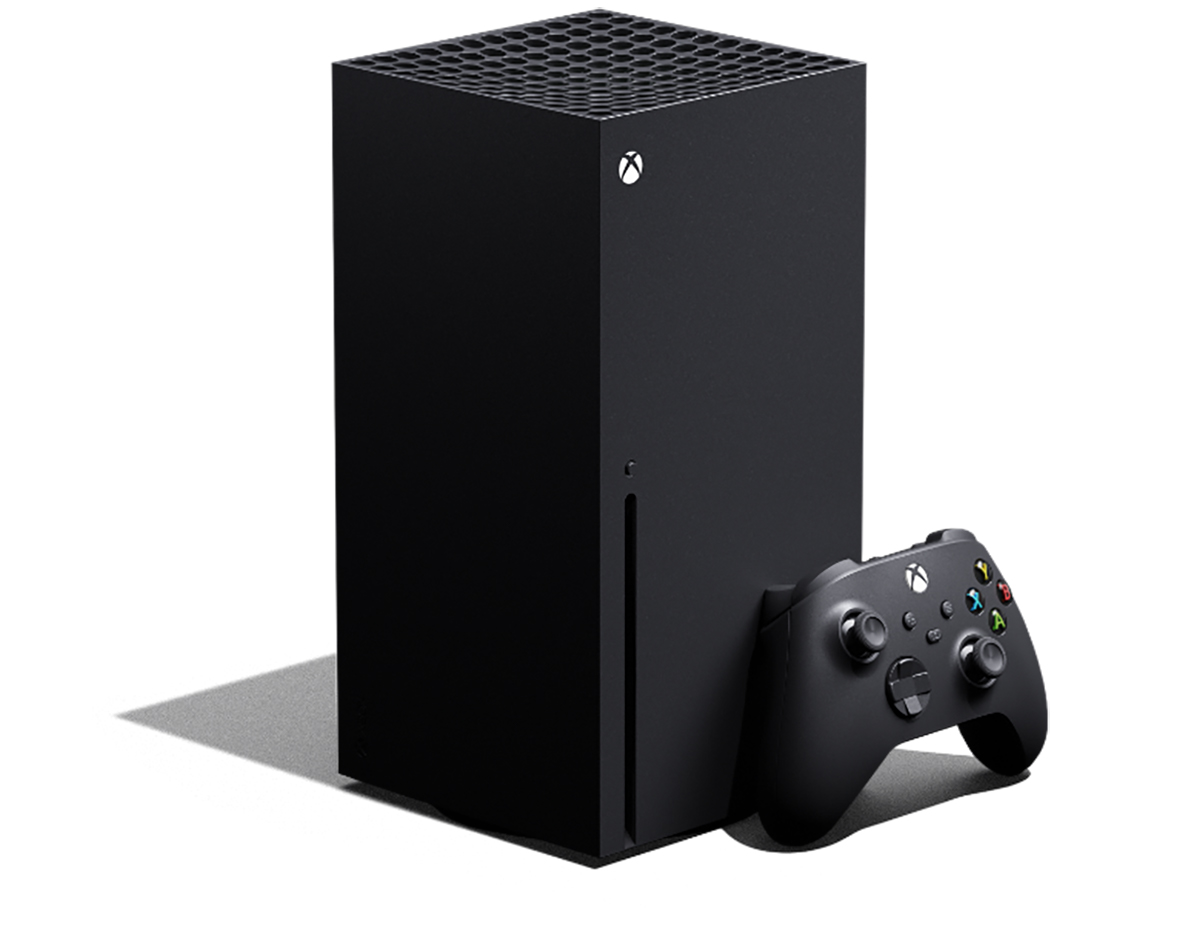 The Robert Irvine Magazine 2020 Gift Guide
For gamers, fitness enthusiasts, and everyone in between.
By Matt Tuthill
FEATURED GIFT: THE XBOX SERIES X
Microsoft's next-gen behemoth is the most powerful video game console in the world—lightning fast with gorgeous 4K graphics and backward compatibility with every generation of Xbox games. The future of gaming is now.
Early adoption is typically a hobby fraught with peril. Ripping open the box on launch day and being one of the first to have access to that shiny new thing offers a feeling of euphoria — a feeling often squashed by remorse when the early adopter realizes that shiny new thing just isn't worth the hype. Indeed, standing on the bleeding edge of technology, one often winds up getting cut—and there are a number of reasons why our love of tech sometimes hurts.
First, when a piece of hardware is brand spanking new, it costs a hell of a lot more than it would if you had the patience to wait a year or so. Second, there are usually some technical glitches that aren't discovered until millions of people put the machine through the paces.
Video game hardware in particular tends to reward those who wait—mainly because there's usually very few games in the first year of a new console's life cycle that look markedly different than what gamers can enjoy on the current generation of cheaper, widely available machines. Gorgeous games may abound, but nothing that makes current-gen hardware obsolete on account of graphics alone.
When creating the new flagship Xbox Series X and its digital-only (no disc drive) counterpart, the Series S, Microsoft set out to design around all these potential drawbacks, giving early adopters a piece of hardware so advanced that it can offer a brand-new experience even if the next-gen software library is still relatively small.
POWER
The Series X is unmatched in terms of processing power, boasting 12 full teraflops; the 10.3 on the rival Playstation 5 is nothing to sneeze at, but the clear edge goes to the Series X. For the layman, a teraflop is a computing speed unit of measure, with each teraflop equaling one million floating point operations per second. So, 12 million operations per second means everything you ask the Series X to do happens almost instantaneously. Switching between games and apps is ludicrously fast, and the suspend function lets you pause a video app like Netflix and go back to the last game you were playing and pick up right where you left off in the blink of an eye.
Naturally, that processing power also contributes to the visual flair of new games like Assassin's Creed Valhalla and Call of Duty Black Ops Cold War, plus a host of games coming in 2021—most notably Halo Infinite—which all look jaw-droppingly good. Not to be left out, current-gen titles including Gears 5, Dirt 5, and Destiny 2: Beyond Light, all look better and load faster. The Series X effortlessly pumps out games in 4K resolution at 120 frames per second for the best-looking gaming experience the industry has ever been able to produce.
BACKWARD COMPATIBILITY
The Series X can play thousands of games from all four generations of Xbox, dating back to the original machine that debuted in 2001; this includes digital and hard copies. (Not every game is available. Refer to this LIST to see what's playable.) While it's nice to be able to get a little hit of nostalgia from popping in old games, backward compatibility is most worthwhile when you're talking about the Xbox One because so many gamers who go for the Series X will already have an Xbox One in their home. It seems like a small thing to be able to use a single digital game code to download the same game on your Xbox One and Series X (or Series S), until you realize that the cloud save feature on many games essentially turns your Xbox One and Series X into a multi-room DVR system for gaming. For example, say you're playing a game of Madden 21 franchise on your Series X; it's a close one and you're down by three points with two minutes left, but you suddenly need to shut it off. So long as both your Series X and Xbox One are signed into the same account, you can pick up exactly where you left off on either machine. This feature is crazy cool and it's hard to overstate the utility for gamers who can't always block out long chunks of time to play. The seamless convenience for Xbox One owners doesn't end there; if you had an external hard drive full of games on your old console, just plug it into the back of the Series X and you're good to go.
ENTERTAINMENT
As it was in the last console generation, Microsoft still has a lock on the best video game console for entertainment enthusiasts. In addition to the 4K Blu-ray player that also plays standard Blu-rays, DVDs, and CDs, the Series X and S both boast access to more streaming apps than most smart TVs or other app interfaces like Roku or Fire TV. For instance, Xbox owners have been blissfully unaware of the corporate spats that have kept HBO Max out of millions of homes, and with the launch of the Series X and S, the lineup of Netflix, Hulu, Prime Video, and Peacock is now rounded out with Apple TV+. And because the tech specs of the Series X are more akin to a high-powered PC than a Smart TV, its streaming performance shames every other video portal on the market. Seriously, if you ever experience a buffering issue with the Series X, check your router first. It's virtually impossible this thing is struggling to keep up.
KEY GAMES

Assassin's Creed Valhalla: The latest entry in the critically-acclaimed series uses the slick game mechanics that made AC a worldwide phenomenon and drops them into an exciting new Viking setting. Welcome to a massive, brutal open world where you're going to spend a whole lot of time; even if you don't pursue the side quests, it's going to take 50 or more hours to finish this bad boy.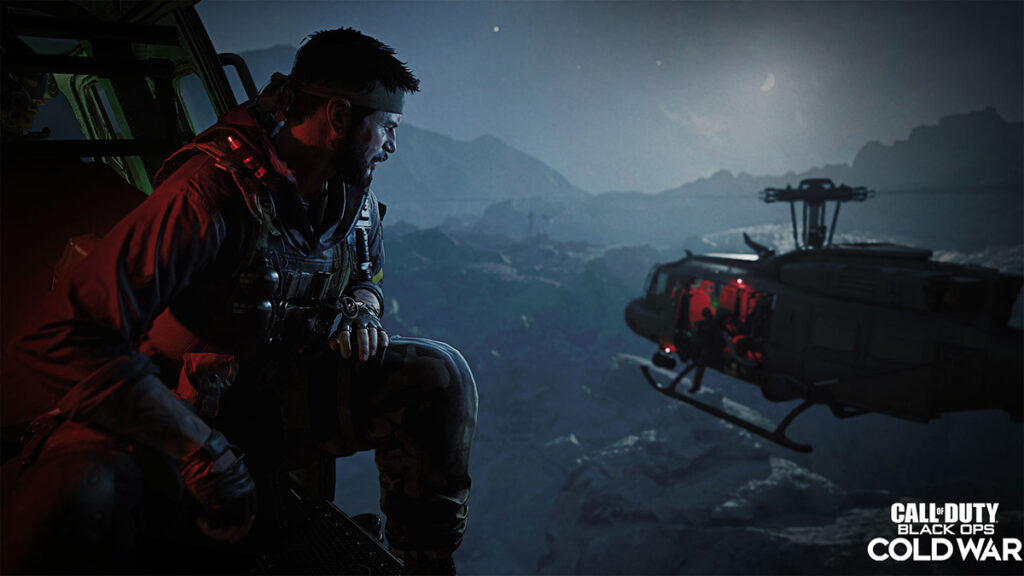 Call of Duty Black Ops Cold War: Call of Duty has a reputation for pushing graphical limits, making it the perfect series to pair with a new console launch. This year's COD takes you back to the cold war paranoia of the early 80s in a fast, fun campaign that shines among the best in the series. The massive, loyal community of online players—plus the online matchmaking that's the envy of the industry—makes this one a must-buy.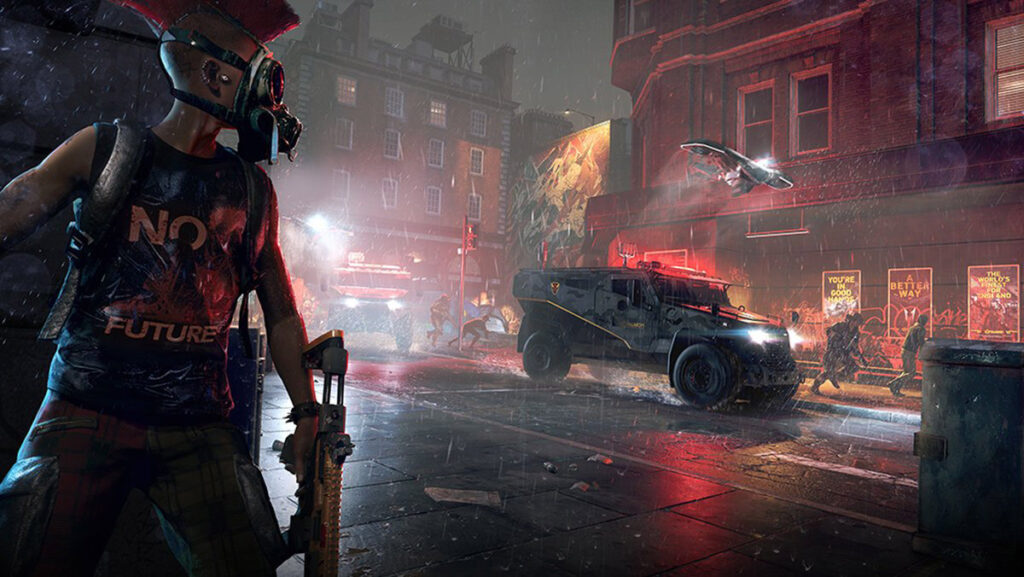 Watch Dogs Legion: Fight your way through a dystopian London where your hacker group has been framed for a series of terrorist bombings. A solid story suffused with of-the-moment themes like Big Tech and the surveillance state will pique your interest, but the seamless blend of gameplay elements—computer hacking, shooting, stealth, vehicles, and more—will keep you here.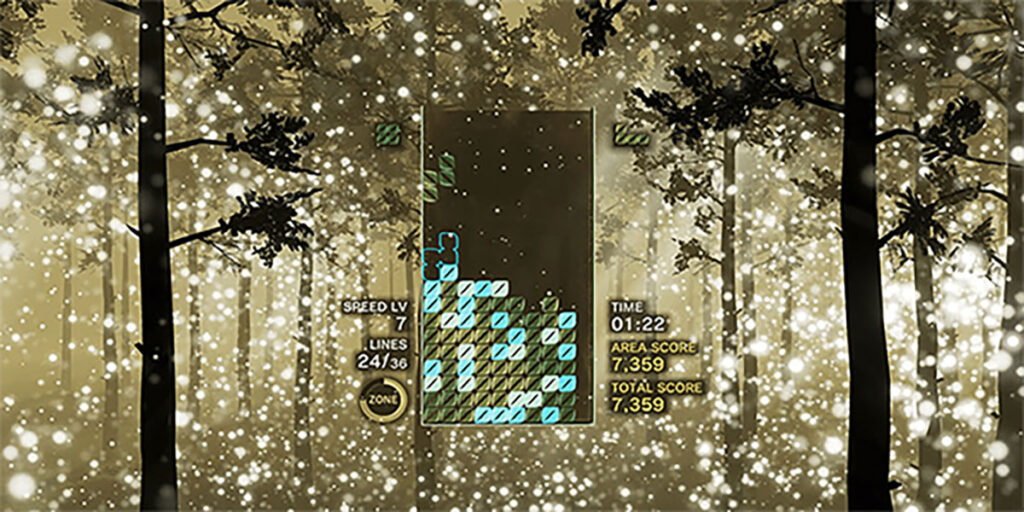 Tetris Effect Connected: So addictive it should be illegal. Seriously, the combination of light and sound is remarkable, keeping your eyes glued to the screen whether you're just starting out at a slow, soothing pace, or frantically trying to keep your game alive as things inevitably get out of hand. Easily the best Tetris ever.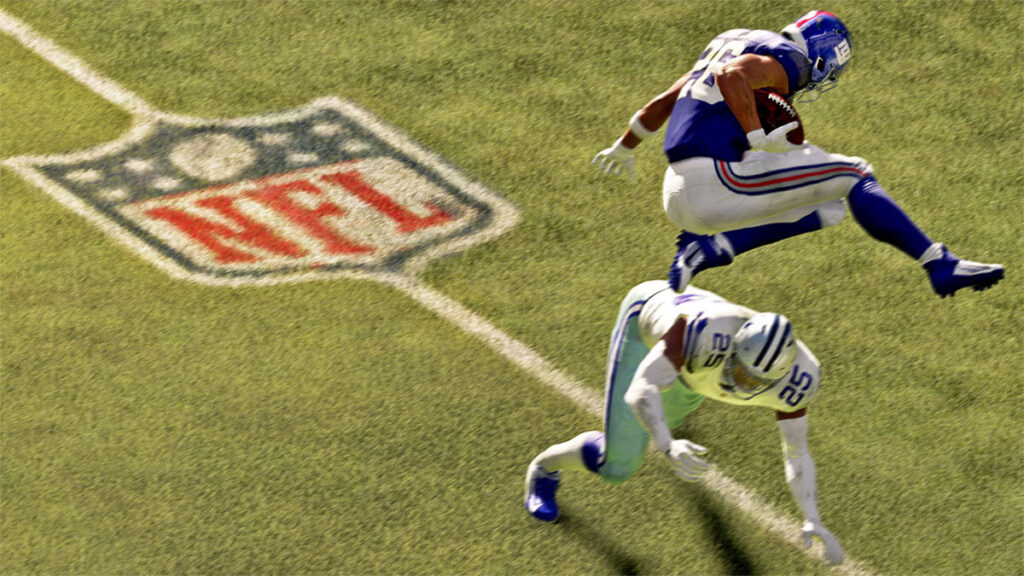 Madden 21: Smoother, more realistic player mechanics, new X-factor abilities, collectible legendary players, and the ability to design your defensive game plan around otherwise unstoppable superstars like Patrick Mahomes and cover athlete Lamar Jackson make this the best Madden in recent memory.
OVERALL
The Series X isn't just the most powerful video game console in world, it's as future-proof as an entertainment hub can get. It's a 10-pound rectangle that bears more than a striking resemblance to a tower computer from the late 90s, but maybe that's a good thing: all the thought and energy was poured into making it the best performing machine around. With a library of thousands of games across four generations of Xbox—powered by the best online server in the industry in Xbox Live—there's no better way to play right now. And as good as everything looks on this machine, there are still no games that can push it to its considerable limits, meaning the future of gaming—and Xbox—is incredibly bright.
Score one for the early adopters.
$499 at retailers everywhere, though as of this writing it's extremely hard to come by. Check THIS PAGE to see who's getting new stock and when.
MORE GIFTS…
Be sure to click the ALL CAPS links at the bottom of each entry.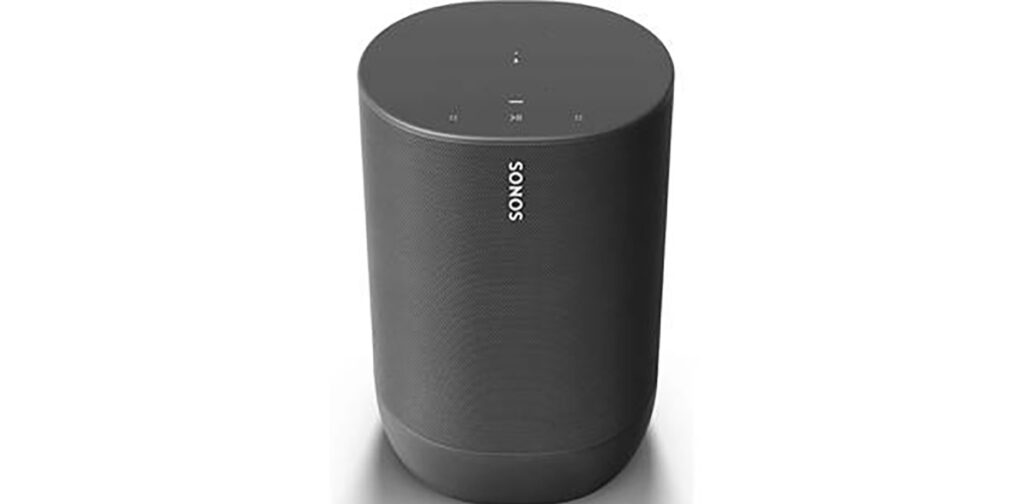 SONOS MOVE
Good enough to be the best speaker in your living room, but durable enough to take outside. Weatherproof and battery-powered with a Bluetooth connection (Sonos speakers usually connect via the Internet to produce the best possible sound) for when WiFi isn't available. Blows the doors off other outdoor speakers; anything else sounds thin by comparison.
$399, SONOS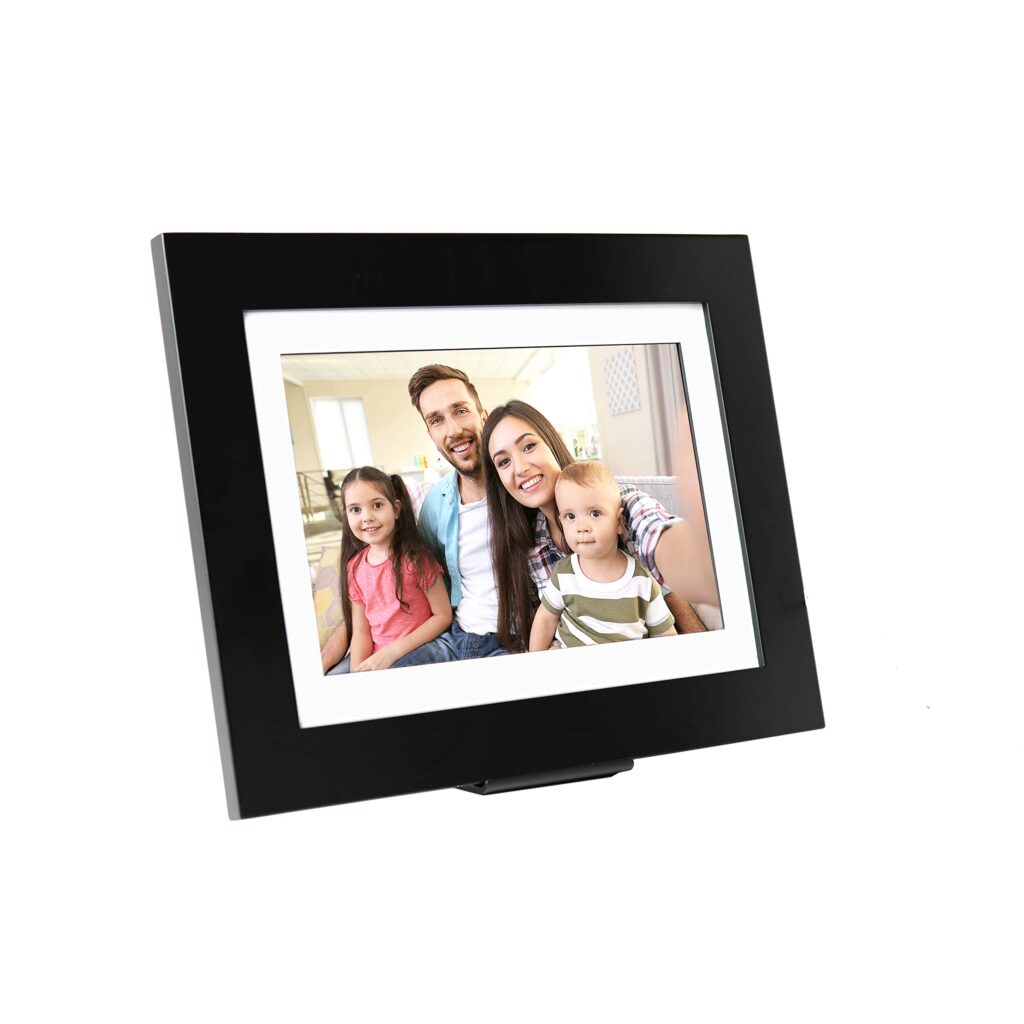 PHOTOSHARE FRIENDS & FAMILY SMART FRAME
This handsome 10.1" HD digital picture frame has a reversible border that lets you present your photos in three styles: white matte, black matte, or an ultramodern borderless look. The PhotoShare app lets you send photos to the frame in seconds. Boasts a bevy of features not found in other digital frames, including video and music support, SD card and USB slots, as well as auto-dim and auto-rotate. Can be wall-mounted or used free-standing. With 8 GB of internal memory, there's room for 5,000+ photos.
$105, AMAZON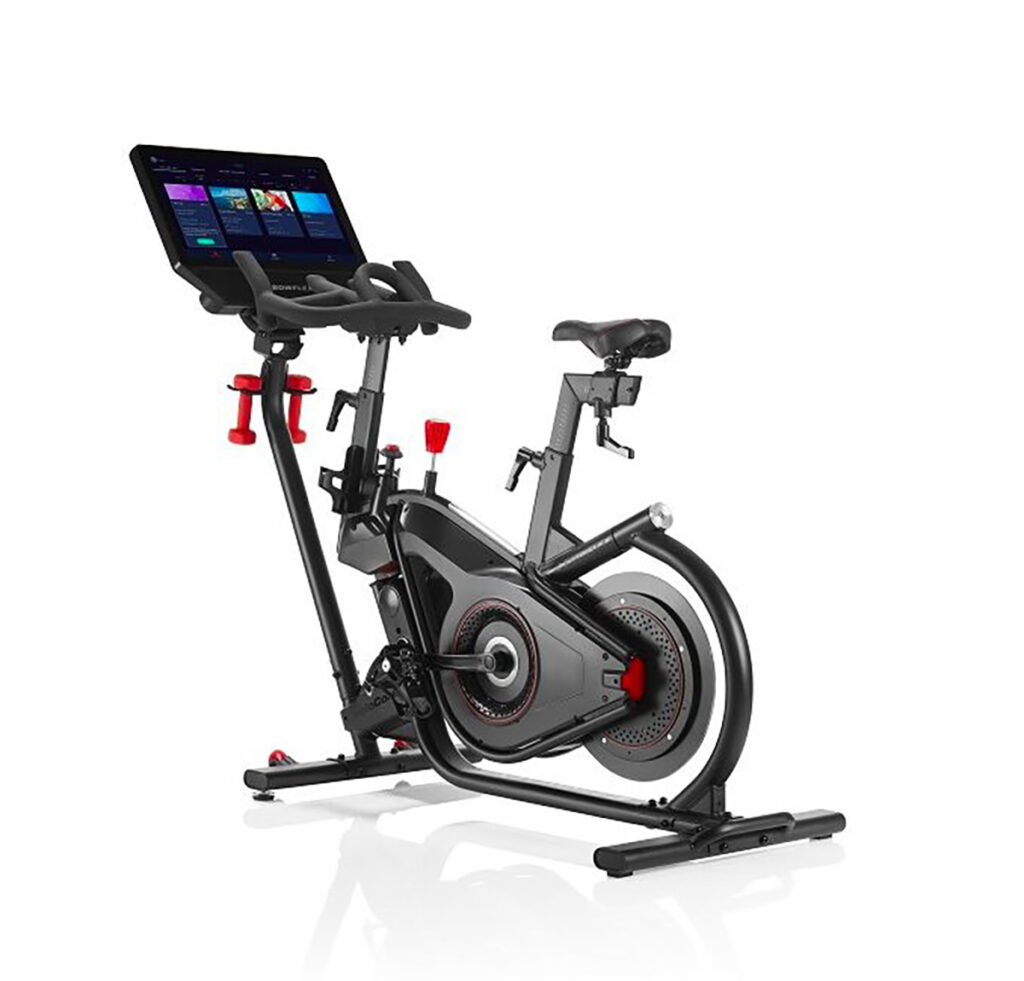 BOWFLEX VELOCORE INDOOR CYCLE
Bowflex's answer to the Peloton bike and subscription service, the Velocore Bike can lock in its upright position for a standard stationary bike experience, or lean from side to side to more closely simulate outdoor riding. The video console connects to Bowflex's JRNY personal training service (available for a monthly fee) as well other workout apps such as Peloton's and a host of popular streaming services such as Netflix, Hulu, and Prime Video.
Starting at $1699, BOWFLEX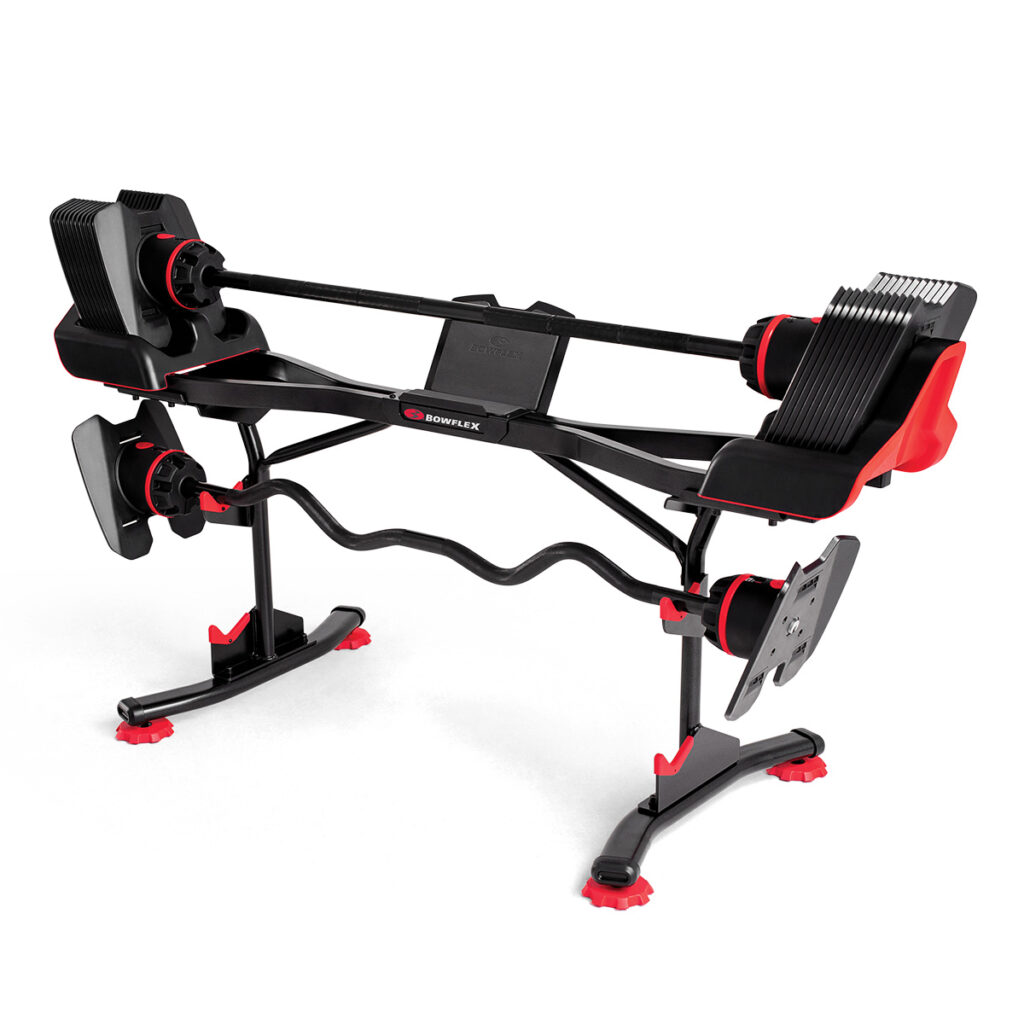 BOWFLEX SELECT TECH 2080
Like its predecessor, the SelecTech dumbbell, the SelecTech 2080 barbell and curlbar adds or drops weight at the turn of a dial—from 20 pounds up to 80 pounds as the name suggests. An upgrade to 120 pounds is available.
Starting at $549, BOWFLEX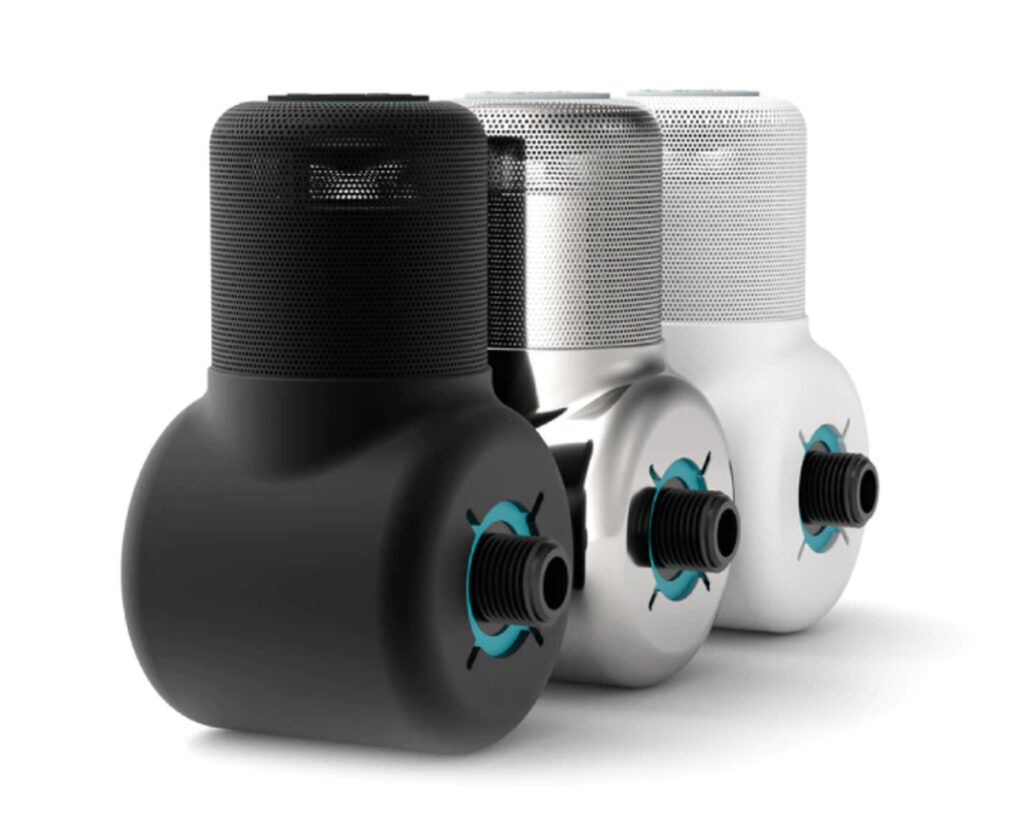 SHOWER POWER
A genius invention that marries sustainability and convenience, this Bluetooth speaker easily attaches to any shower head, no plumbing skills required. The pressure from the water flowing through the device spins a motor which powers the speaker so you can listen to your favorite tunes or podcasts while you clean up. Nifty.
Back this project at KICKSTARTER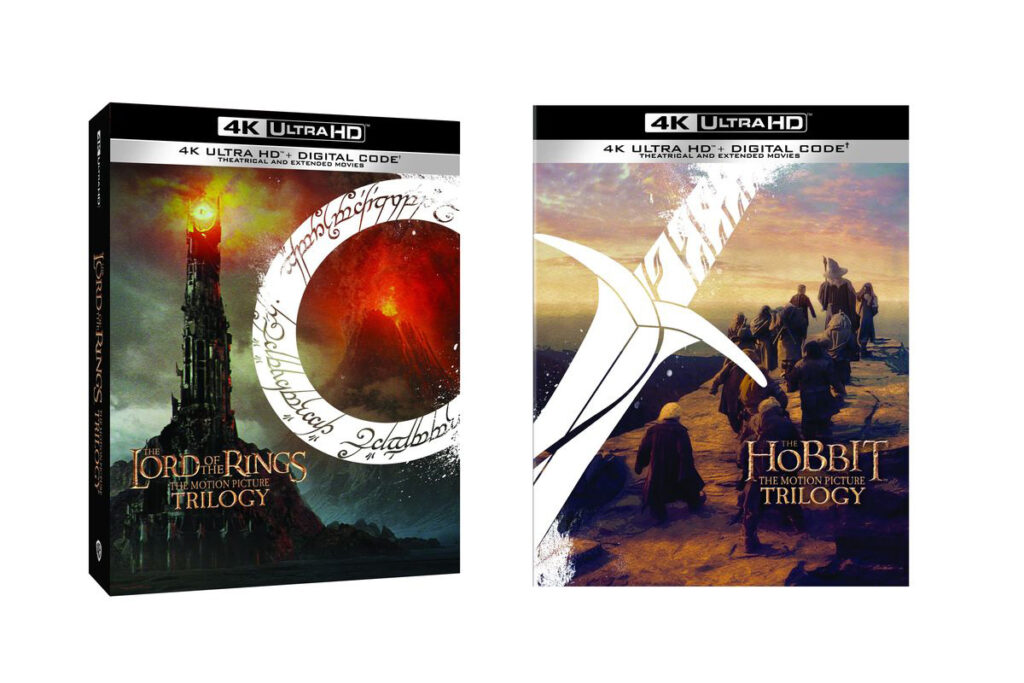 LORD OF THE RINGS & THE HOBBIT IN 4K
Peter Jackson personally oversaw these 4K remasters of The Hobbit and Lord of the Rings trilogies, evening picture tone issues so that both trilogies—filmed more than a decade apart—look as though they were filmed at the same time. Sure, they look more beautiful than ever, but the kicker here is that each box set contains 4K Blu-ray copies of both the theatrical and extended cuts of each film, plus a digital code to get the whole set on VUDU or similar services. Some owners of the HD Blu-ray sets will ask themselves if they really need another copy of these movies… and that's how you'll know they're not real fans.
$89 each, BEST BUY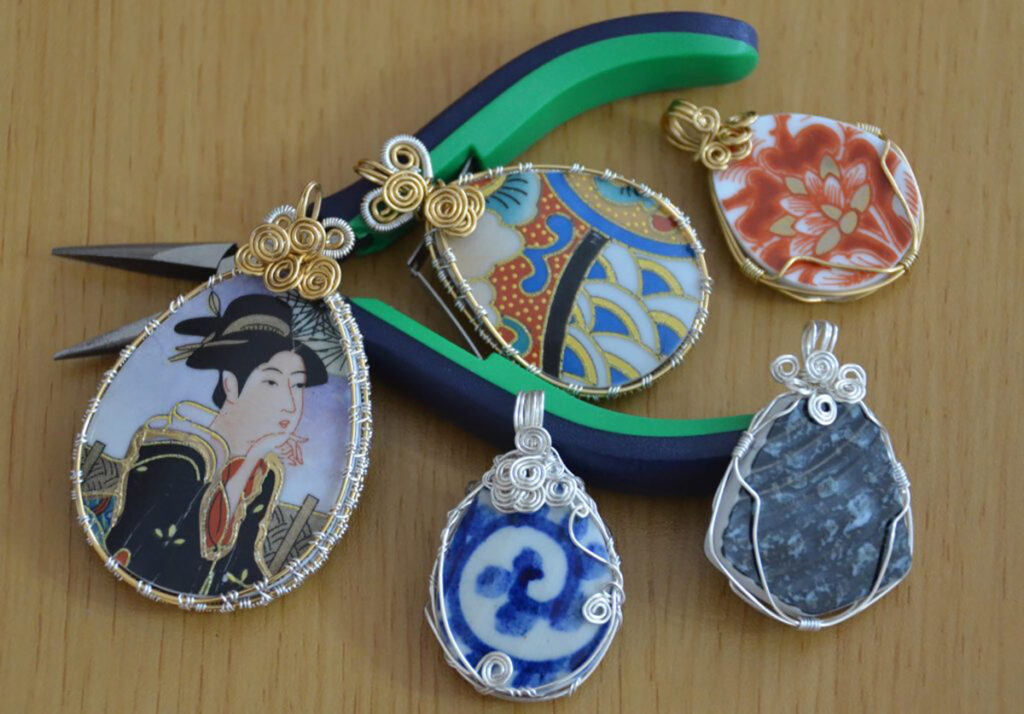 NOZOMI PROJECT JEWELRY
The 2011 Tohoku earthquake that rocked the Fukushima nuclear power plant and surrounding areas killed 16,000 people and caused nearly a quarter trillion dollars in damage. Amidst all the destruction: small mountains of shattered pottery, which the Nozomi Project uses to turn into beautiful jewelry. (We originally wrote about the project HERE.) These unique pieces don't just make perfect gifts, but fund recovery efforts and help employ people directly affected by the disaster.
Shop at NOZOMI PROJECT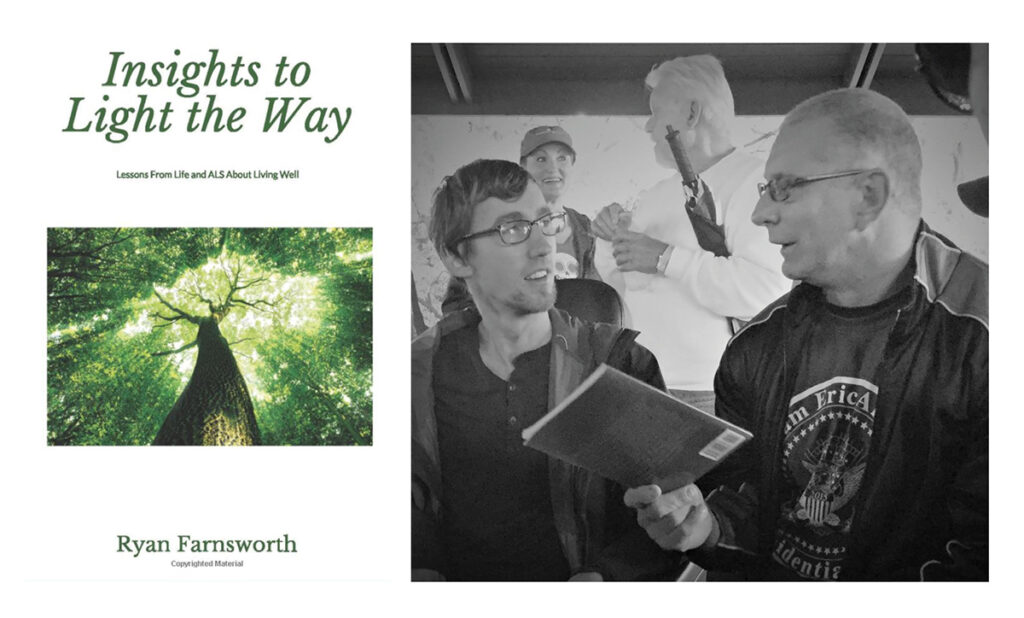 INSIGHTS TO LIGHT THE WAY
Ryan Farsnworth may have lost his battle with ALS, but his spirit lives on in this remarkably poignant memoir that offers life lessons for us all. Robert was so moved from his meeting with Ryan—and the words in this book—that he offered a quote for the back cover in which he called Insights To Light The Way, "timeless."
$18, AMAZON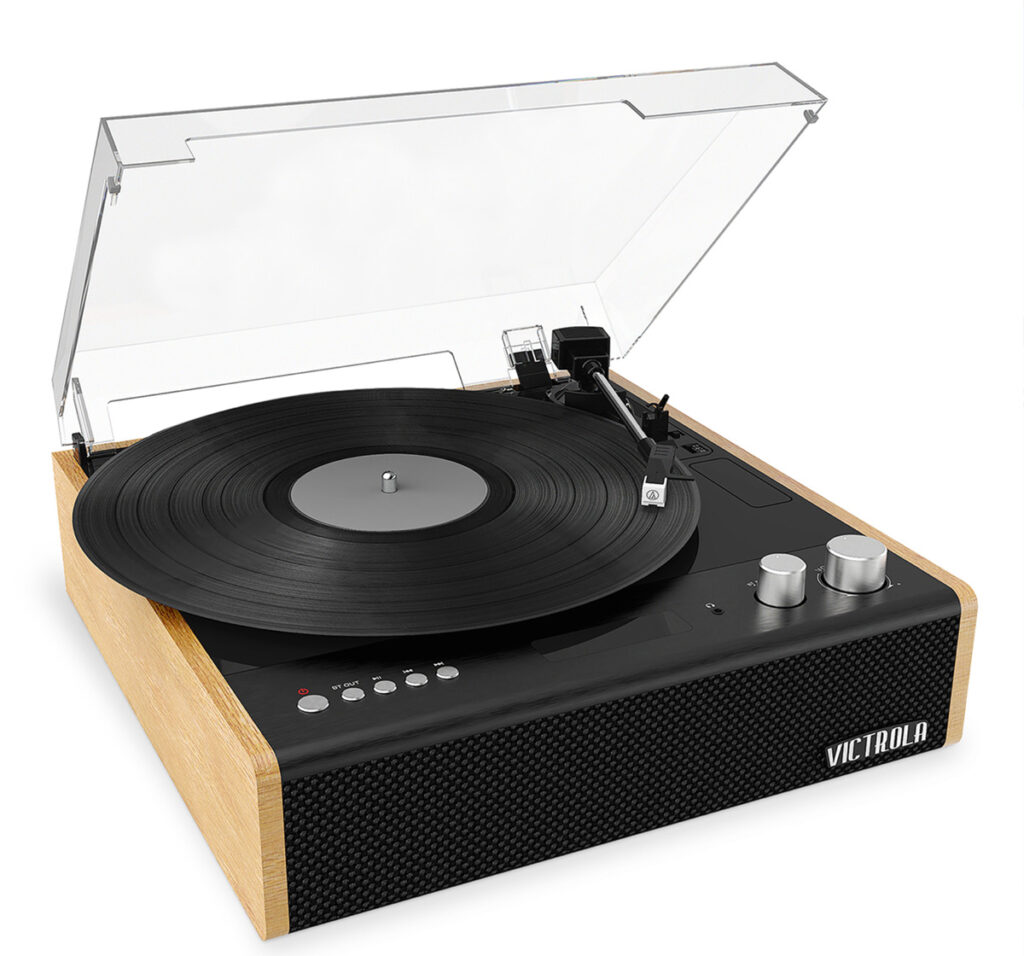 VICTROLA EASTWOOD
This compact turntable is a powerhouse in disguise with custom-tuned built-in speakers. With the added ability to use Bluetooth to send that sweet, warm vinyl sound out to other speakers in your house, this isn't just a pretty new addition to the Victrola family, it's the most versatile, too.
$99, WALMART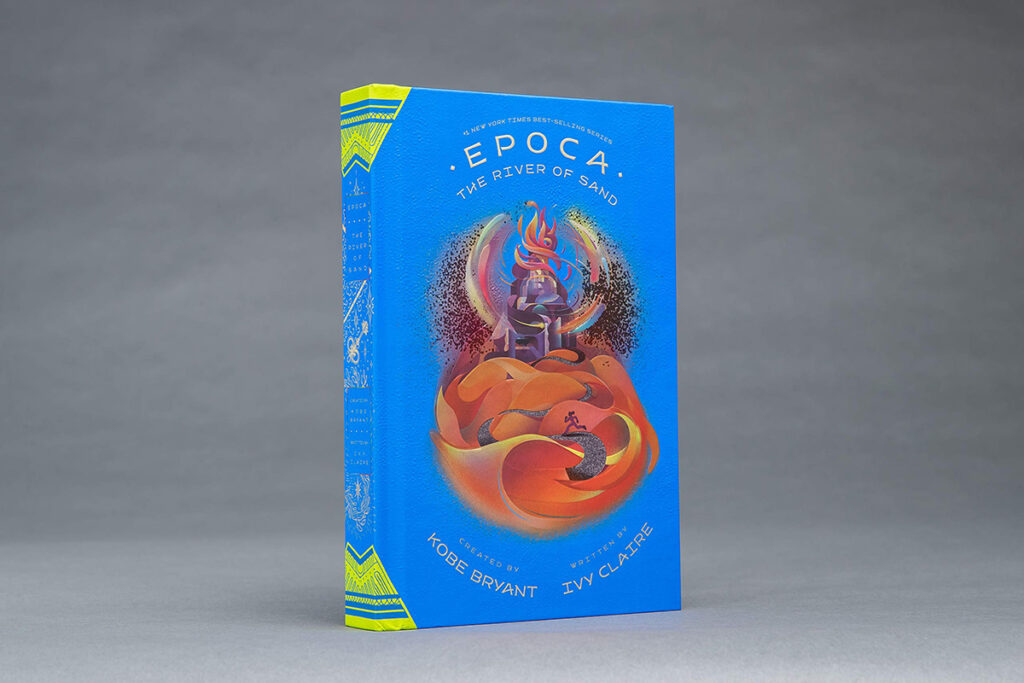 EPOCA: THE RIVER OF SAND
There are so many reasons that 2020 sucked that you almost forget that before Covid upended our lives, this year had already tragically taken the life of NBA legend Kobe Bryant. In retirement, Bryant had embraced life as a renaissance man, and created the Epoca book series penned by Ivy Claire. The newest entry in the series, The River of Sand, continues the adventures of a group of kids attending a magical sports academy and is out just in time for the holidays.
$14, AMAZON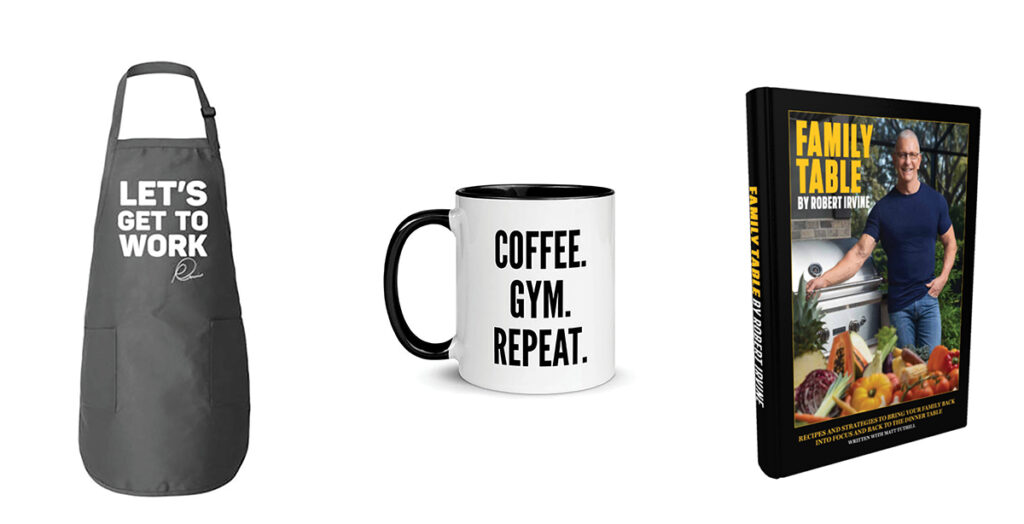 IRVINE PRODUCTS
From aprons and coffee mugs to books and casual wear, get everything you need for the Team Irvine member in your life right HERE. Got a hungry fitness enthusiast in you need to shop for? Check out what's new at FitCrunch HERE (we HIGHLY recommend the new Apple Pie flavor.) Shop with us and you won't just be sharing impeccably good taste; a portion of the proceeds from all Irvine products benefits the Robert Irvine Foundation to support veterans and first responders.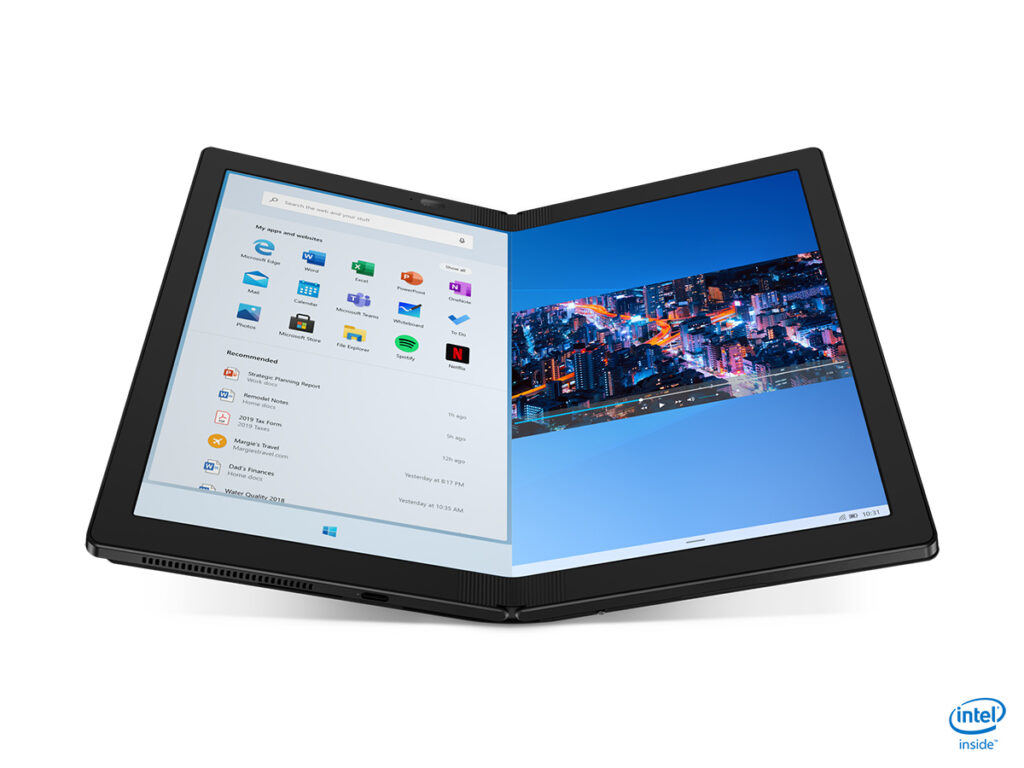 LENOVO THINKPAD X1 FOLD
The world's first "foldable" PC, this is no souped-up tablet; it's got the guts and performance of a full computer with more touch screen than you've ever seen in one place. Yes, it's eye-catching, but it's not merely fashionable; besides its speed and versatility, it's rugged enough to take anywhere.
$2500, LENOVO

SUNDAY PROVISIONS PECAN BUTTER
The best nut butter we've ever tasted just got an amazing new addition to its flavor lineup: Pumpkin! Tastes so good you won't believe the short all-natural list of ingredients. Also available: Pecan Smash (original flavor), Pecan Joe (coffee), Pecan Spice (cinnamon), and Pecan Choco (chocolate).
Shop at SUNDAY PROVISIONS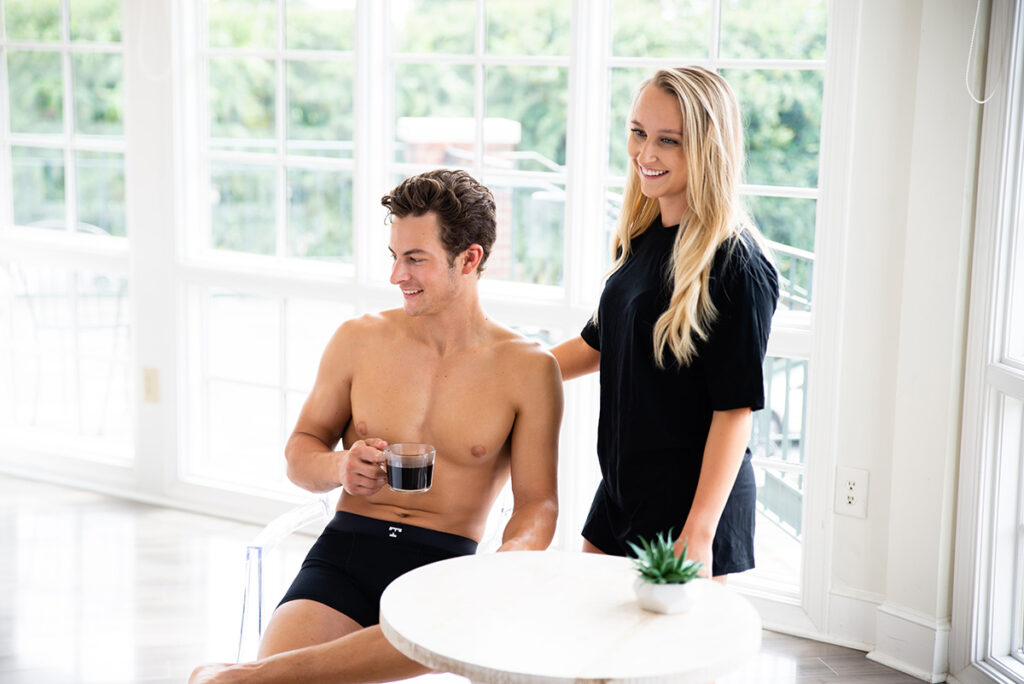 NIC TAILOR UNDERWEAR
This custom-fit underwear for men of all sizes—especially athletic types who might be packing a bit more, um, junk in the trunk—is worth the premium price. Check the Dry Fly boxer brief with extra layers of moisture-wicking fabric to keep you dry and well supported no matter how tough the day might get.
$49, NICTAILOR
SPROUTED DIAPERS
Daniella Monet set out to make a better diaper—one that's made from natural ingredients, biodegradable, and sustainable, with no harsh chemicals. The result is Sprouted, a plant-based certified Vegan diaper that's every bit as reliable as the big brands.
$12 per pack, SPROUTED
And Don't Miss This…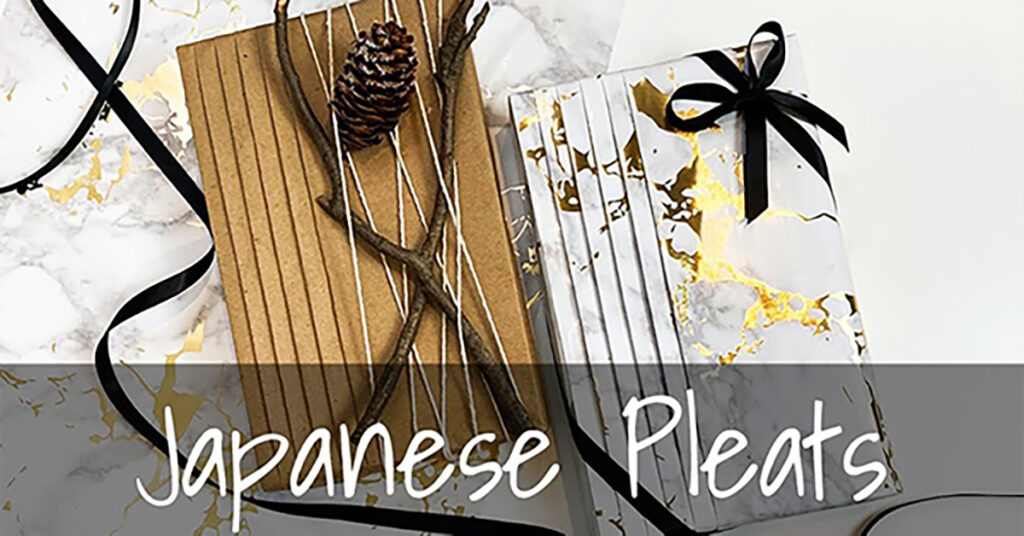 GIFT WRAPPING LOVE
Give the gift bags and tissue paper a rest. Not only does a hand wrapped gift look a much better, studies show it gets the recipient much more excited about what's inside. Be sure to subscribe to our new favorite YouTube channel, Gift Wrapping Love, and check out their videos on Japanese pleated-style and kimono-style wrapping techniques. Guaranteed to impress even the cold-hearted misers in your life. Subscribe HERE.