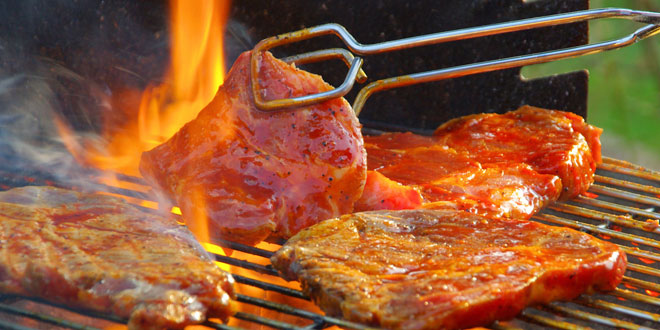 Sizzling Summer Father's Day Gifts
Still need a gift for Father's Day? Here are five ideas to get him cooking this summer.
Grill – Every dad needs a grill. It gives him access to those summertime grilling "bragging rights" and, for the family, it's the gift that keeps on giving.
Summer outdoor or grilling cookbook. Let's face it, your dad probably reaches for a cookbook as often as he stops to ask for directions. But, I assure you, an outdoor cookbook can change that. He'll reach for it as often as he does the sports section.
Full size chef's apron – its important to have a good apron, especially when bbq is on the menu. PS: Click here if you want to we where you can buy one of these.
Quality Chef Knife set. Great cooking starts with great knives! This just isn't an FYI for moms, but for Dad, as well! PS: Click here if you want to know where you can buy one of these too.
Cooking Lesson Gift Certificate. Does your dad need to improve his mac and cheese making skills? This is just as great of a gift for the experienced cook as well as the aspiring chef. Many local restaurants and culinary skills offer classes.