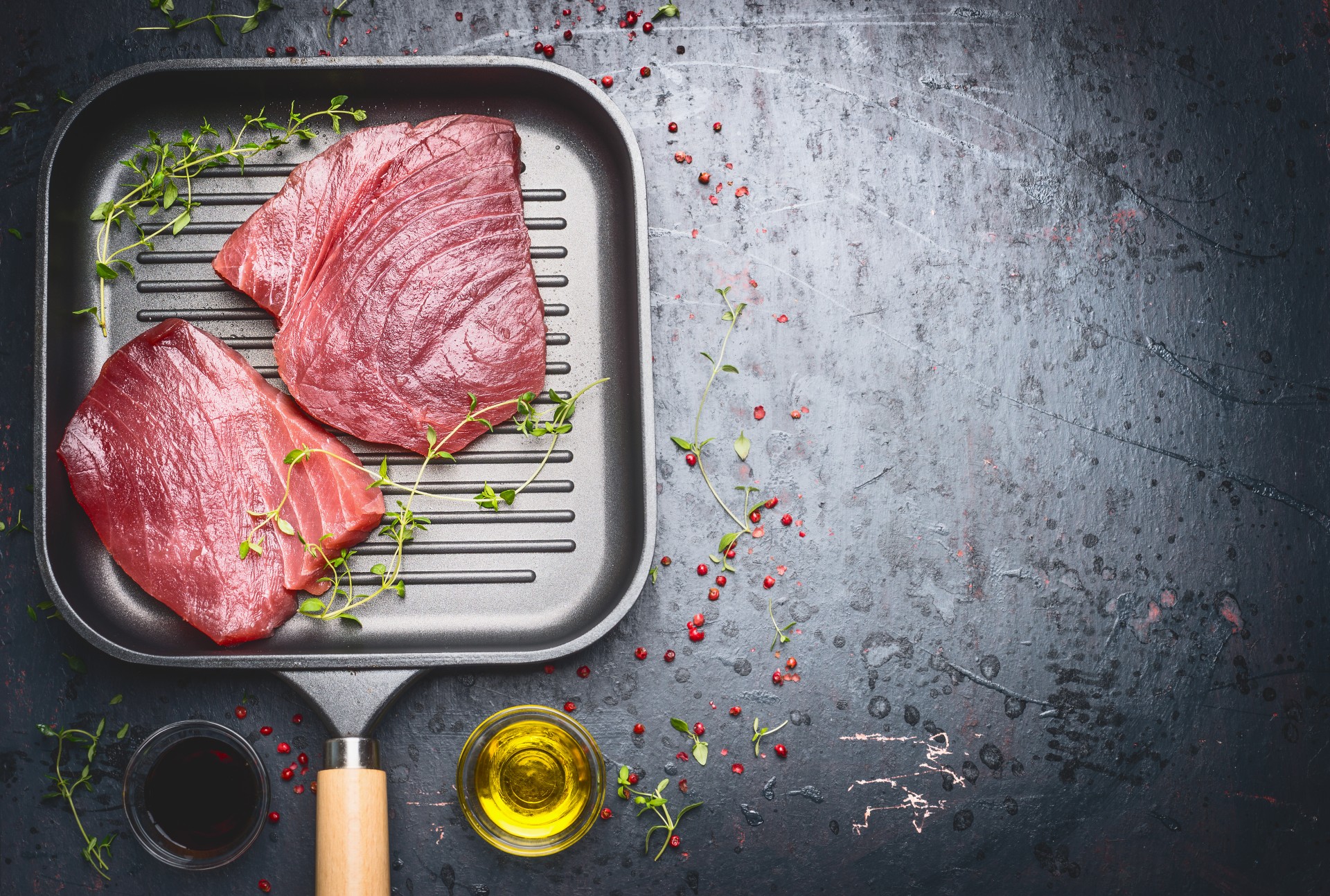 Cook it just right and it's completely irresistible.
SERVES 4
YOU'LL NEED
4 tuna steaks, 1" thick (6-7 oz. each)
Salt and pepper
1 tbsp grapeseed oil
½ cup tomato, diced
¼ cup edamame, cooked
1 tbsp garlic, minced
2 tbsp basil, minced
2 tbsp capers, drained
1 tbsp parsley, minced
1 ¼ cups dry brown rice (4 cups cooked)
1 cup spinach leaves
MAKE IT
1) Season steaks with salt and pepper on both sides. Add oil to a saute or grill pan and heat for two minutes.
2) Cook for 2-3 minutes, flip, and reduce heat to medium-high.
3) Cook for an additional 2 minutes, then add tomato, edamame, garlic, basil, capers, and parsley.
4) Cook for another 2 minutes, remove tuna, and allow to rest while finishing the pan sauce.
5) Add rice and spinach to the pan, allow to cook for additional 1 minute, toss ingredients with spoon or tongs, then remove from heat.
6) Once the sauce and rice mixture is finished cooking, portion rice salad and top with tuna and basil.
THE MACROS
CALORIES: 616
PROTEIN: 63 g
FAT: 17 g
CARBS: 49 g
Originally appeared in Robert Irvine Magazine.