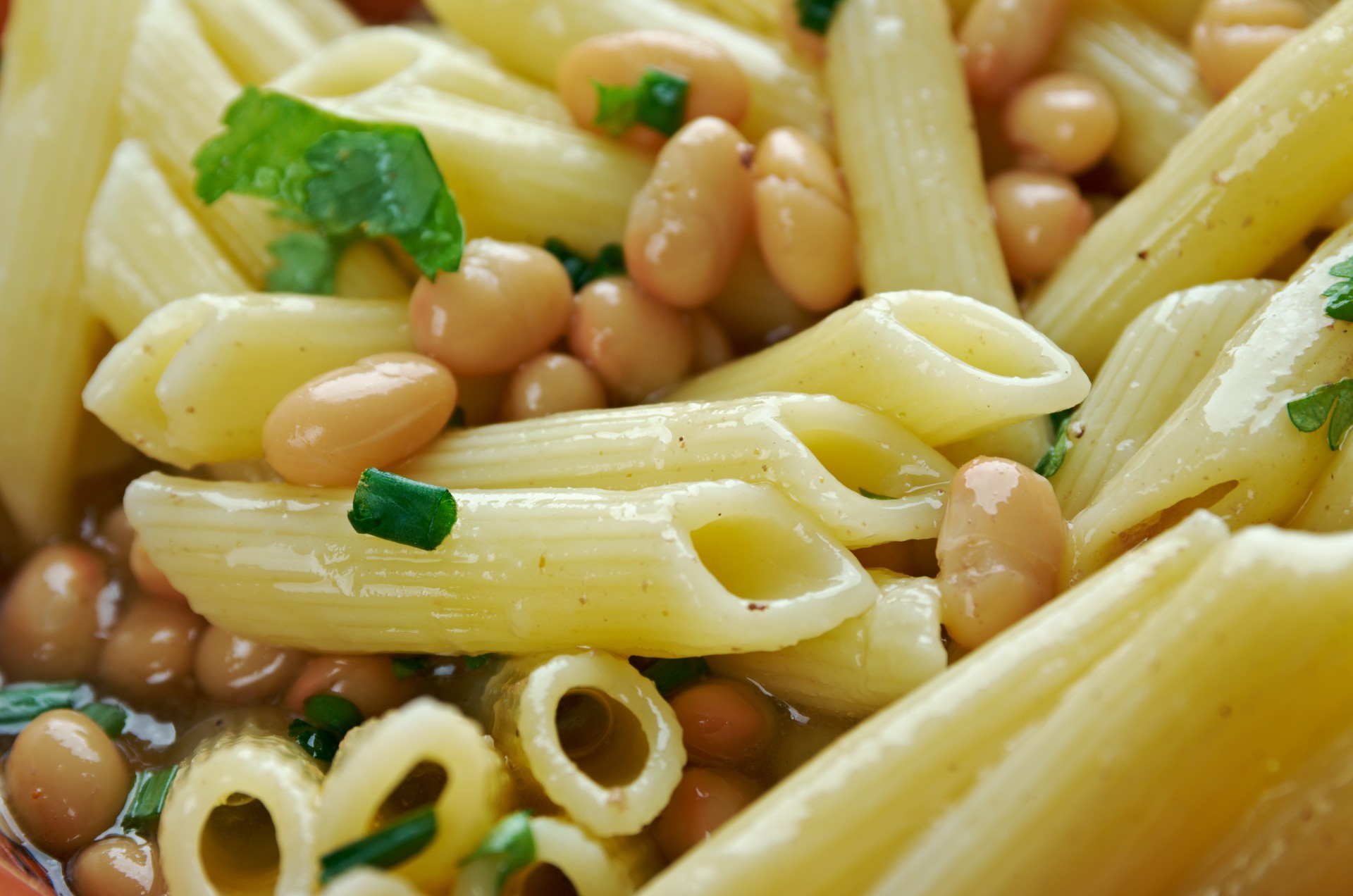 Adding protein power to an Italian classic.
SERVES 12
YOU'LL NEED
4 tbsp olive oil
1 ½ cups onion, chopped
1 cup sliced carrots
1 cup celery, diced
12 cups low-sodium chicken stock
4 cups canned cannellini beans, drained and rinsed
1 cup roasted red pepper, diced
½ cup minced garlic
Salt and pepper
5 cups cooked chicken, shredded
4 cups rough chopped tomatoes
¼ cup fresh parsley leaves, minced
3 cups cooked fusilli or penne
1 cup grated Parmesan cheese
2 tbsp fresh oregano, minced
6 fresh basil leaves, rolled and sliced
MAKE IT
1) In a soup pot, heat the olive oil over medium heat until hot.
2) Add the onions, carrots, and celery, searing the veggies until the carrots have browned, 2-3 minutes.
3) Reduce the heat to medium low, then add the stock, beans, red pepper, garlic, and salt and pepper. Simmer until the veggies and beans soften.
4) Add the chicken, tomatoes, and parsley, and allow the soup to cook until the tomatoes have softened. Reduce the heat to low and add the pasta, cheese, oregano, and basil. Cook 20-30 more minutes.
ROBERT SAYS: "The cannellini beans add fiber and the Parmesan cheese adds a small amount of fat. The chicken, meanwhile, adds a huge amount of protein. All of this combines to increase your sense of satiety, which makes a little of this go a long way."
THE MACROS
CALORIES: 475
PROTEIN: 37 g
FAT: 8 g
CARBS: 64 g
Originally appeared in Robert Irvine Magazine.