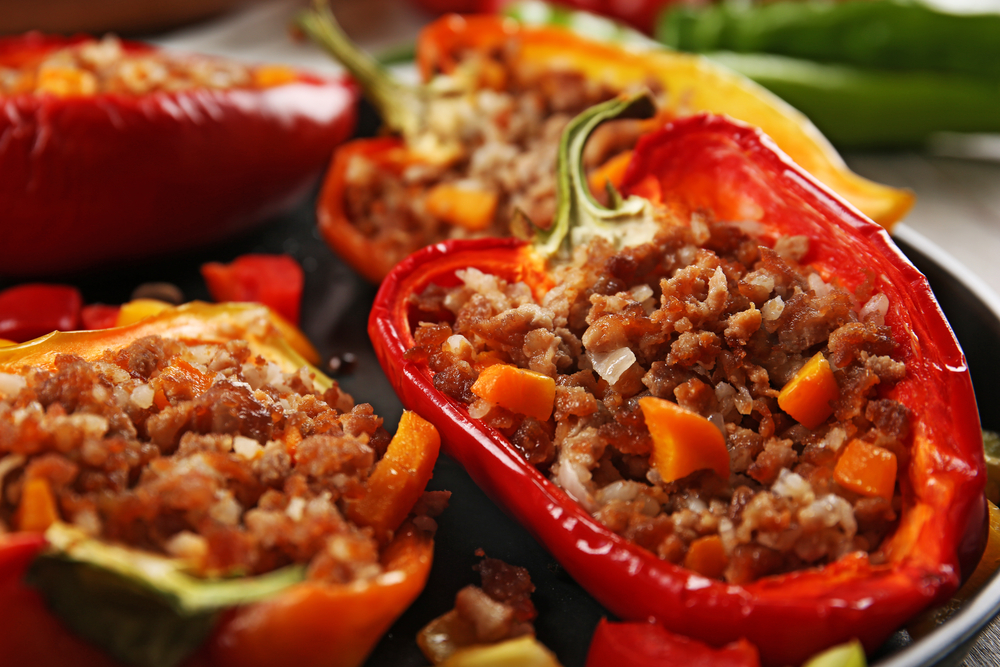 SERVES 4
YOU'LL NEED
2 red peppers cut in half length-wise
1 cup brown rice
3 oz 80/20 ground beef
1 tbsp grape seed oil
½ white onion
2 oz chorizo sausage
8 cremini mushrooms, diced small
4 slices white cheddar cheese
1 tsp smoked paprika
1 tsp paprika
MAKE IT
1) In a 2-quart saucepot, add rice and 4 cups of water, bring to a boil and drop to a simmer. Allow to cook for about 12 minutes. Once all liquid had been absorbed, place a cover on top of rice and allow to sit for another 12 minutes.
2) In a medium sauce pot, add grape seed oil and allow onions to cook over medium heat until onions are translucent but have no color.
3) Add cremini mushrooms and cook over medium heat for about 4 minutes. Season with salt and pepper.
4) Add ground beef and chorizo and cook over medium to high heat.
5) Mix with a wooden spoon, making sure meat is broken up.
6) Season with paprika, smoked paprika, and salt and pepper.
7) Add rice to the meat mixture and stir together until fully incorporated.
8) Using a spoon, fill peppers and, bake in a 375-degree oven for approximately 20 minutes.
9) Pull peppers from the oven and top with cheddar cheese. Place back into the oven and cook for another 20 minutes.
THE MACROS
CALORIES: 388
PROTEIN: 20 g
FAT: 23 g
CARBS: 19 g