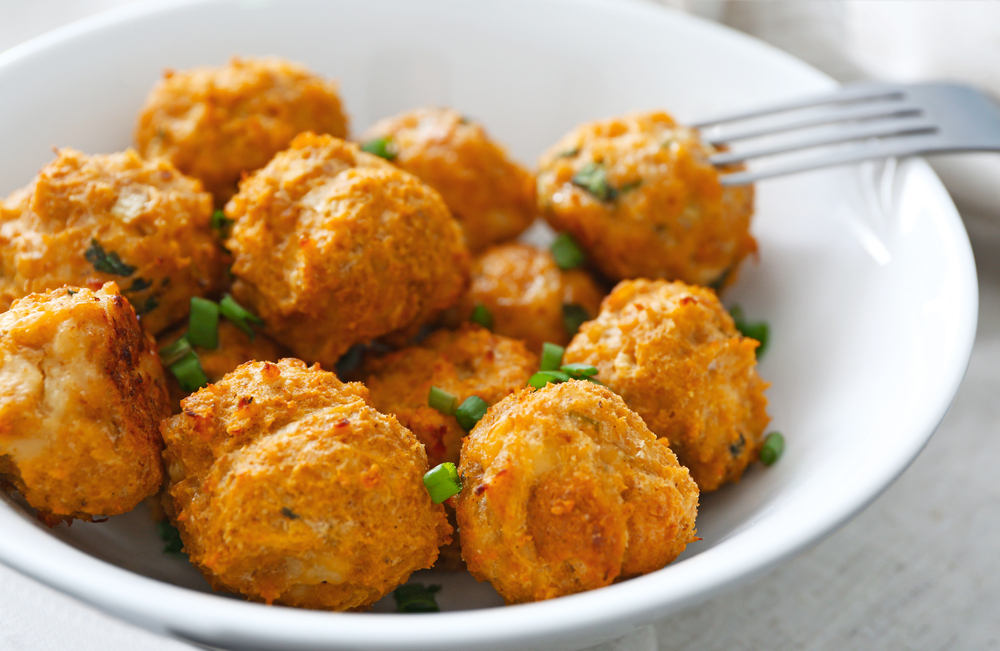 Buffalo-Style Chicken Meatballs
SERVES 4 
YOU'LL NEED
1 lb ground chicken
1 egg, beaten
2 scallions, finely chopped
1 celery stalk, small diced
1 tbsp mayonnaise
1 tbsp coconut flour
1 clove garlic, minced
½ white onion, small diced
1 tsp kosher salt
1 tsp ground black pepper
2 oz buffalo sauce
MAKE IT
1) Pre-heat oven to 400 degrees. Coat a sheet pan with cooking spray, or olive oil.
2) In a large bowl, add ground chicken, egg, scallions, garlic, onion, celery, mayonnaise, salt, black pepper and coconut flour.
3) Mix together and form 2 oz. balls (about the size of a golf ball) with your hands.
4) Place on greased sheet pan, cook for 25 minutes.
5 ) Toss in buffalo sauce. Serve.
THE MACROS
CALORIES: 208
PROTEIN: 26 g
FAT: 9 g
CARBS: 5 g