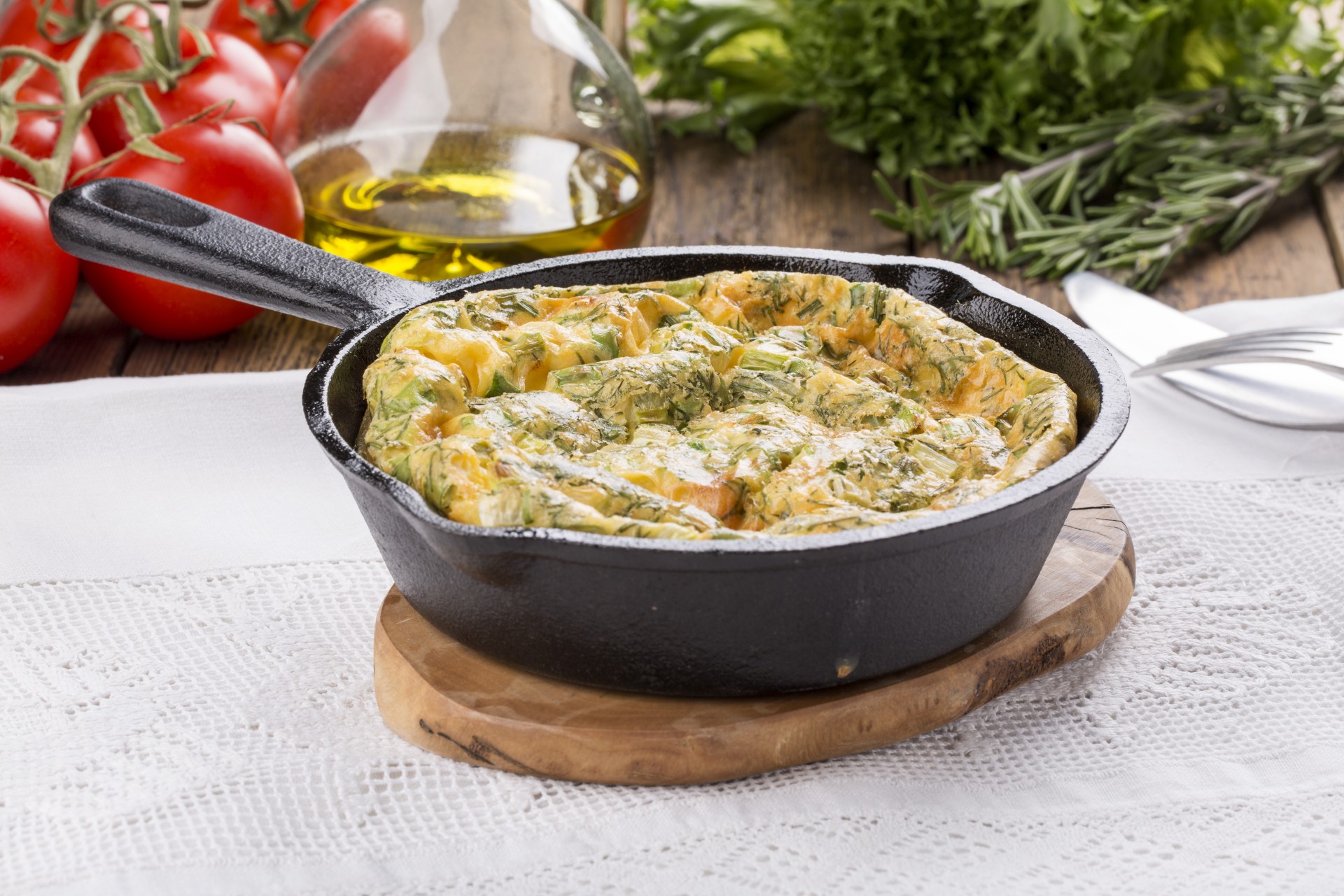 SERVES 8
YOU'LL NEED
9-ince piecrust
1 ½ cups low-fat milk
8 eggs
½ tsp salt
1 tsp white pepper
1 tsp nutmeg
1 cup fresh spinach, chopped
½ cup ham, cooked and chopped
½ cup low-fat cheddar cheese
1 tbsp fresh parsley, chopped
MAKE IT
1) Preheat oven to 350 degrees.
2) Whisk milk, eggs, salt, pepper, and nutmeg in a bowl. In another bowl, blend spinach, cheese, and parsley. Add one half of the egg mixture and stir well. Pour this mixture into the crust. Top with remaining egg mixture.
3) Bake until middle of quiche is set, about 20 minutes. Serve hot.
THE MACROS
CALORIES: 204
PROTEIN: 13 g
FAT: 12 g
CARBS: 10 g
Originally published in Robert Irvine Magazine.