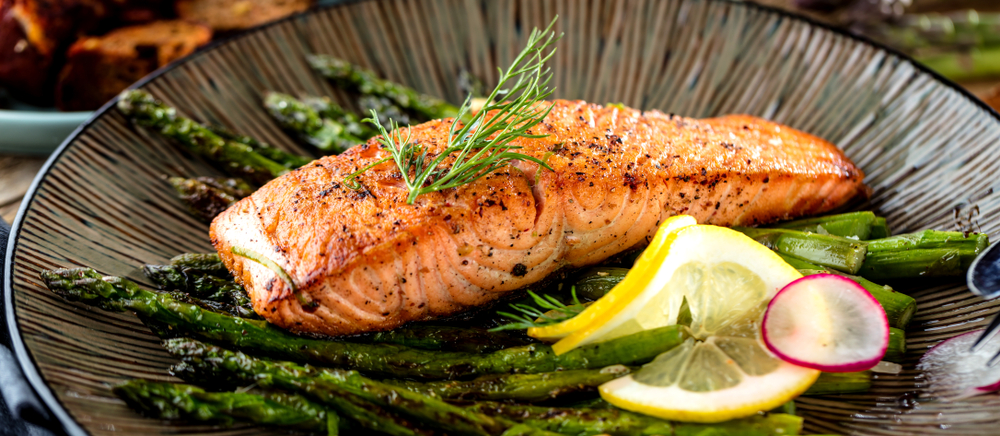 SERVES 4
YOU'LL NEED
2 tbsp grapeseed oil
2 bunches asparagus
2 lbs fingerling potatoes, roasted and halved
2 spring onions, sliced
8 oz Castelvetrano olives, pitted and chopped
2 cups spring peas, shelled
1 bunch kale, chopped
2 lbs salmon, cut into 4 oz portions
Juice of 1 lemon
1 cup white wine
2 tbsp butter
MAKE IT
1) In a large sauté pan over medium heat, add oil, spring onions, asparagus, fingerling potatoes, and kale.
2) Season salmon with salt and pepper.
3) Place salmon in the sauté pan with lemon juice, and white wine.
4) Cover the pan and place in a 325-degree oven for 14 minutes.
5) Remove from heat, add butter, and serve.
THE MACROS
CALORIES: 406
PROTEIN: 27 g
FAT: 14 g
CARBS: 37 g