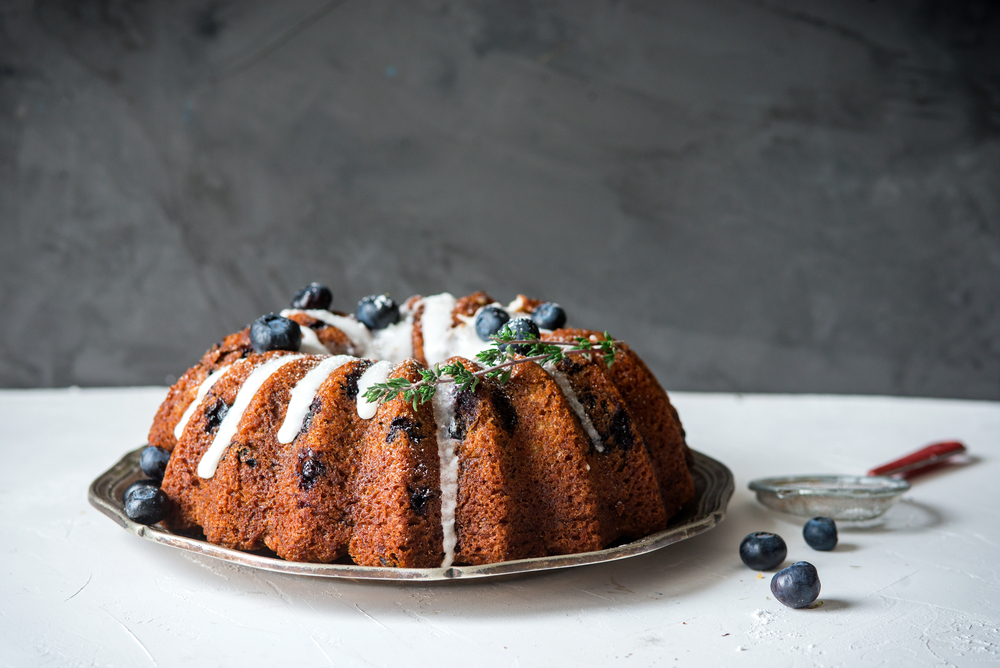 Ricotta Cake with Berries
SERVES 8
YOU'LL NEED
1 ½ cups all-purpose flour
5 large eggs
1 cup confectioner's sugar
1 ½ cups ricotta cheese
2 tsp baking powder
2 tsp kosher salt
¼ tsp vanilla extract
1 cup blackberries (fresh or frozen)
1 cup raspberries (fresh or frozen)
OPTIONAL: blueberries (fresh, to top)
OPTIONAL: icing (store bought, to drizzle)
MAKE IT
1) Preheat oven to 350 degrees.
2) In a large bowl combine flour, sugar, baking powder, and salt.
3) In a separate bowl whisk eggs, ricotta, and vanilla extract until smooth.
4) Fold all dry ingredients into wet mixture. Fold in berries.
5) Prepare an 8-inch cake pan using parchment paper and non-stick cooking spray.
6) Bake for 1 hour and allow to cool prior to serving.
OPTIONAL: Top with blueberries and drizzle icing as desired.
THE MACROS (STANDARD – NO ADDITIONAL BERRIES OR ICING)
CALORIES: 222
PROTEIN: 13 g
FAT: 8 g
CARBS: 32 g