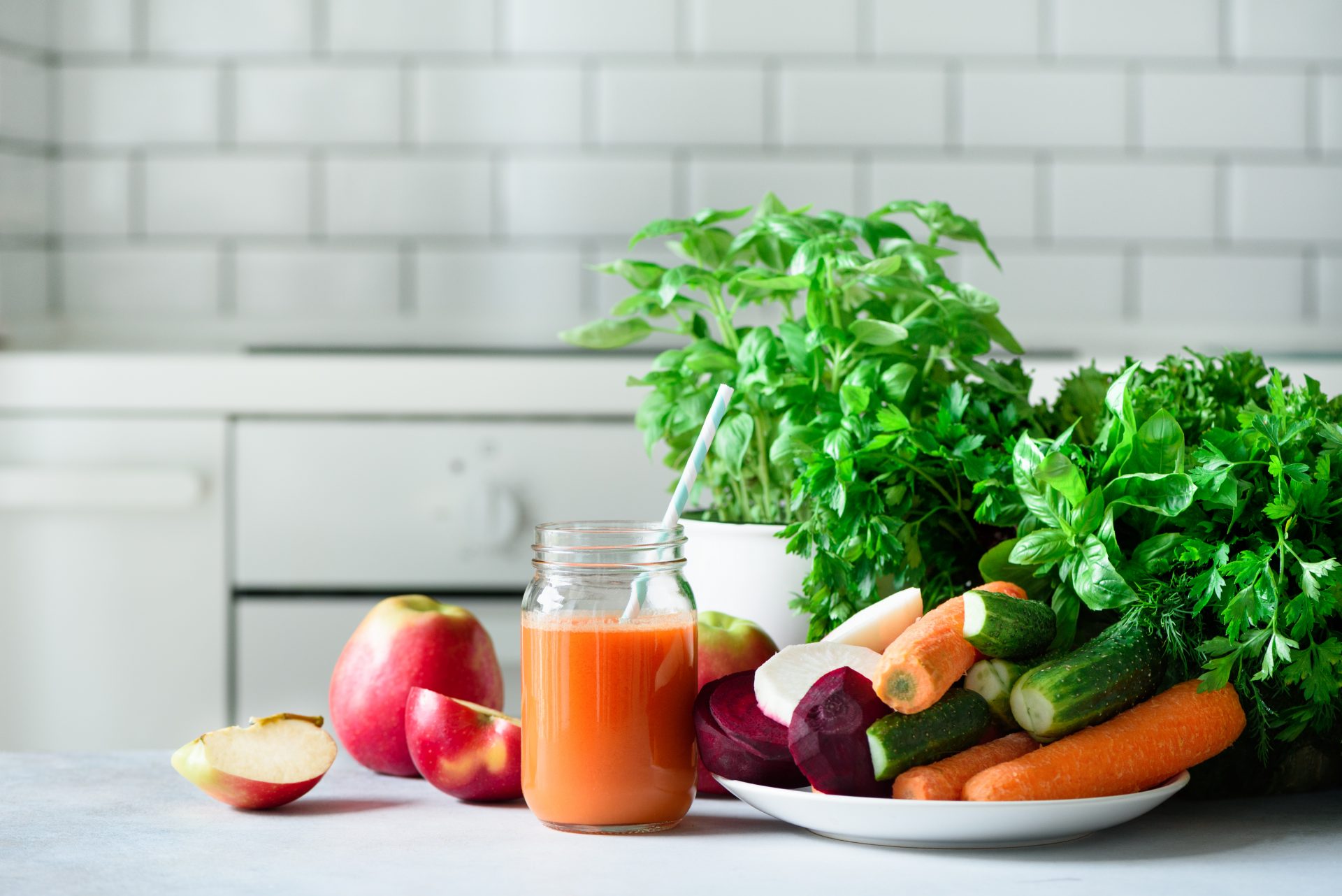 YOU'LL NEED
3 carrots, peeled
1 apple, peeled
3 ribs celery
1 cup kale
1 cucumber, peeled
1 red beet, peeled
MAKE IT
1) In a juicer or blender, add all ingredients.
2) If you have a juicer once all vegetables are juiced simply serve.
3) If you have use a blender you will need to add a small amount of water and pass the juice through a fine meshed strainer prior to serving.
SERVES 2
THE MACROS
CALORIES: 159
PROTEIN: 5 g
FAT: 1 g
CARBS: 36 g