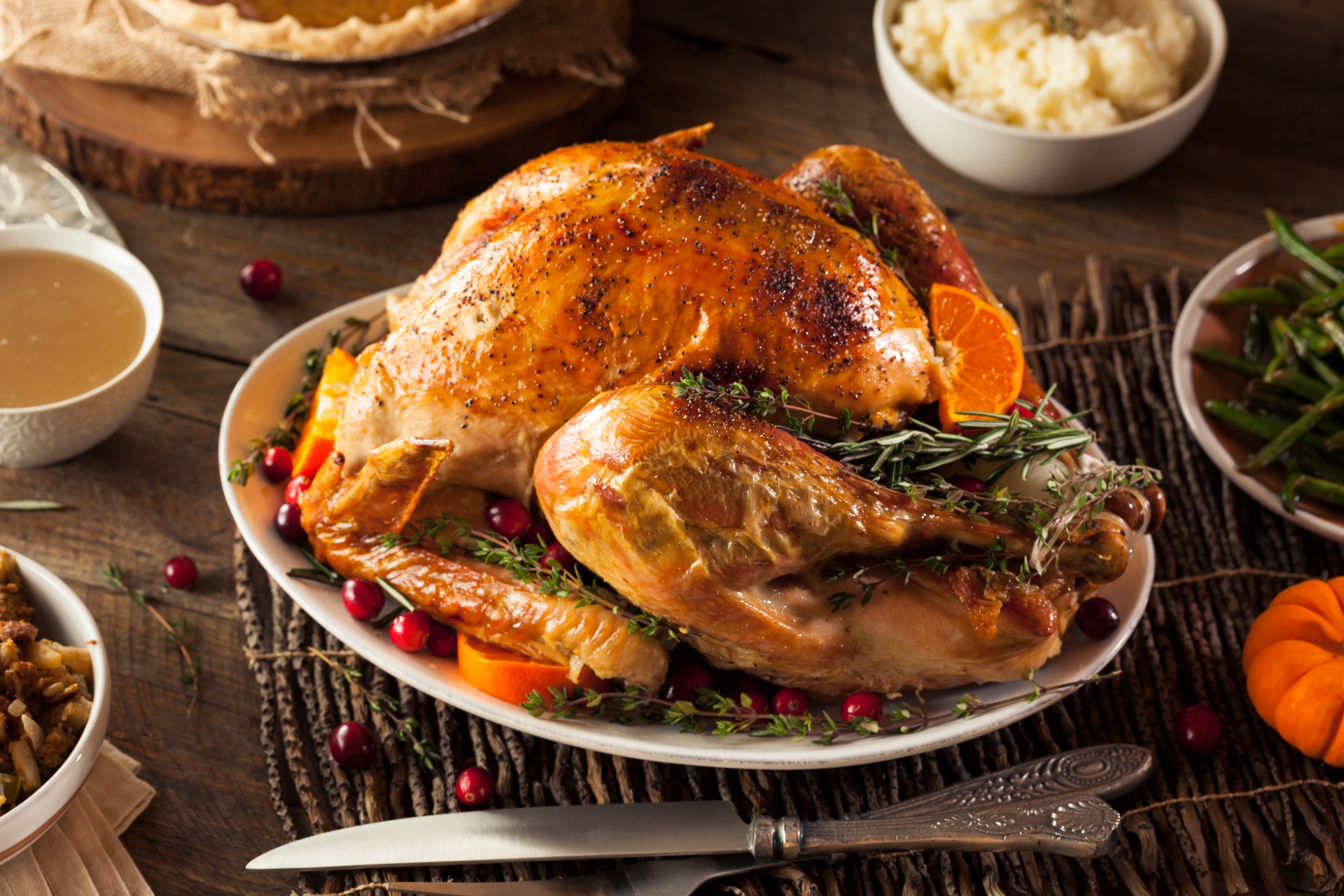 Serves 12
YOU'LL NEED
1 20-pound turkey
Kosher salt
Fresh ground pepper
1 tbsp ground red chili flakes
1 cup unsalted butter, melted
1 to 1½ tbsp unbleached flour
¼ cup chopped fresh herbs (rosemary, thyme, sage)
MAKE IT
1) Preheat oven to 450 degrees. Rub turkey with salt, pepper, and ground chili flakes and melted butter. Tuck wing tips under the breast, tie legs together loosely. Roast turkey at 450 degrees for 10 to 15 minutes, then drop heat to 375 degrees. Roast turkey 1½ hours. Baste with any pan juices.
2) Reduce oven temperature to 350 degrees and continue to roast turkey until an instant-read thermometer inserted into the thickest part of the thigh registers 165 degrees, basting and turning pan occasionally for even cooking, about 1½ to 2 hours longer.
3) Pour all pan juices into large measuring cup and spoon off fat that rises to surface. Transfer 2 tablespoons fat to large heavy saucepan and discard any remaining fat. Place turkey roasting pan over two burners. Add 3½ cups stock or broth. Bring to a boil over high heat, scraping up browned bits. Boil liquid until reduced to 1½ cups.
4) Place saucepan with turkey fat over medium-high heat. Add flour. Whisk for 2 minutes, then whisk in stock. Boil until gravy thickens enough to coat spoon thinly. Add fresh herbs and season with salt and pepper.