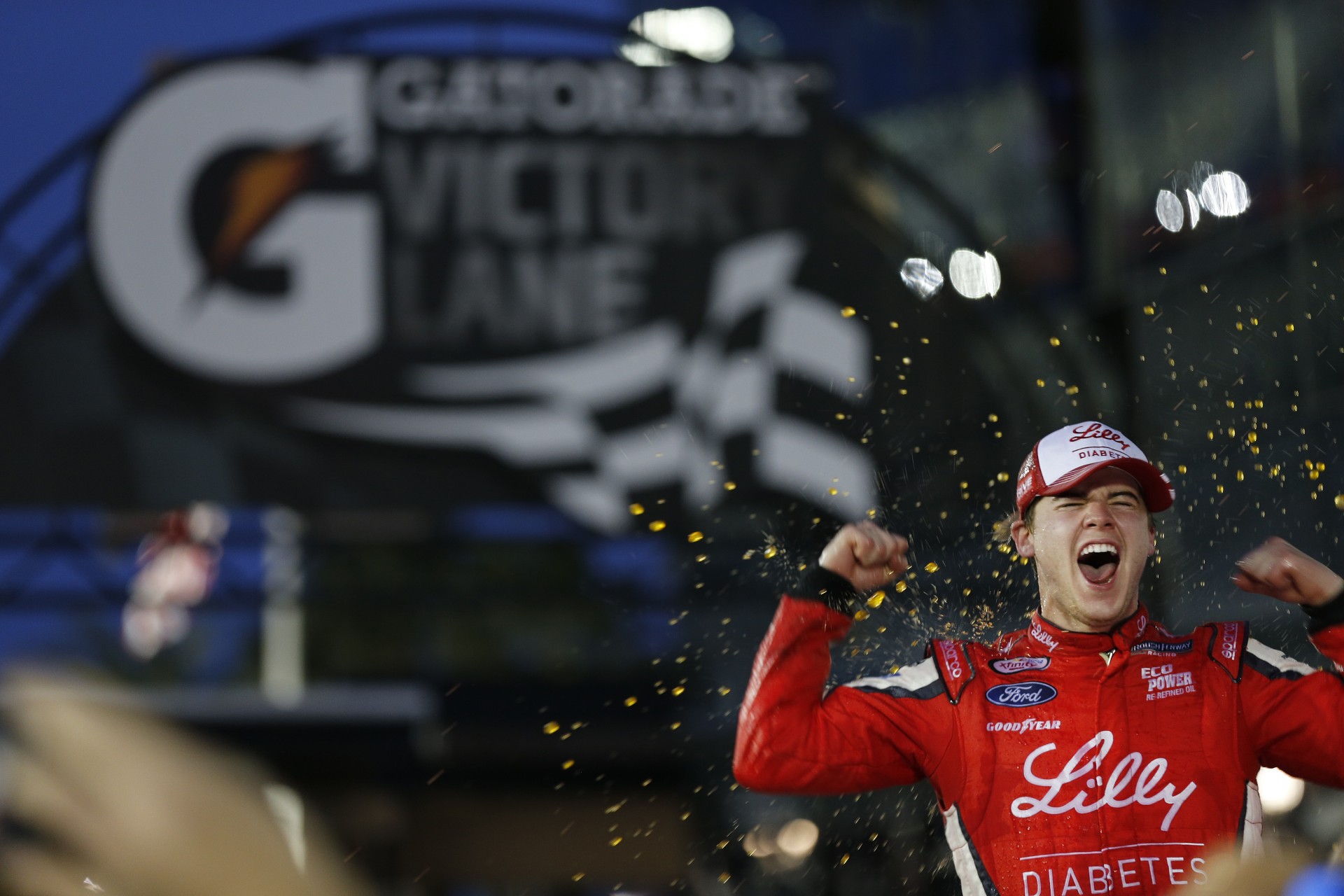 Ryan Reed: Against The Odds
Diagnosed with Type I diabetes, Ryan Reed was supposed to quit on his dreams of being a race car driver. But quitting is one thing he doesn't know how to do.
Ever since he was a kid, Ryan Reed wanted to drive a race car for a living. A childhood spent go-kart racing with his dad set him on a path to doing the thing he loved most in life. Today, he lives out that dream, driving the No. 16 Ford Mustang for the Roush Fenway Racing team.
But one day just over five years ago, that dream nearly fell apart. He suffered from fatigue, weight loss, and extreme thirst, which his doctor diagnosed on the spot as Type I diabetes. The potentially deadly autoimmune disease can cause nerve and kidney damage as well as low-sugar-related blackouts. Racing cars, his doctor told him, was out of the question.
"At the time it was the most devastating moment of my life," says Reed, who was 17 at the time. "I had always dreamed of driving in NASCAR. All of that seemed to go up in flames in one trip to the doctor's office."
But after the news sunk in, Reed decided he had nothing to lose by doing as much research as he could to find out if he could manage his disease and still pursue his dream. The biggest obstacle was monitoring his blood sugar during races, which can last over three hours.
The problem was solved with a new innovation; today, he has a wireless monitor on the dashboard of his race car. There is a sensor on his stomach with a hair wire that penetrates the skin sending readouts to his dash. Should he need a shot of insulin during a race, one of his pit crew members is deginated to deliver a shot of insulin to the bullseye painted on the left leg of his firesuit.
"We've practiced it, but thankfully we haven't had to do it yet," Reed says.
Reed, who works with Lilly Diabetes and the American Diabetes Association, says he wants people with diabetes to know that they can still pursue their dreams.
"There are so many stereotypes about diabetes," Reed says. "It's important to learn about it. If you do have it, you have to manage it and listen to your doctor. But you can still get out there and live life to the fullest."