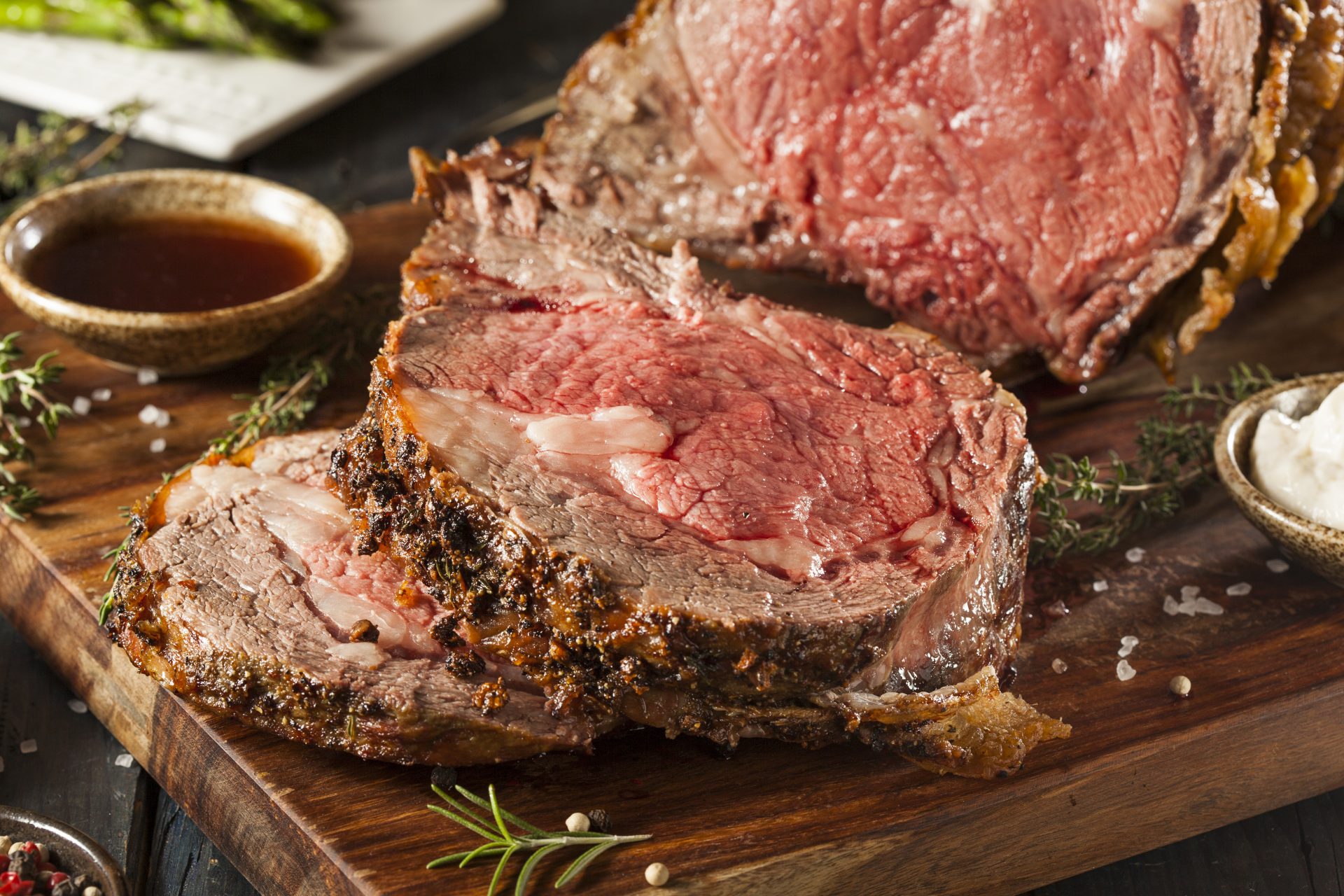 SERVES 5
YOU'LL NEED
FOR THE ENTREE
3 lb rib roast
2 tbsp kosher salt
2 tbsp black pepper
2 sprigs rosemary
3 garlic cloves
2 tbsp red wine
FOR THE HORSERADISH SAUCE
½ cup sour cream
1 cup mayonnaise
2 tbsp horse radish
Salt and white pepper
MAKE IT
ENTREE
1) Pull rib from refrigerator and allow to come to room temperature.
2) In a food processor add salt, rosemary, garlic, black pepper, and red wine.
3) Take salt and rosemary mixture spread all over rib roast.
4) Pre-heat oven to 500 degrees.
5) Cook at 500 degrees for 45 minutes.
6) Lower the oven to 325 degrees and cook for another 25 minutes.
7) Finish the rib roast and 400 degrees for 15 to 30 minutes.
8) Internal temperature should be 125 degrees allow to rest for approximately 20 minutes.
HORSERADISH SAUCE
1) In a large mixing bowl add sour cream, mayonnaise, horse radish mix with a whisk.
2) Season with salt and pepper .