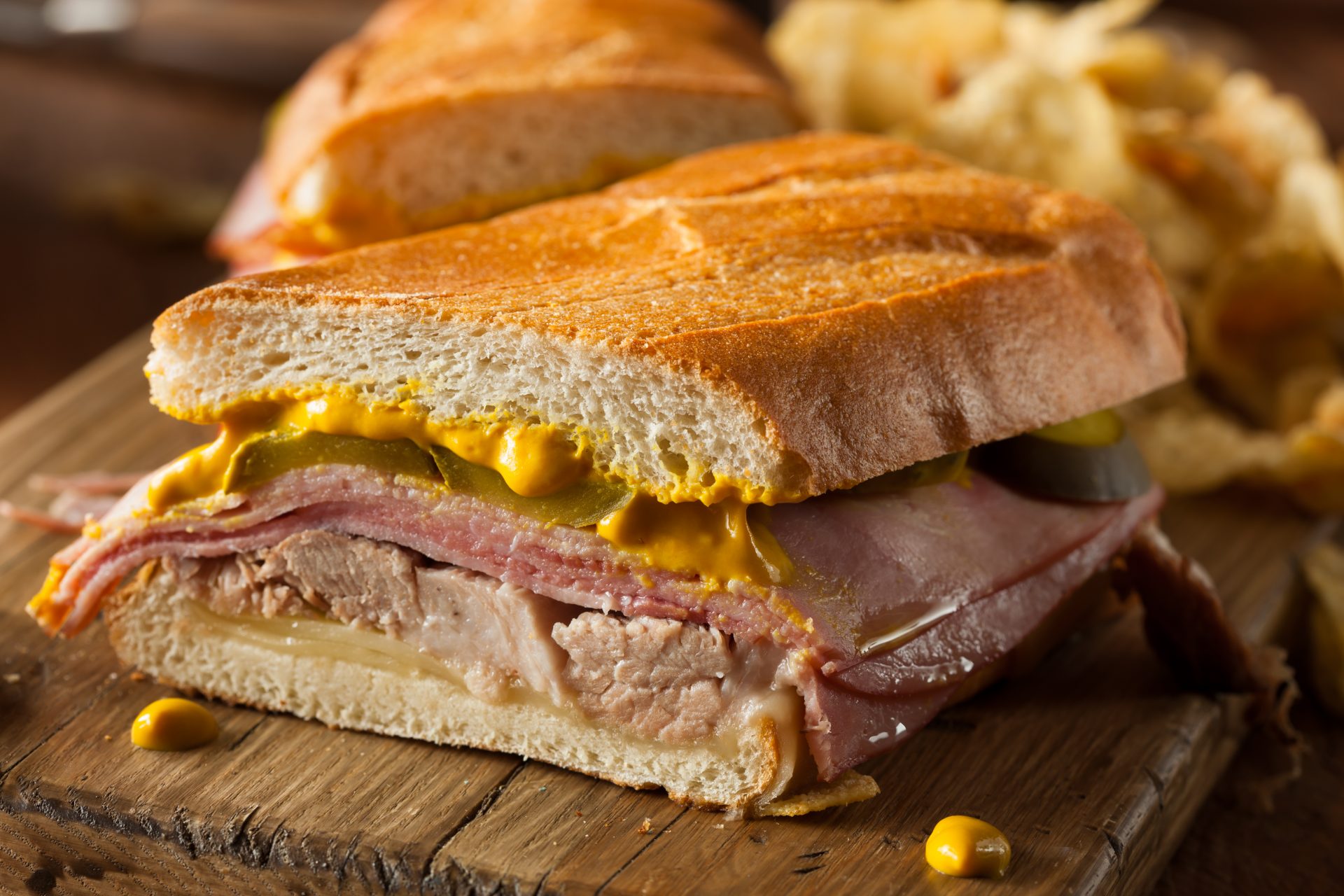 SERVES 4
YOU'LL NEED
4 tbsp unsalted butter
Two 12- to 14-inch French baguettes, cut in half lengthwise
4 tbsp Dijon mustard
1 lb pulled pork, plain (not glazed or barbeque)
10-12 pickle slices
8-10 oz ham, sliced
8 slices Swiss cheese
2 tbsp grapeseed oil
MAKE IT
1) Butter top and bottom interior side of each baguette and place in a skillet over medium heat to brown and crisp the bread.
2) Once browned, remove the baguettes from the skillet and begin to layer each sandwich with 1 tablespoon mustard, 4 ounces pulled pork, 2 slices pickle, 2 to 3 ounces ham and 2 slices Swiss cheese.
3)After stacking the sandwiches, return the skillet to the stove over medium heat and warm with the oil. Add the sandwiches in batches and weigh down with a heavy skillet. Grill until crisp on the exterior, 1 to 2 minutes.
4) Flip and repeat the process on the second side. Once cooked on both sides, remove and repeat with the remaining sandwiches, then serve. Cut each in half and serve.
THE MACROS
CALORIES: 627
PROTEIN: 45 G
FAT: 38 G
CARBS: 18 G