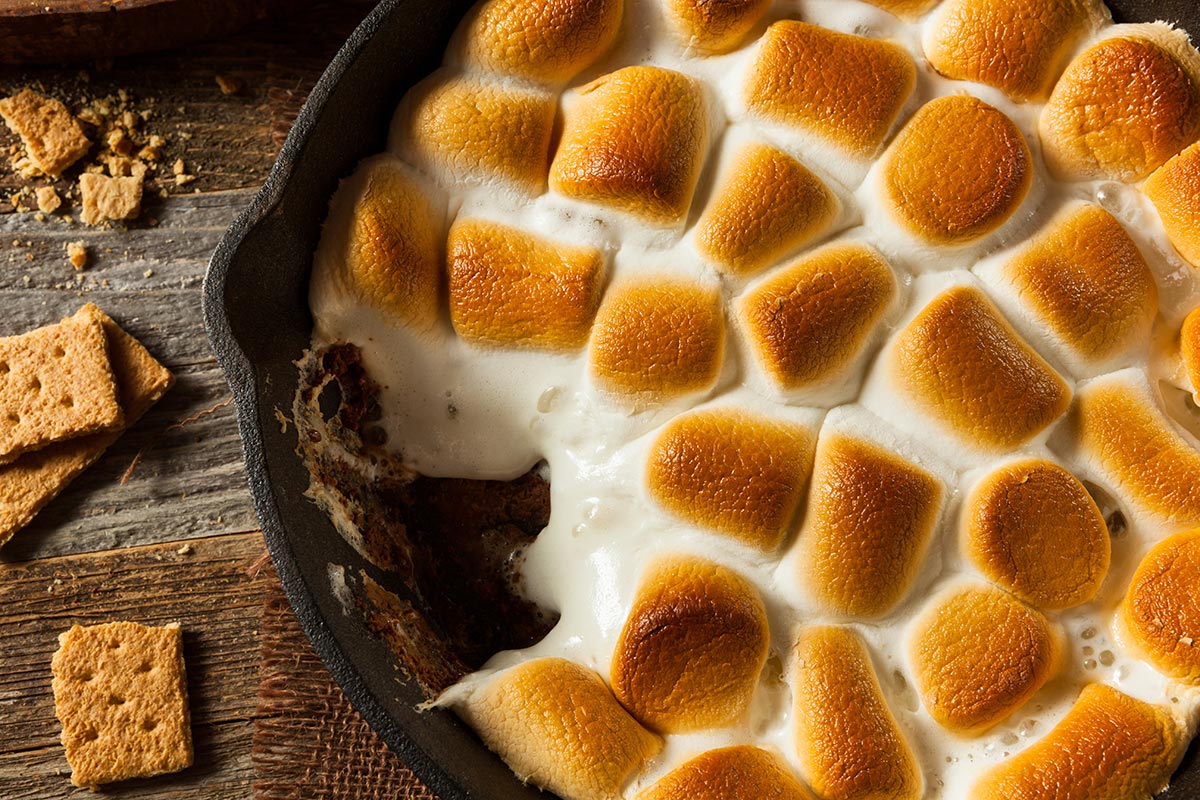 Peanut Butter & Chocolate S'mores Bake – As Seen on Dinner: Impossible
From the episode, "The Lumberjack Special"
SERVES 4
YOU'LL NEED
¼ cup butter
½ cup semi-sweet chocolate chips
1 cup peanut butter
1 cup powdered sugar
2 cups Rice Krispies cereal
1 tbsp cocoa powder
¾ cup graham cracker crumbs
1 bag jumbo marshmallows
½ cup chocolate syrup
MAKE IT
1) Preheat oven to 350 degrees F.
2) In a medium sauce pot over low heat, melt and stir the butter and the chocolate chips together and set aside.
3) In a large mixing bowl, combine melted butter and chocolate, peanut butter, powdered sugar, Rice Krispies and cocoa powder together.
4) Place the peanut into a cast iron skillet (or casserole dish).
5) Sprinkle the graham cracker crumbs evenly over top of the peanut butter and chocolate mixture.
6) Arrange the marshmallows on top of the graham cracker crumbs, completely covering all the peanut butter & chocolate mixture in the skillet (or casserole dish).
7) Place the S'mores Bake in the preheated 350-degree F oven and bake for 20 minutes until marshmallows are toasted and slightly melted.