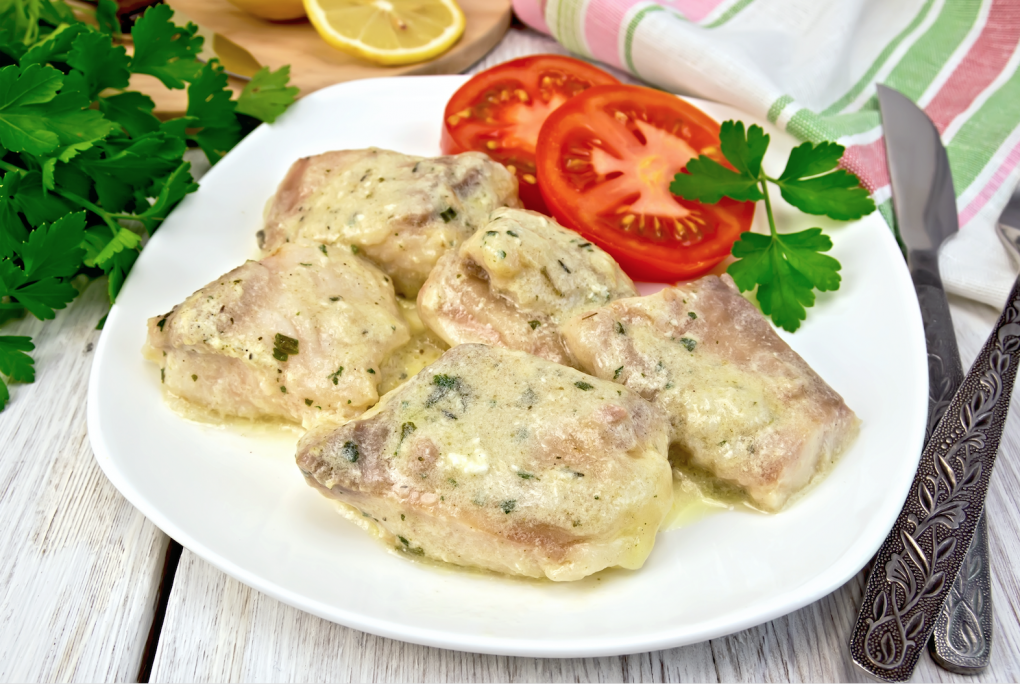 Pan-Seared Rockfish with Lemon Buerre Blanc
A light bite that will actually fill you up.
SERVES 6
YOU'LL NEED
4 lemons, juiced
1/2 cup dry white wine
1 cup heavy cream
Canola oil, for frying
6 (8-oz) rockfish fillets, boned and skinned (you can also use rock cod, pacific snapper or striped bass)
1/2 cup all-purpose flour seasoned with salt and freshly ground black pepper
1/2 cup butter, softened
MAKE IT
1) Prepare the lemon beurre blanc sauce by combining the lemon juice, wine and cream in a 1-quart saucepan and simmering on medium heat until reduced by half.
2) Heat canola oil in a large skillet over medium-high heat.
3) Dredge fish fillets in flour and saute in the hot skillet until golden brown. Remove fish from heat and let rest.
4) When the sauce has thickened, slowly whisk in the butter. Place fish on platter, and drizzle sauce around and over the fish to serve.
THE MACROS
CALORIES: 552
PROTEIN: 45 g
FAT: 38 g
CARBS: 10 g