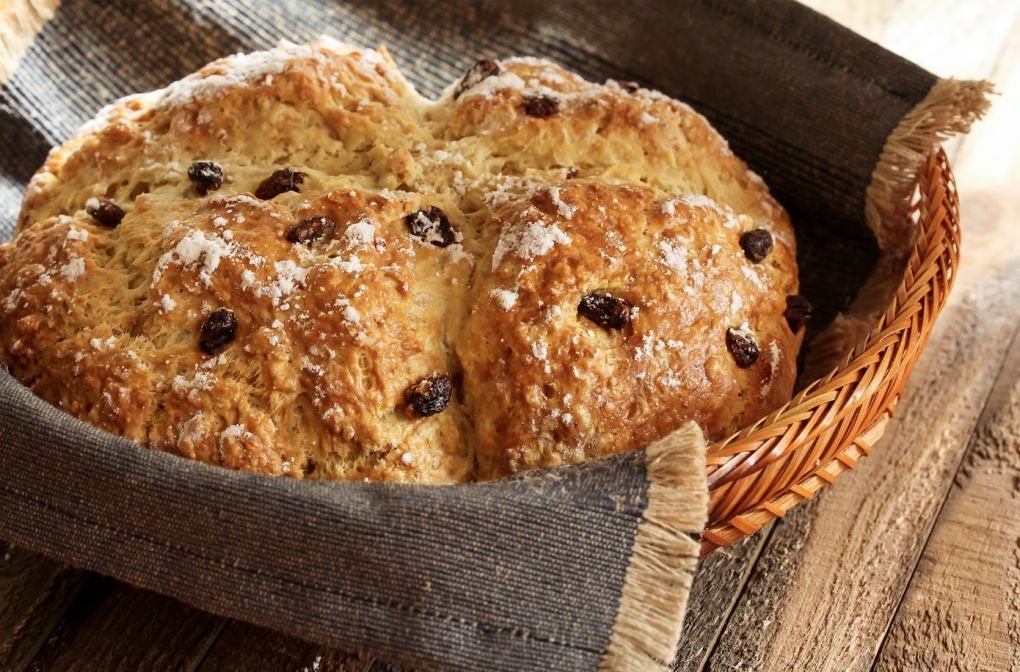 SERVES 8
YOU'LL NEED
2 ¼ cups all-purpose flour
½ cup cake flour
1 tsp baking soda
1 tsp baking powder
1/2 cup light brown sugar
1 tsp salt
1 cup raisins
1 cup currants
1 cup buttermilk
12 oz Guiness Stout
1 cup quick cooking oats
1 tsp caraway seeds
1 tbsp vanilla extract
MAKE IT
1) Preheat oven to 425 degrees F
2) Prep a cake pan, smearing it with butter and flour.
3) In a large mixing bowl add all–purpose flour, cake flour, baking soda, baking powder, sugar, salt, raisins, and quick cooking oats and currants.
4) In a separate bowl add buttermilk, beer, and vanilla extract.
5) Form a well in the middle of the dry ingredient mixture, add the wet ingredients to the flour mixture.
6) Incorporate with your hands, it will look more like a cake batter than a bread dough
7) Add the batter to the butter and floured pan bake for 40 minutes or until a toothpick comes out clean.
8) Cool bread on baking rack allow to completely before serving.
THE MACROS
CALORIES: 338
PROTEIN: 8 g
FAT: 2 g
CARBS: 75 g