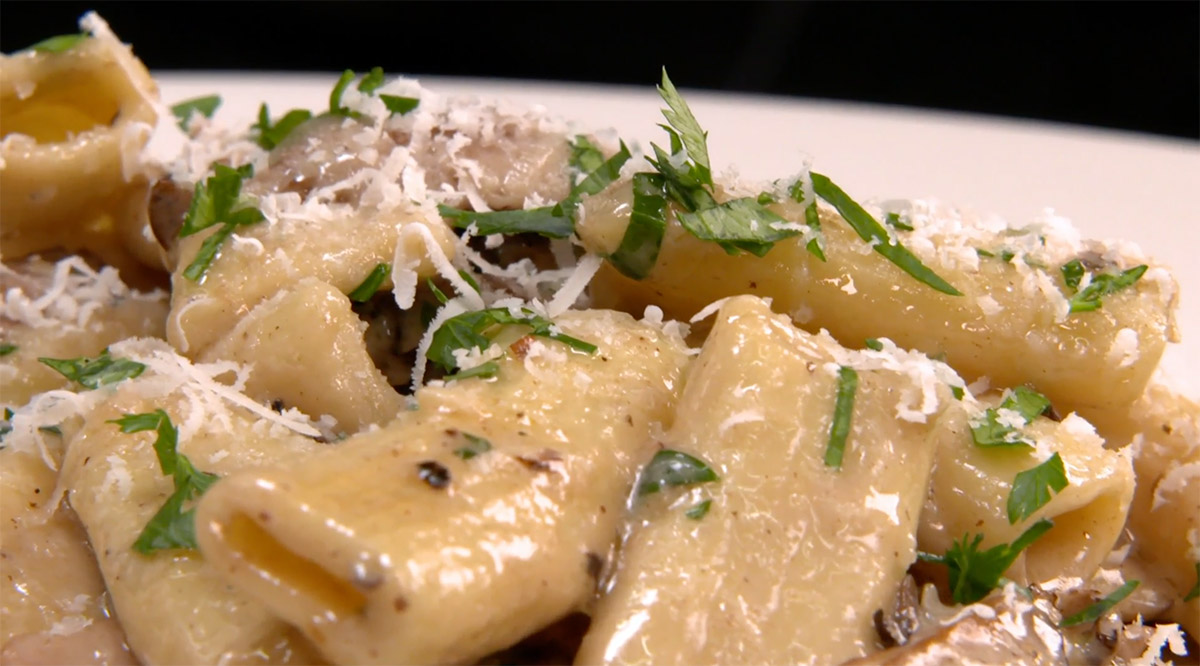 Mushroom Rigatoni: As Seen on Restaurant: Impossible
From the episode, "Back in Business: New Tricks"
SERVES 4
YOU'LL NEED
1 lb fresh Rigatoni
3 tbsp butter
½ white onion, diced
1 tbsp chopped bacon
2 cloves garlic, sliced
4 oz cremini mushrooms
4 oz shiitake mushrooms
4 oz oyster mushrooms
½ cup white wine
1 cup heavy cream
¼ cup grated Parmesan cheese
1 tsp ground black pepper
MAKE IT
1) Bring a large pot filled with salted water to a boil.
2) In a sauce pot add half the butter, onions, and bacon and allow to cook for about 4 minutes.
3) Add cremini, shiitake, and oyster mushrooms.
4) Then add garlic, and allow to cook for another 2 minutes.
5) Add white wine and heavy cream and bring to a boil.
6) Add pasta to water and allow to cook until pasta is cooked to al dente.
7) Add strained pasta to sauté pan bring to a boil.
8) Finish with remaining butter, Parmesan cheese, and black pepper.