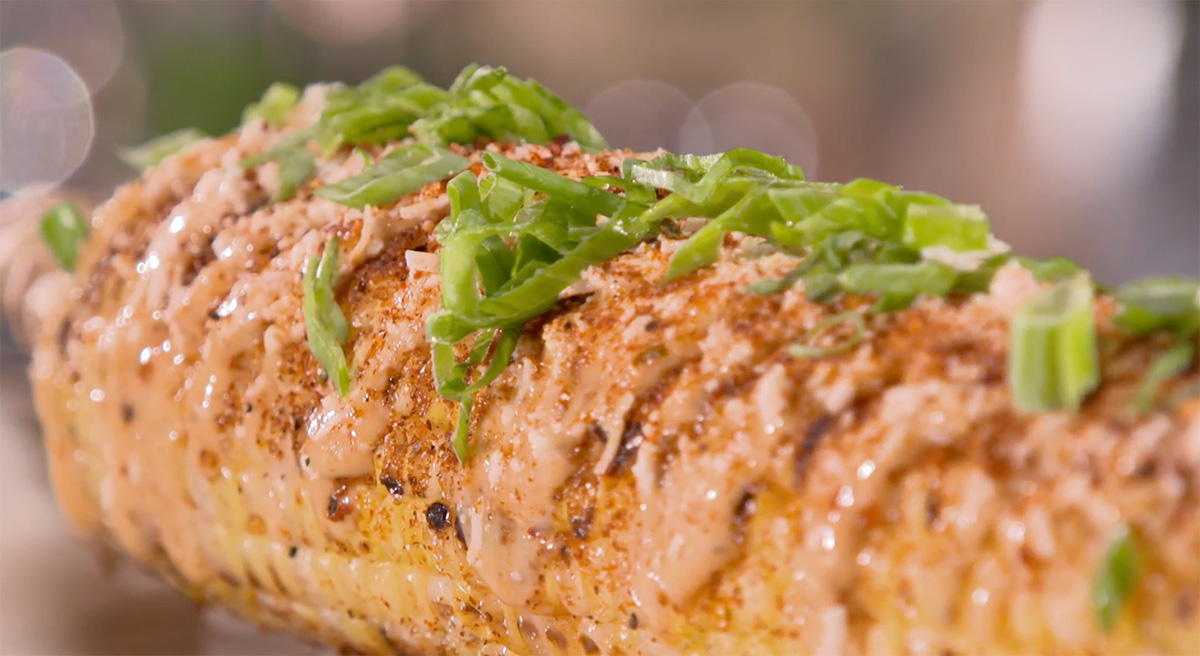 Mexican Street Corn – As Seen on Restaurant: Impossible
From the episode, "Moving on in Montana"
SERVES 6
YOU'LL NEED
6 ears medium sweet corn on the cob, husk removed
1 tbsp grapeseed oil
½ cup Spicy Mayonnaise (see recipe below)
½ cup crumbled cotija cheese
1 tbsp chopped fresh cilantro
½ cup scallions, chopped
1 ½ limes, juiced
SPICY MAYONAISE
1 tbsp sriracha
2 cups mayonnaise
½ lime, juiced
1 tsp canned chipotle peppers in adobo sauce
MAKE IT
1) Soak corn in lightly salted water for 10 minutes, then remove.
2) Season the corn with salt, pepper, and grapeseed oil.
3) Place corn on a hot grill and allow to cook for about 5 minutes on each side.
4) While corn is on the grill, mix the ingredients for the spicy mayonnaise together in a mixing bowl and set aside.
5) Remove corn from grill and lightly coat with the spicy mayonnaise.
6) Top the slathered corn with the cotija cheese, chopped fresh cilantro, and chopped scallions. Finish with fresh squeezed lime juice over the corn and serve.