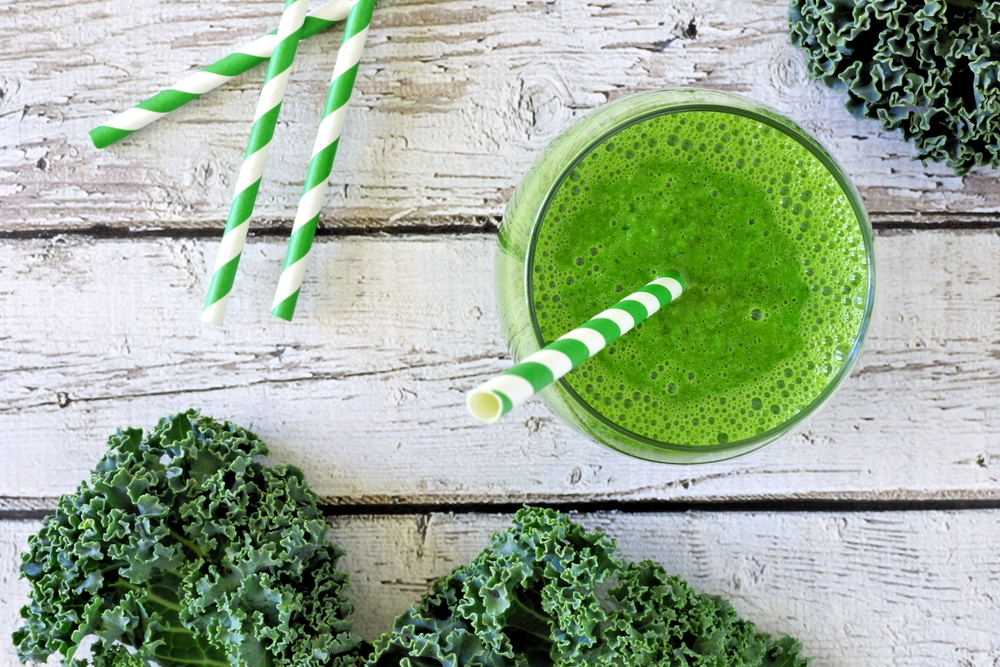 SERVES 4
YOU'LL NEED
5 oz curly kale, rinsed
4 celery stalks, chopped
1 carrot, peeled and chopped
2 apples, peeled, cored, and chopped
1 red beet, peeled and chopped
MAKE IT
Using a juicer or high-powered blender, put all ingredients into the machine.
Allow juice settle approximately 3 minutes.
Pour juice over ice and serve with a orange slice.
THE MACROS
CALORIES: 95
PROTEIN: 2 g
FAT: 0 g
CARBS: 22 g