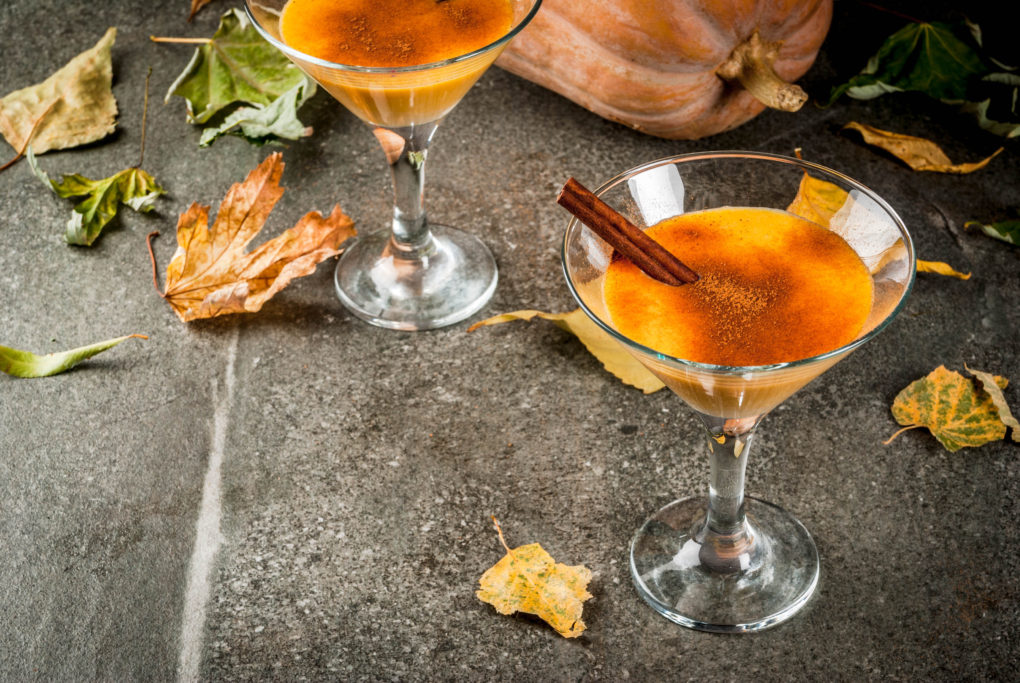 Bold fall flavors collide in this authentic—and decidedly mature—classic punch.
BY JAMES CLELAND, Mixologist for Irvine Spirits
Punch was not always a pathetic mix of fruit punch and way too much cheap booze. At one point in time, before a lot of cocktails we know and love today were even invented, punch bowls were carefully composed recipes. Different social clubs, crews of naval ships, and groups of friends had specific punch bowls they'd make for their gatherings.
The recipes consisted of five components like fingers in a fist, hence the name "punch". These components are spirit, wine of some sort, spices (sometimes in the form of tea), fruit, and finally, sugar. Sometimes these components could be combined into tea or spice syrups, or oleo saccharum (citrus oil-infused simple syrup). The wine could be vermouth, sherry, sparkling or any other variety.
The point of these ingredients was to create something that is the antithesis of what modern Americans think punch is. Instead of sweet bowls of booze, these classic punch recipes were full of flavors with nuance and complexity.
Punkin Punch
1.5 parts Rye
.5 part All Spice Dram (acts kind of like the bitters)
.75 part Sweet Vermouth
1 part Spiced Pumpkin Syrup (see sub-recipe)
1.5 parts Unsweetened Iced Tea
Orange oil
Spiced Pumpkin Syrup
32 oz. Simple Syrup (1 part sugar 1 part water)
8-10 Cinnamon Sticks
4-6 Anise Stars
15 oz. Canned Pure Pumpkin
1/2 teaspoon Ground Nutmeg
1/4 teaspoon Ground Cinnamon
MAKE IT
Place cinnamon sticks and anise stars into simple syrup while syrup is still warm. Allow at least an hour for the flavors to infuse into the simple syrup. For larger batches you can use fewer cinnamon sticks and anise stars. After the infusion, strain out the cinnamon and anise. Add the pumpkin, nutmeg and ground cinnamon and blend thoroughly.
Place the raw pumpkin simple syrup over light heat for about fifteen minutes stirring occasionally. Remove from heat and allow the syrup to cool before using. (Optional: strain puree out for thinner texture and less pumpkin, more spice flavor.)