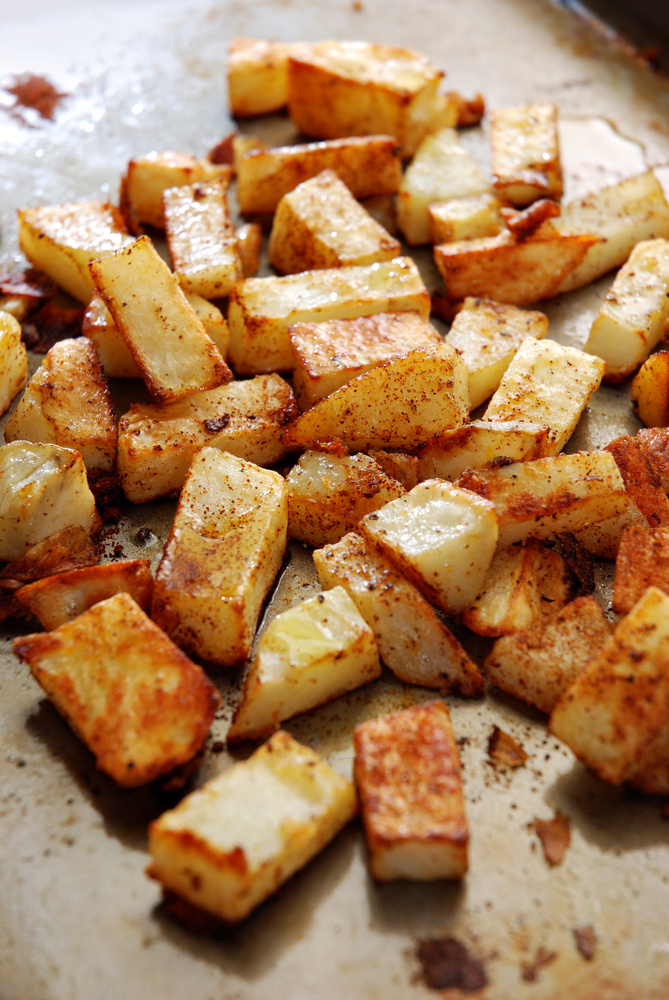 SERVES 5
YOU'LL NEED
4 russet potatoes
1 Spanish white onion, medium diced
2 red peppers, medium diced
2 yellow peppers, medium diced
Grapeseed oil
1 tbsp Cajun seasoning
Salt and pepper
MAKE IT
1. In a large pot, par boil (a technique for partially boiling) potatoes until slightly soft, but not cooked all the way through.
2. Allow to cool, then cut potatoes into half-inch cubes.
3. In a medium sauté pan over medium-high heat, add oil, onions, peppers, and potatoes allow to cook for approximately 8 to 10 minutes.
4. Allowing the potatoes, peppers, and onions to get a light brown color and slightly crispy.
5. Season with Cajun seasoning and salt and pepper.
THE MACROS
CALORIES: 202
PROTEIN: 4 g
FAT: 9 g
CARBS: 30 g