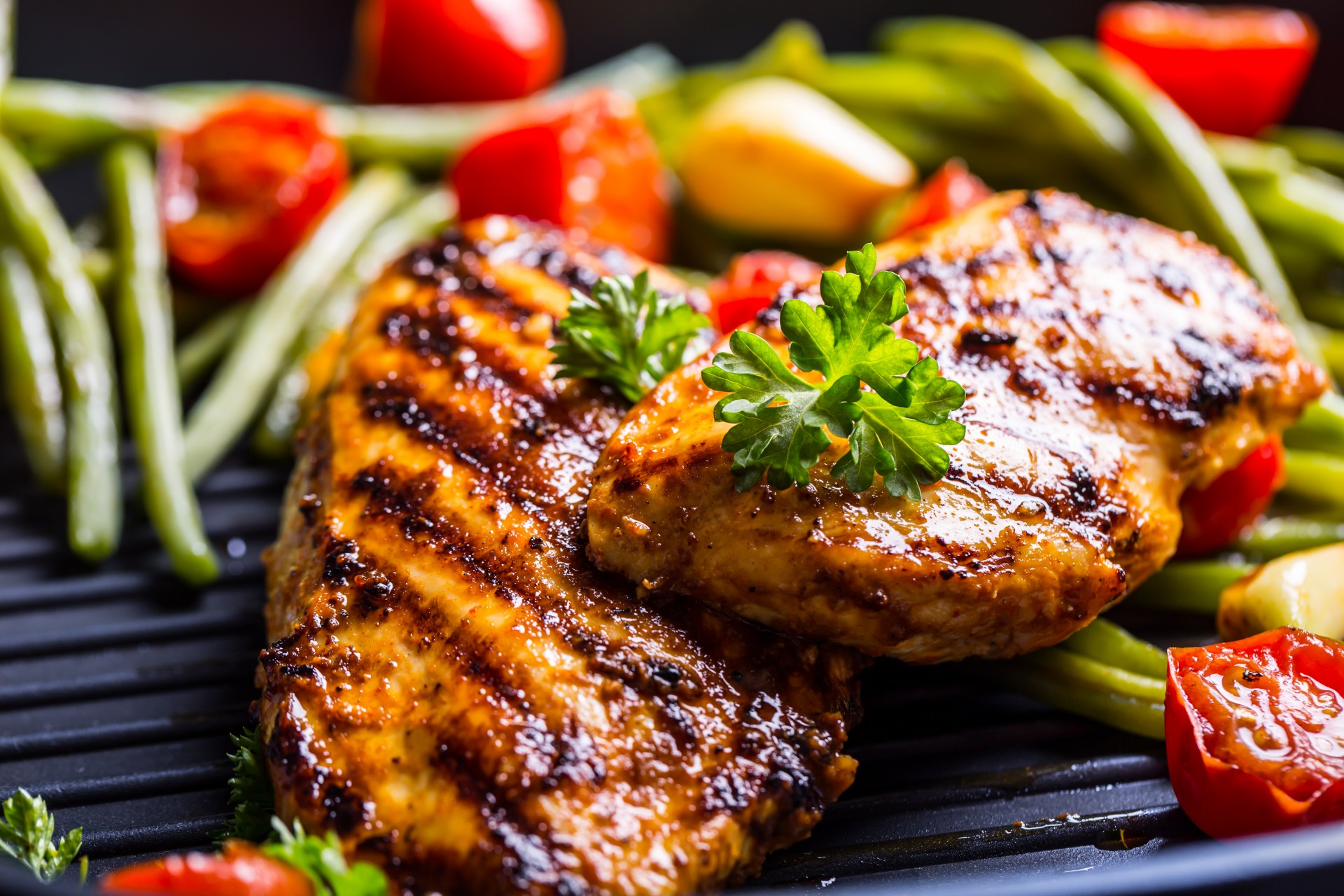 GRILLED CHICKEN with PINEAPPLE CANTALOUPE SALSA
SERVES 4
YOU'LL NEED
1/2 cup pineapple, small diced
1/2 cup cantaloupe small diced
1/2 cup small diced peeled English cucumber
1/4 cup diced red onion
4 Brussels sprouts, leafs removed and blanched and shocked
3 tbsp chopped fresh mint
3 tbsp chopped cilantro
1 tsp grated lime zest
2 tbsp fresh lime juice
4 tsp avocado oil
1 tsp minced red jalapeño pepper
1/2 tsp kosher salt
1/2 tsp freshly ground black pepper
4 skinless, boneless chicken breasts, 6 oz. each
MAKE IT
1) Preheat grill to medium-high heat.
2) Combine first 11 ingredients; stir in salt and black pepper, tossing well to combine.
3) Season chicken evenly with remaining salt and black pepper. brush with avocado oil and place chicken on a grill rack, grilling 5 minutes on each side or until done. Serve with salsa.
THE MACROS
CALORIES: 338
PROTEIN: 49 g
FAT: 13 g
CARBS: 8 g
Originally published in Robert Irvine Magazine.