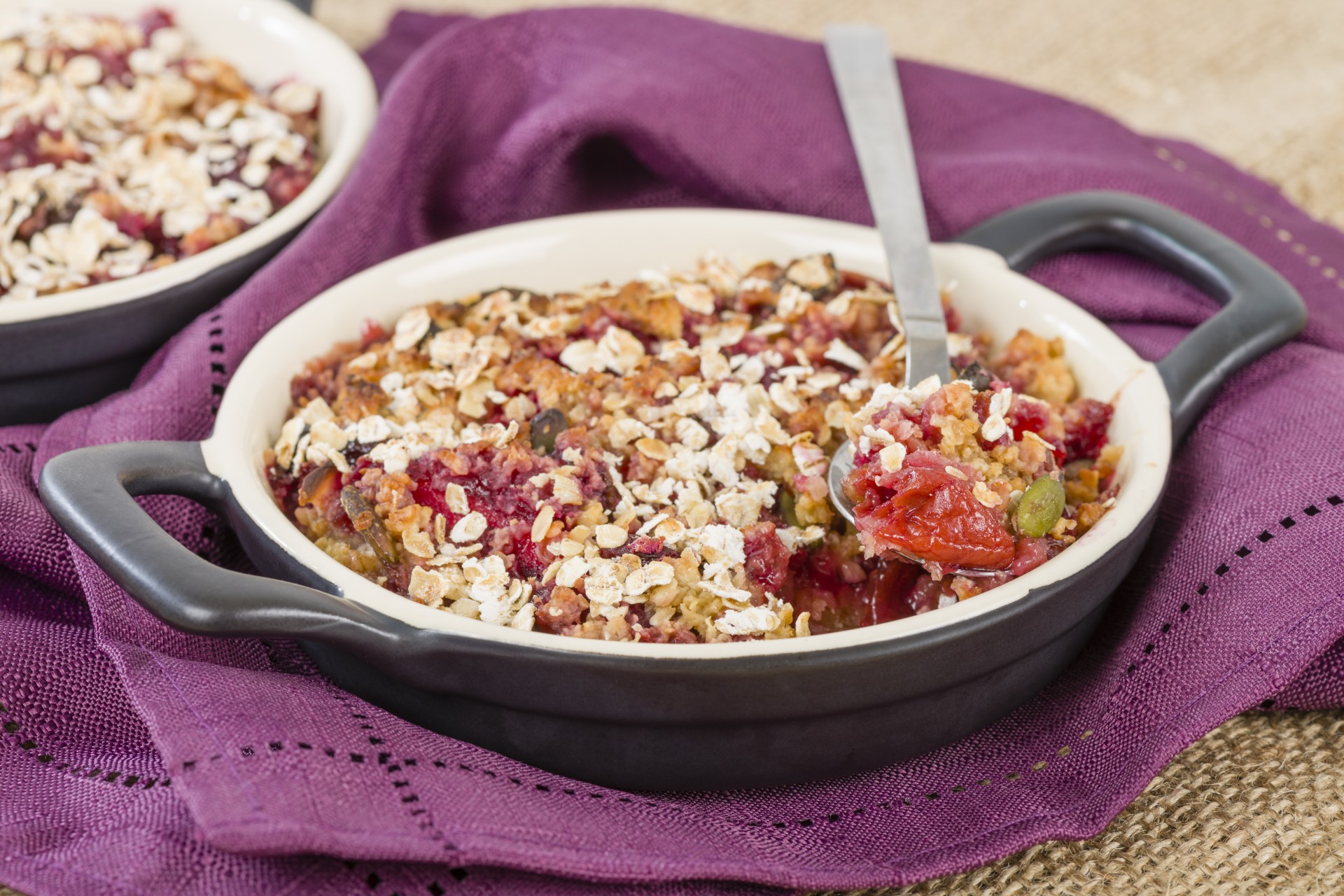 SERVES 10
YOU'LL NEED
½ lb. dried tart cherries
1 cup boiling water
½ lb sweet cherries, pitted
1 lb green apples, peeled, core removed and sliced
1/3 cup granulated sugar
3 tbsp all-purpose flour
1 tsp vanilla extract
1/4 tsp ground cinnamon
4 oz all-purpose flour (about 3/4 cup)
1 cup old-fashioned rolled oats
1/4 cup packed brown sugar
1/4 cup sliced almonds
1 tsp salt
3 oz unsalted butter, melted
MAKE IT
1) Combine dried cherries and boiling water in a small bowl; cover and let stand for 30 minutes.
2) Combine dried cherries with soaking liquid, 1 pound sweet cherries, 1 pound apples, sugar, flour, vanilla extract, cinnamon in a large bowl; stir well.
3) Pour the mixture into a 13 x 9-inch glass or ceramic baking dish lightly buttered. Bake at 375° for 40 minutes.
4) In a separate bowl add 4 ounces flour, oats, brown sugar, almonds, and salt and stir well. Melt butter in a small bowl, and drizzle over oat mixture and mix well.
5) Remove the fruit from the oven, cover with the streusel topping. Bake for 20 minutes until golden brown. Let stand for 5 minutes; serve warm.
THE MACROS
CALORIES: 288
PROTEIN: 6 g
FAT: 10 g
CARBS: 47 g
Originally published in Robert Irvine Magazine.