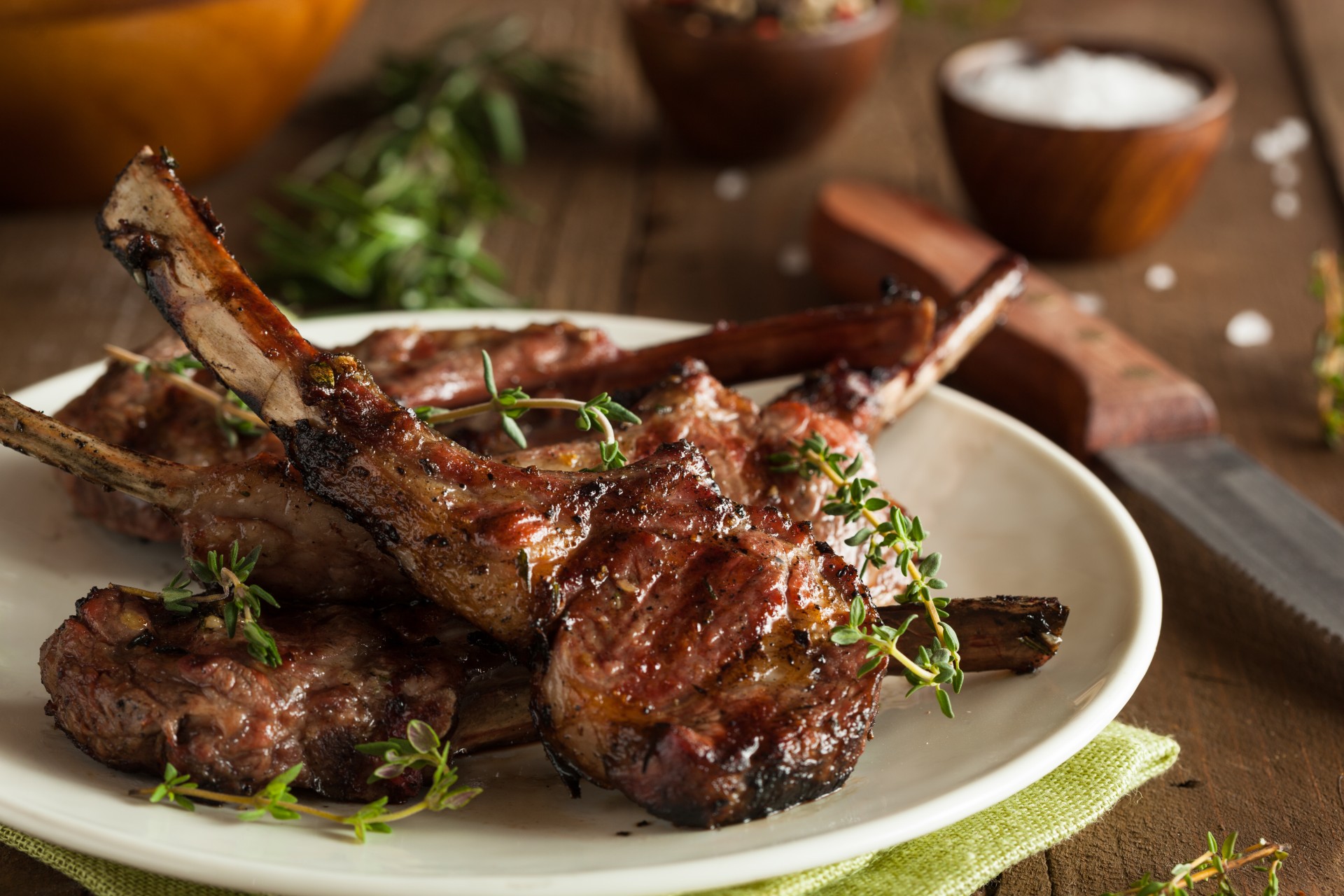 SERVES 4
YOU'LL NEED
1/8 cup chopped parsley
1/8 cup chopped thyme
1/8 cup chopped fresh mint
1 tbsp balsamic vinegar
2 tsp ground cumin
1 tsp ground turmeric
1 tsp dry mustard
2 tsp honey
1/2 tsp sea salt
1/2 tsp freshly ground black pepper
2 lamb racks cut into chops
1 cup greek Yogurt
1/2 cucumber peeled and grated
8 mint leaves finely chopped
1 tsp honey
MAKE IT
1) Combine all the ingredients in a small bowl, stirring well. Rub the lamb well and let sit for 4-6 hour refrigerated.
2) Mix all ingredients for the yogurt—Greek yogurt, cucumber, mint leaves, and honey—and refrigerate.
3) Grill lamb on high heat, over wood if available, for 2 minutes on each side or until desired doneness is achieved. serve with side dishes and yogurt sauce.
THE MACROS
CALORIES: 454
PROTEIN: 54 g
FAT: 21 g
CARBS: 10 g
Originally published in Robert Irvine Magazine.