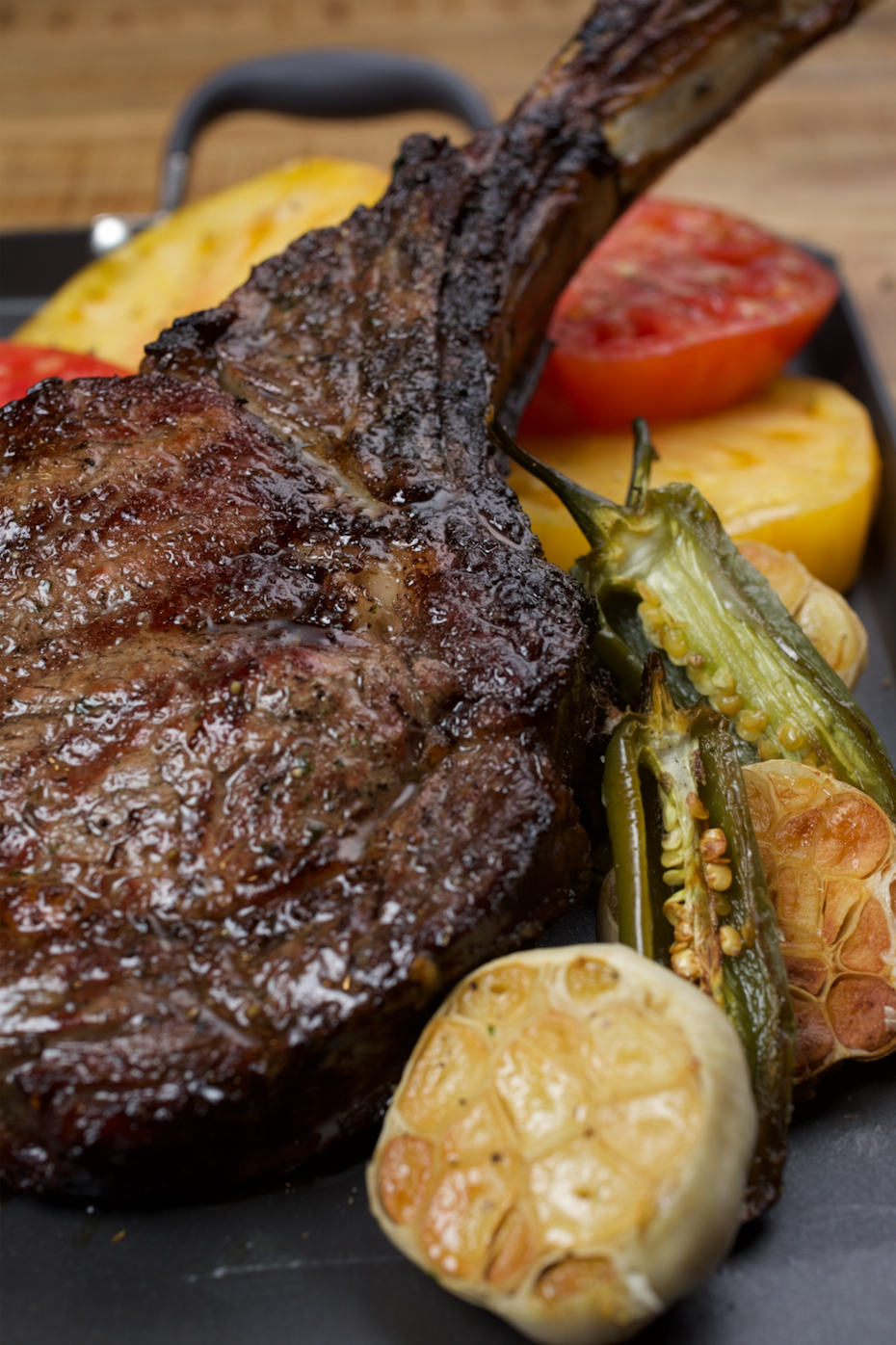 SERVES 4
YOU'LL NEED
¼ cup olive oil
¼ cup balsamic vinegar
2 tbsp mustard
Salt and pepper
24 oz cowboy-cut ribeye steak
2 jalapeno peppers, halved vertically
2 heads of garlic, halved horizontally
2 sprigs basil
MAKE IT
1) Make a marinade using the olive oil, balsamic vinegar, mustard, and salt and pepper. Whisk together.
2) Place steak directly in the marinade. Cover in plastic wrap. Refrigerate for 2–6 hours.
3) Pan sear or grill the steak for about 4 minutes on each side, or until internal temperature reaches 135 degrees.
4) Grill peppers and garlic until golden brown and softened.
5) Garnish with basil.
6) Slice at an angle and serve with roasted peppers and garlic. The garlic should be soft enough to spread like butter.
THE MACROS
CALORIES: 495
PROTEIN: 48 g
FAT: 25 g
CARBS: 6 g
CHEF'S TIP Balsamic vinegar, which is vinegar aged from grape must—freshly crushed grape juice including the skins and stems—is a digestive aid, and helps break down proteins. When using it in a marinade as done here, it has the effect of lightly tenderizing the meat.Thus, the longer you allow the meat to marinate, the better the results.
Excerpted from FAMILY TABLE BY ROBERT IRVINE. You can order HERE.