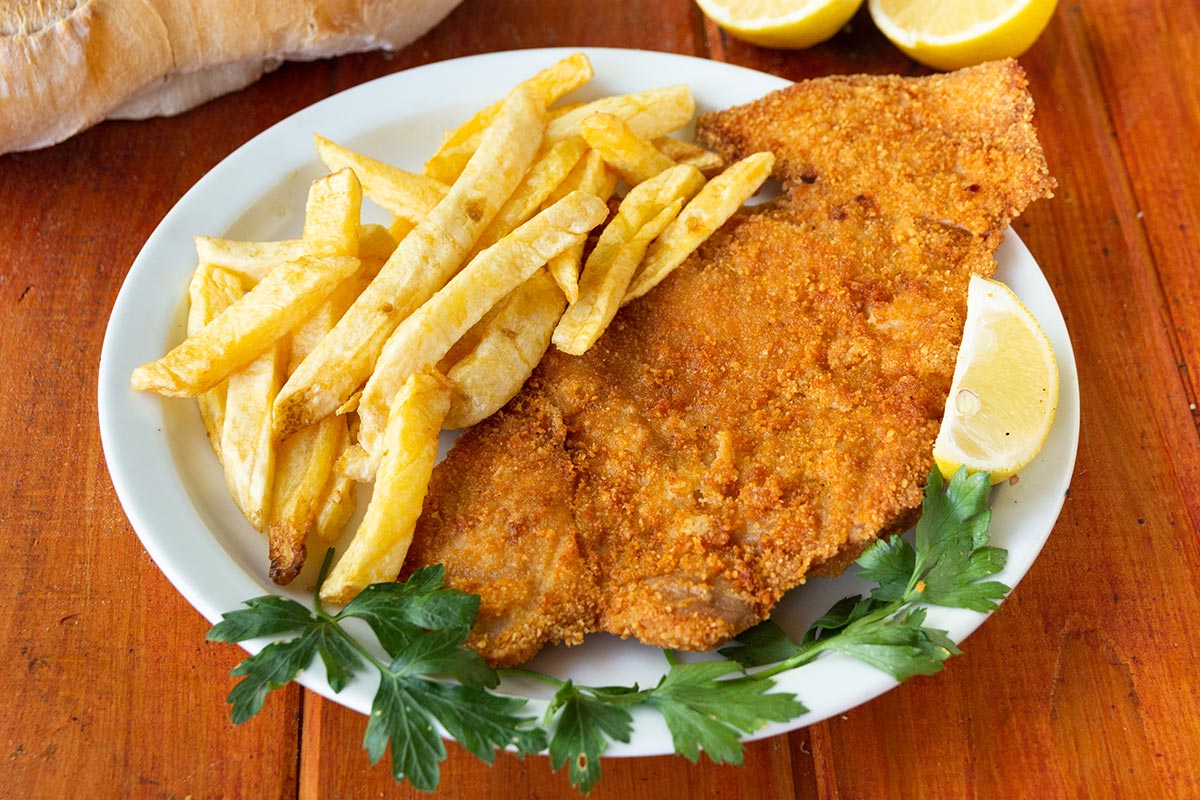 Crispy Fried Hake – As Seen on Restaurant: Impossible
From the episode, "Community Hub in Chaos"
SERVES 4
YOU'LL NEED
Vegetable oil, enough for deep frying
1 cup all-purpose flour
1 cup corn meal
½ tsp cayenne pepper
1 tbsp onion powder
1 tbsp garlic powder
1 tsp ground black pepper
4 hake filets skin on, deboned, 6 oz each
Kosher salt & ground pepper, to taste
MAKE IT
1) Preheat oil fryer to 350 degrees F.
2) In a large mixing bowl, add flour, corn meal, cayenne pepper, onion powder, garlic powder, and ground black pepper.
3) Season the fish filets with salt and pepper.
4) Dredge the fish in the seasoned flour-cornmeal mixture.
5) Place fish in a 350° fryer and allow to cook for 6 minutes.
6) Remove fish from the fryer and season once more with salt and pepper.
7) Serve immediately.