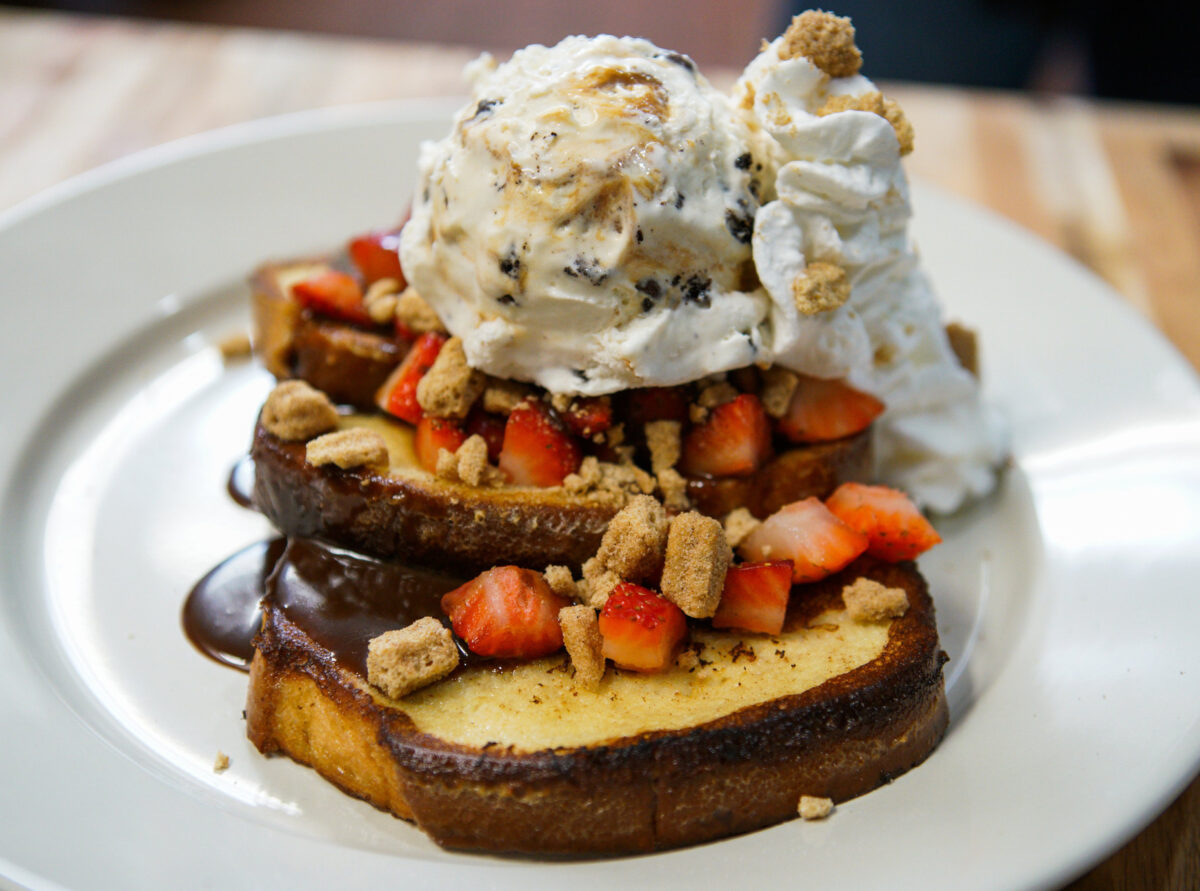 Churro French Toast – As Seen on Restaurant: Impossible
SERVES 4
YOU'LL NEED
FOR THE FRENCH TOAST BATTER
6 eggs beaten
1 cup milk
¼ cup heavy cream
2 tbsp ground cinnamon
1 tsp ground nutmeg
FOR THE MEXICAN CHOCOLATE SAUCE
2 cups milk chocolate
¼ cup heavy cream
1 tsp ground cinnamon
1 tsp cayenne pepper
1 tsp kosher salt
FOR THE CHURRO FRENCH TOAST
12 slices brioche bread
2 tbsp grapeseed oil
1 tbsp butter
2 cups strawberries, quartered
1 cup churros cereal, chopped
4 servings (2 scoops each) dolce de leche ice cream
MAKE IT
FRENCH TOAST BATTER
1) In a mixing bowl add eggs, milk, heavy cream, cinnamon, and nutmeg. Set aside.
MEXICAN CHOCOLATE SAUCE
1) In a sauce pot over medium heat, add chocolate using a wooden spoon stir the chocolate until has completely melted.
2) Being careful not to burn the chocolate, next add heavy cream, cinnamon, cayenne pepper, and kosher salt.
CHURRO FRENCH TOAST
1) Dip sliced brioche bread in the egg mixture.
2) In skillet over medium heat, add grapeseed oil and butter.
3) Fry bread for approximately 2 minutes on each side or until toast is light brown in color.
4) Plate French toast and top with the chocolate sauce, strawberries, churro cereal, and finish with the ice cream on top.