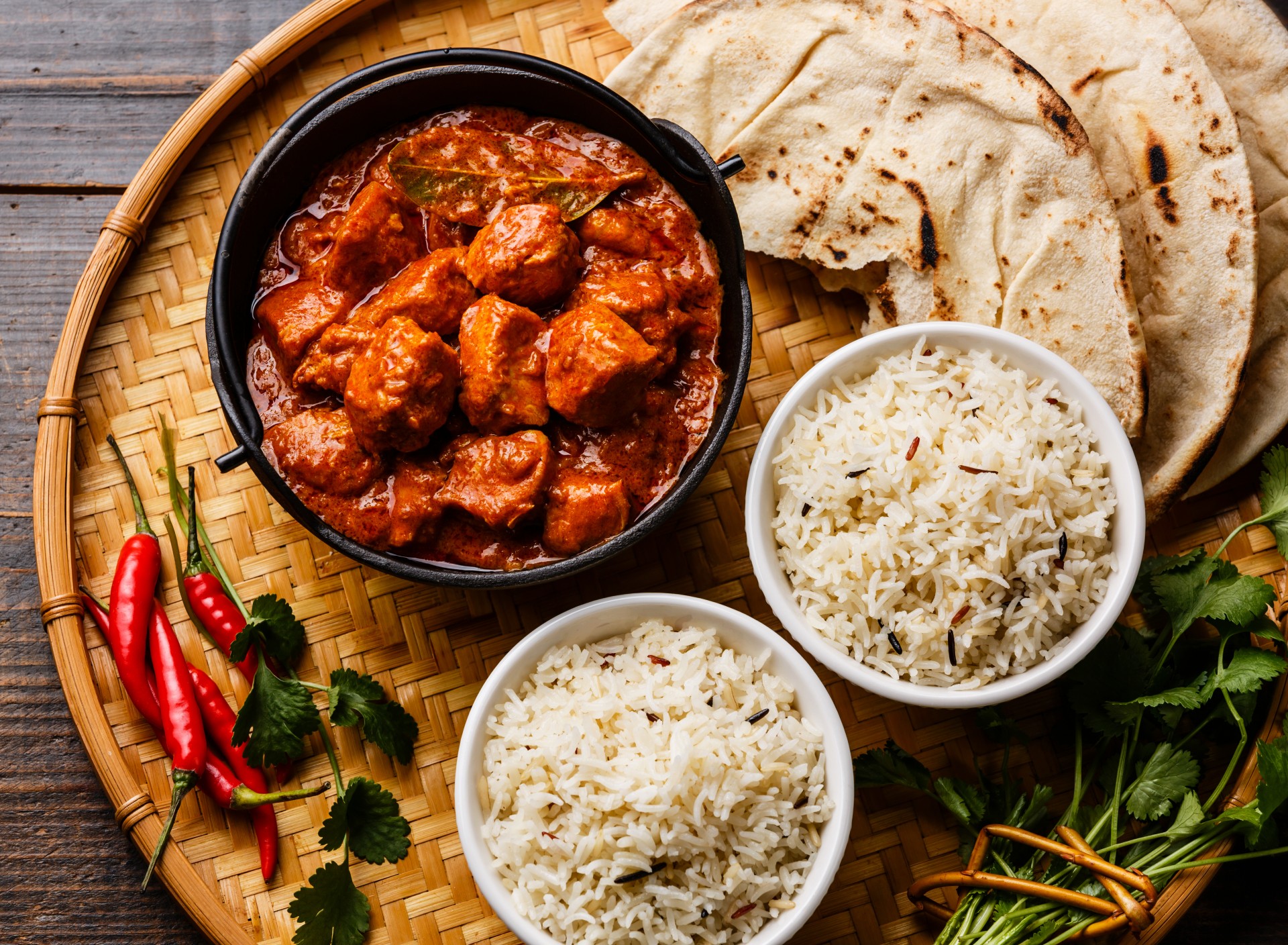 Serves 4
YOU'LL NEED
4 boneless, skinless chicken breasts, cut into cubes
Juice of 1 lemon
1 onion, quartered
1 onion, finely chopped
2 garlic cloves, peeled
1 garlic clove, thinly sliced
One 2-inch piece of fresh root ginger, peeled
1 ½ cups (12 oz) plain, nonfat Greek yogurt
½ cup olive oil
Garam masala paste
MAKE IT
1) In a bowl, toss the chicken with the lemon juice.
2) Place the quartered onion, 2 cloves garlic, and ginger in a food processor and chop finely.
3) Add the yogurt and strain the lemon juice from the chicken into the blender. Puree until blended, then pour back over the chicken. Cover and marinate in fridge for 24 hours.
4) Thread the chicken onto kebab skewers, reserving the marinade. Barbecue or grill as slowly as possible until just cooked through, 6-8 minutes; it's very important not to overcook the chicken. Remove the chicken from the skewers.
5) Meanwhile, make the masala. Heat olive oil in a wok. Add chopped onion and thinly sliced garlic. Fry for 4 minutes until soft. Mix in 3 tbsp masala paste, 1 tbsp at a time, and stir-fry mixture for 2-3 minutes until fragrant. Add the reserved yogurt marinade. Mix and bring to a boil. Add chicken and cook for 3 minutes.
6) Garnish with chopped parsley and serve hot over spiced basmati rice.
THE MACROS
CALORIES: 379
PROTEIN: 26 g
FAT: 25 g
CARBS: 1 g (without rice)