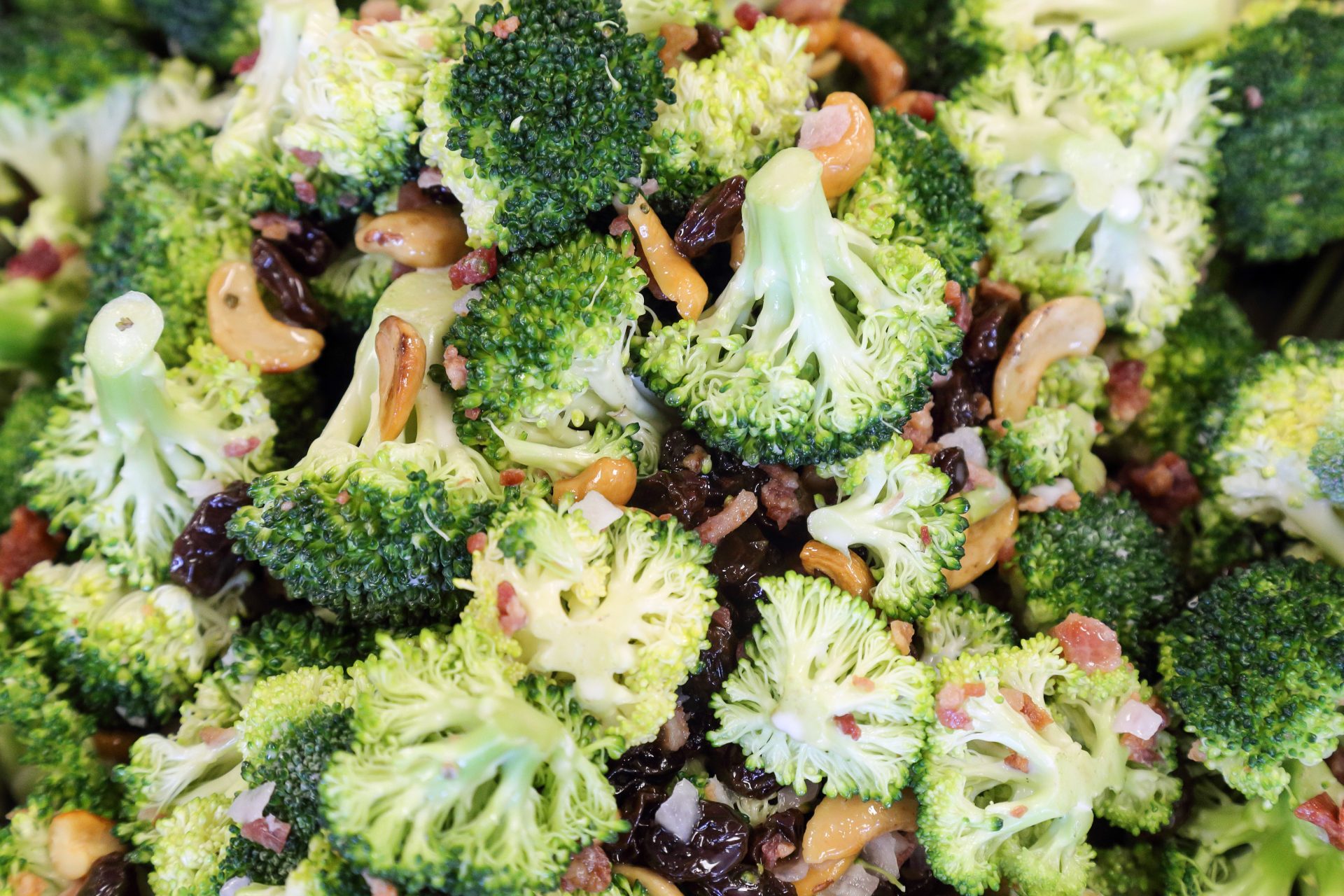 YOU'LL NEED
FOR THE RED WINE DRESSING
½ cup red wine vinegar
½ cup honey
2 tbsp Dijon mustard
1/2 cup grape seed oil
1 shallot diced
FOR THE SALAD
1 head broccoli cut into florets
1 tbsp grape seed oil
¼ red onion thinly shaved
1 tbsp dried currants, rehydrated
1 tbsp capers
1 tbsp sunflower seeds
2 tbsp feta cheese
1/4 cup cashews
MAKE IT
DRESSING
1) In a medium mixing bowl add red wine vinegar, honey, Dijon mustard.
2) Slowly incorporate grape seed oil into the vinegar and honey mixture, add diced shallots, and season with salt, and pepper.
SALAD
1. In a small sauté pan over medium to high heat add grape seed oil, then add broccoli and allow to cook for approximately 5 minutes; it is ok to get some color on the broccoli.
2. In a large mixing bowl, add red onion, currants, capers, sunflower seeds, cashews, and seared broccoli.
3. Dress the salad with salt, pepper, and red wine vinaigrette.
4. Top with feta cheese and serve.
SERVES 3
THE MACROS
CALORIES: 533
PROTEIN: 10 g
FAT: 27 g
CARBS: 70 g