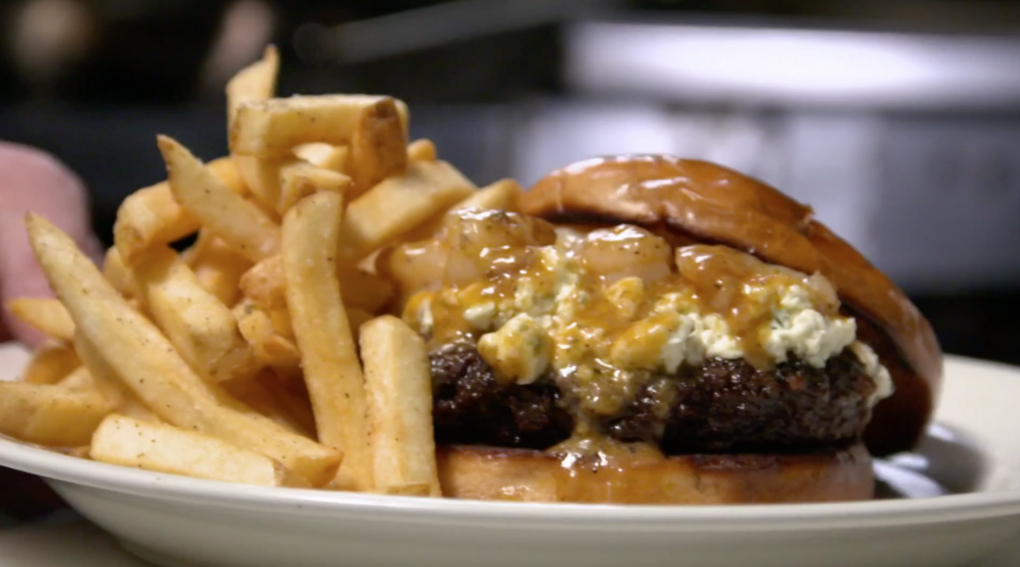 Cajun Burger with Crawfish – As seen on Restaurant: Impossible
From the episode, "Lost in the Bayou"
SERVES 4
YOU'LL NEED
FOR THE CAJUN BBQ SAUCE
4 oz lemon juice
1 cup Worcestershire sauce
1 tbsp crystal hot Louisiana hot sauce
8 oz crawfish
2 oz butter, chilled
FOR THE BURGERS
4 beef patties (4-8 oz each)
8 oz Boursin cheese
4 brioche buns
12 oz French fries (fresh or frozen)
MAKE IT
CAJUN BBQ SAUCE
1) In a large sauce pot add lemon juice, Worcestershire sauce, crystal hot sauce, and bring to a boil. Add crawfish and allow to boil for 2 minutes.
2) Remove from the heat. Whisk in butter.
BURGERS
1) Grill or sear burgers until desired temperature is reached.
2) Toast burger bun. Place cooked patty on bottom half; top burger with Boursin cheese, crawfish with Cajun BBQ sauce. Serve with cooked French fries.