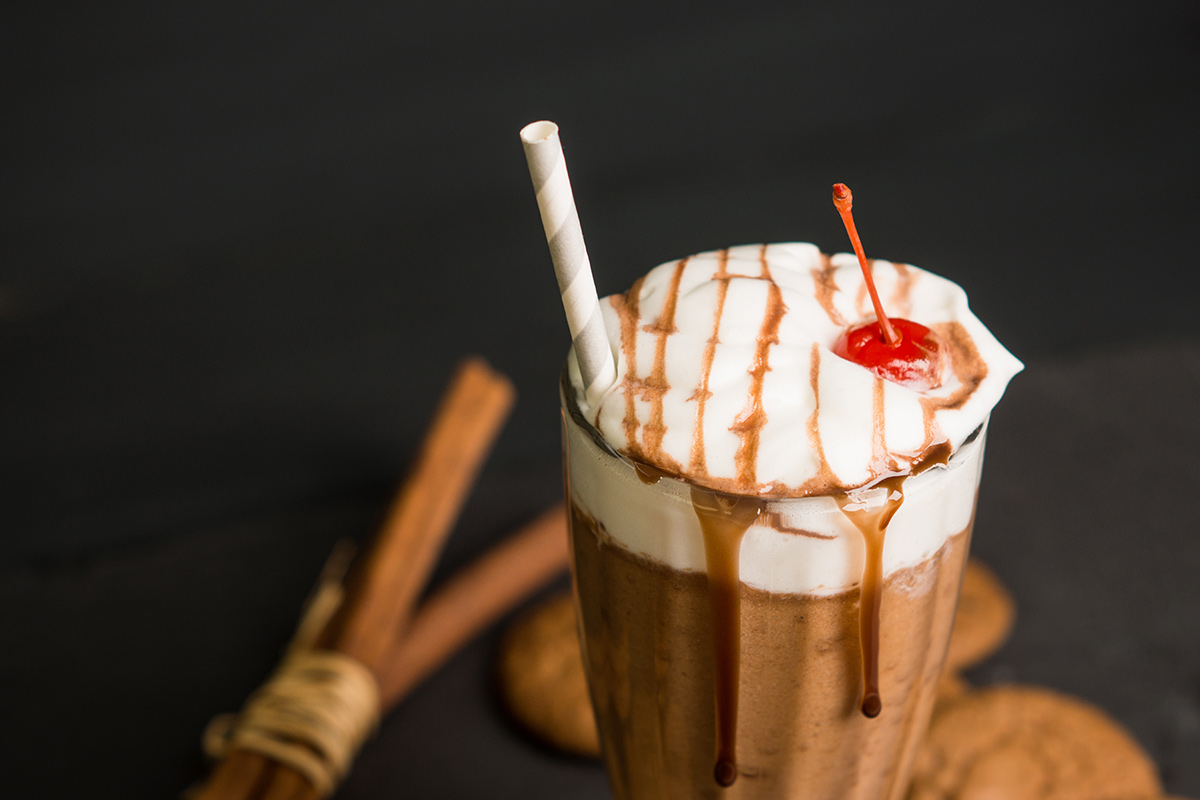 Beer Float – As Seen on Dinner: Impossible
From the episode, "Food Truck Showdown"
SERVES 2
YOU'LL NEED
3 cups vanilla ice cream
½ cup milk
3 oz beer
1 Twinkie 
1 cup fresh peaches, sliced 
2 tbsp butter
3 tbsp caramel sauce
½ cup whipped cream
6 dessert candied cherries
MAKE IT
1) In a sauté pan over medium high heat, add the butter and sauté the sliced peaches for 1 to 2 minutes until slightly caramelized. Remove the peaches from the heat and allow to cool.
2) In a blender, add the ice cream, milk, beer, Twinkie and half of the caramelized peaches. Blend together on high speed until smooth.
3) Pour into 2 glasses and garnish with the reserved ½ cup of caramelized peaches, caramel sauce, whipped cream and cherries.