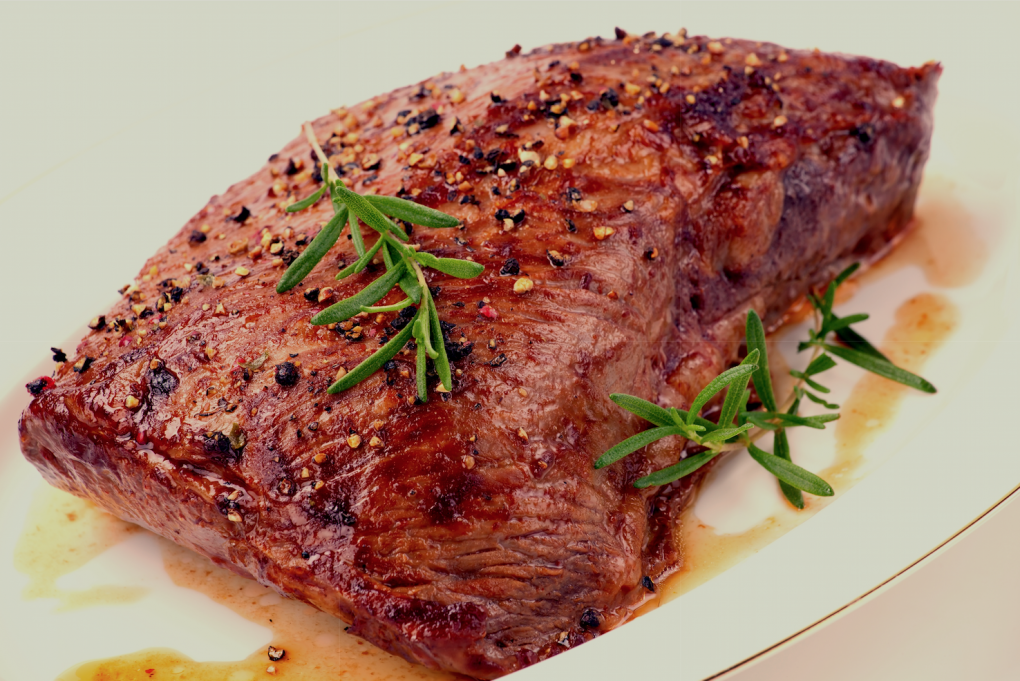 Asian Marinated Tri-Tip Steak
SERVES 7
YOU'LL NEED
5 lb tri-tip roast
1 cup soy sauce
2 tsp sesame oil
3 scallions, sliced thin
3 cloves garlic, sliced thin
1 tbsp rice wine vinegar
1 tbsp mirin win
1 tbsp honey
1 tbsp chili paste
1 thumb ginger, sliced thin
½ bunch cilantro, chopped
2 tsp corn starch
4 tbsp water
MAKE IT
1. In a large mixing bowl add soy sauce, honey, rice wine vinegar, mirin, chili paste, and mix together, reserve 1 cup of the liquid.
2. Add ginger, cilantro, garlic, scallions, sesame oil, and add tri tip. Cover and allow to marinate for at least 5 hours.
3. Pull tri tip from marinade and lightly season with salt and pepper. Place on medium to high grill for approximately 8 to 10 minutes on each side or until desired doneness is reached.
4. In a small sauce pan, add the previously reserved marinade.
5. In a small mixing bowl, add water and corn starch and mix together. Add cornstarch slurry to the pint of marinade and bring to a boil.
6. Slice the steak and serve.
THE MACROS
CALORIES:409
PROTEIN: 58 g
FAT: 17 g
CARBS: 6 g