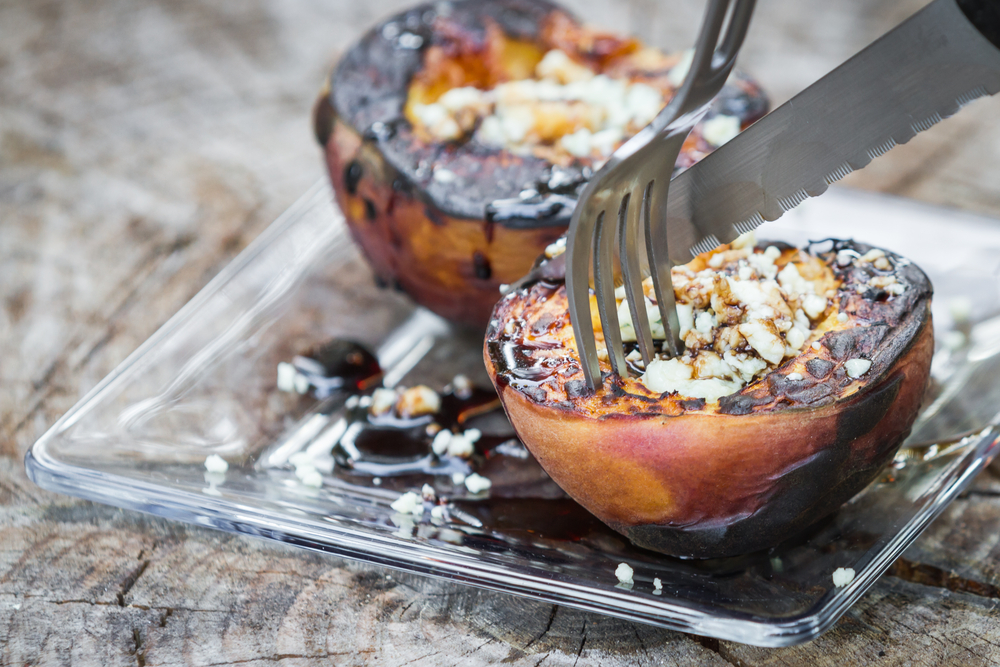 Grilled Peaches & Burrata Salad
SERVES 2
YOU'LL NEED
8 oz. burrata ball, split in half
2 peaches, quartered
3 cups arugula
¼ cup grapeseed oil
¼ cup sherry vinegar
1 shallot, sliced thin
¼ cup toasted sliced almonds
MAKE IT
1. Heat grill to medium heat. In a medium mixing bowl, lightly coat the peaches with a small amount of grapeseed oil, and lightly season with salt and fresh ground black pepper.
2. Place peaches on the grill and cook for approximately 5 minutes on each side.
3. In another mixing bowl add sherry vinegar, sliced shallots, and whisk grapeseed oil to make a vinaigrette.
4. Place arugula, toasted almonds, and thinly sliced shallots in bowls. Dress with about 2 oz. of vinaigrette and season with salt and pepper.
5. Top with 2 grilled peaches and burrata. Add another dash of salt and fresh ground black pepper and serve.
THE MACROS
CALORIES: 276
PROTEIN: 10 g
FAT: 22 g
CARBS: 20 g