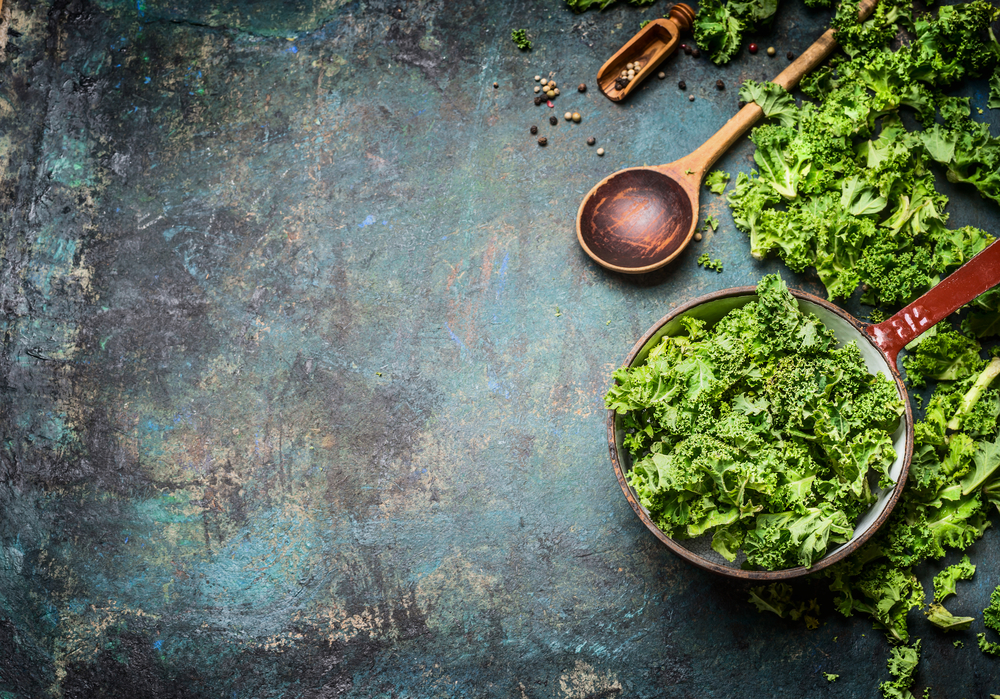 SERVES 4
YOU'LL NEED
FOR THE DRESSING
2 tbsp Dijon mustard
1 tbsp Soy sauce
2 tbsp Sesame oil
2 tbsp honey
1 cup grapeseed oil
FOR THE SALAD
3 cups Tuscan kale, rough chopped
1 cup chickpeas, cooked
¼ Spanish onion, medium diced
4 cremini mushrooms, quartered
1 cup broccoli, cut into small florets
10 Brussels sprouts, halved
2 tbsp kimchi
1 tbsp grape seed oil
MAKE IT
DRESSING
1. In a bowl combine mustard, soy sauce, and honey.
2. Using a whisk, slowly add sesame oil, creating an emulsion, then slowly add grapeseed oil. Finish by seasoning with salt and pepper.
SALAD
1. In sauté pan, add grapeseed oil, broccoli, Brussels sprouts, and mushrooms. Cook over high heat for approximately 4 minutes.
2. Next add chickpeas, season with salt and pepper, mix ingredients and allow to cook for another 2 minutes.
3. In a bowl add chopped kale, kimchi, and mushroom and chic pea mixture.
4. Toss with salt, pepper and soy sauce vinaigrette.
5. A perfect addition to this salad will be a piece of fish or a chicken breast.
THE MACROS
CALORIES: 479
PROTEIN: 16
FAT: 23
CARBS: 46