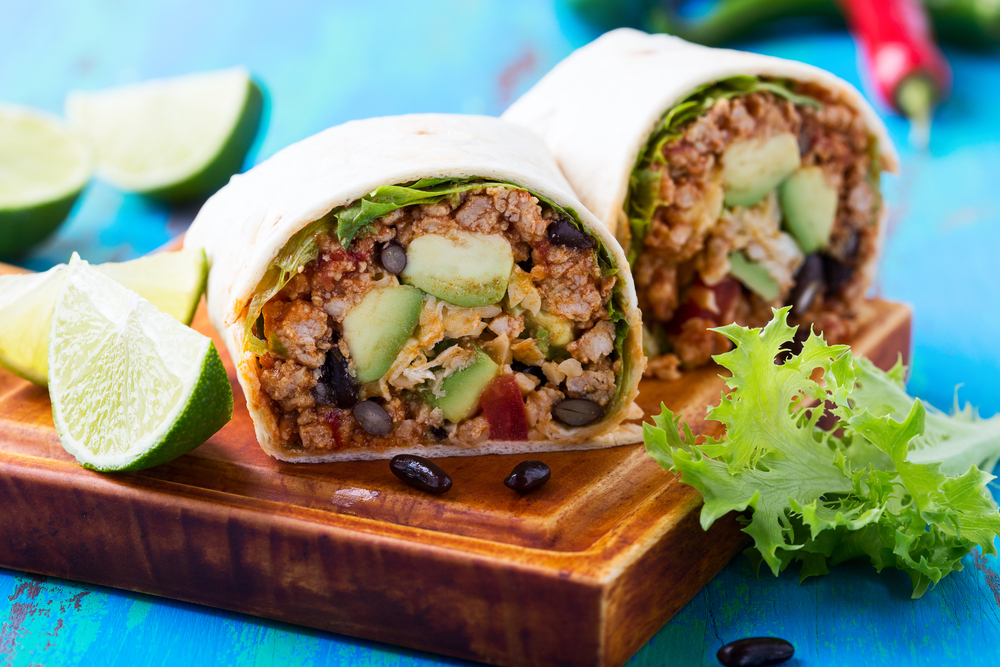 Chorizo & Avocado Burrito
SERVES 3
YOU'LL NEED
6 oz chorizo, finely ground
9 eggs
½ white onion, small dice
1 avocado, medium dice
1 cup black beans
3 flour tortillas
1 cup shredded cheddar cheese
MAKE IT
1. In a hot sauté pan add chorizo. Allow to cook for about 5 minutes over medium heat.
2. Add white onion and cook for another 3 minutes.
3. In a mixing bowl, add eggs and whisk, then add to the chorizo and onion mixture.
4. Using a rubber spatula, stir egg and chorizo mixture over medium heat.
5. Lay the tortillas flat and construct burritos, adding black beans, cheese, egg, chorizo mixture, and avocado.
THE MACROS
CALORIES: 706
PROTEIN: 45
FAT: 35
CARBS: 46