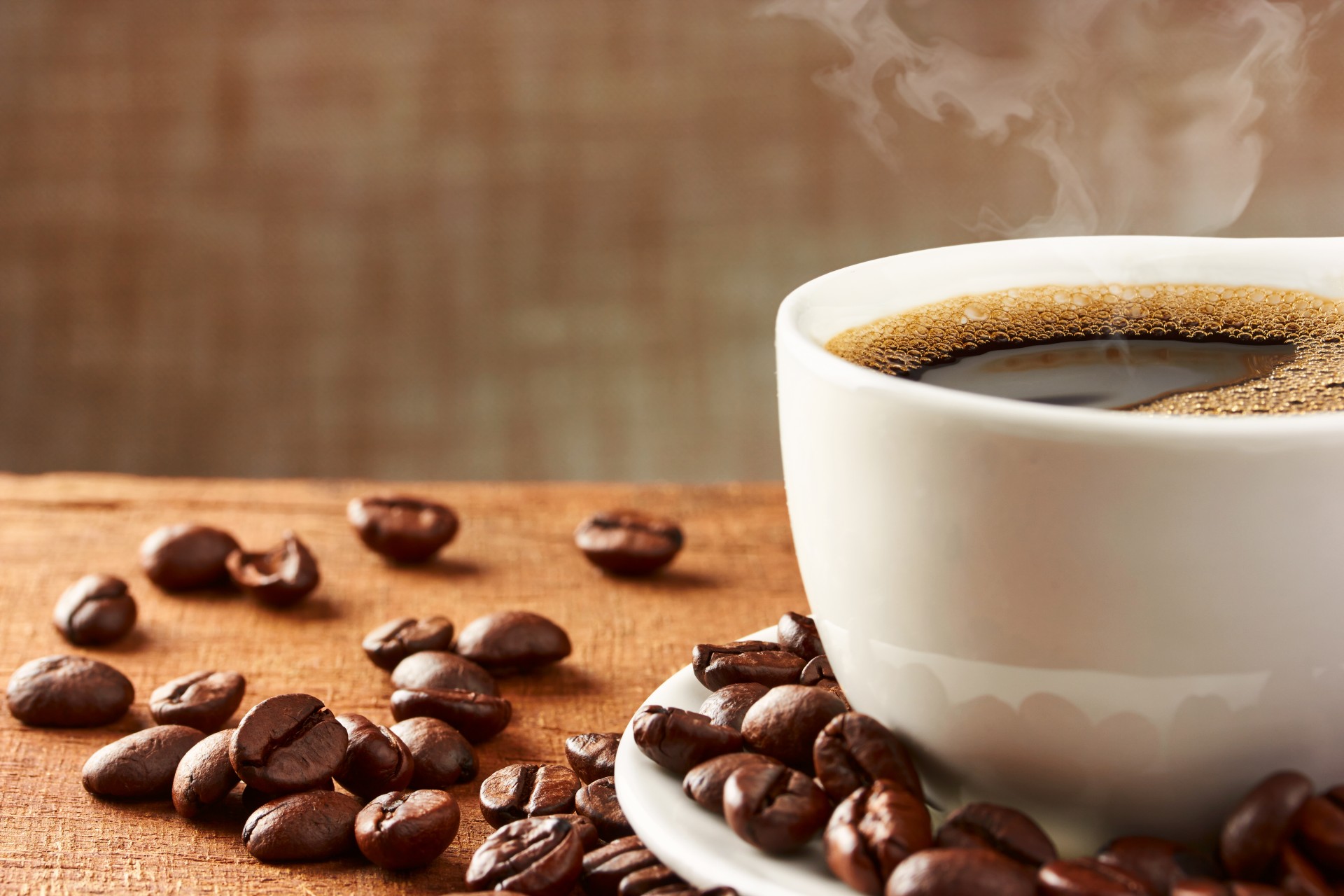 Why Neuro Coffee Might Just Be The Next Big Thing
SPONSORED CONTENT
Dr. Mike Roussell and his business partner Chris Dominello are on a mission: To improve people's health—specifically brain health —one cup of coffee at a time. Their breakthrough product is called Neuro Coffee (getneurocoffee.com) and it appears that 1 or 2 cups a day could indeed help stave off mental decline. Good news, but how does it taste? It turns out that might be the best news of all.
Nutrition consultant Mike Roussell knows that creating the perfect diet plan is the easy part. Getting people to comply with that plan in a world full of variables? That's the hard part.
Years of working with everyone from housewives to pro athletes and A-list celebrities gave Roussell a mountain of data on client behavior. One of the revelations: coffee is one of the few highly popular nutritional habits that is immune to real-life variables like travel or sickness.
"Everyone drinks their coffee," Roussell says. "No matter what else is going on in their life, even as they get older. Nobody thinks about it. They just drink it. I found that was true of my own behavior, as well. I might forget to take my fish oil or vitamin D, but I always have my coffee."
This revelation gave birth to the idea of a "frictionless product", or one that doesn't interfere with what someone is already doing. It is at the core of what Roussell and business partner Chris Dominello have developed with their new product, Neuro Coffee.
Where does one begin trying to make coffee healthier? Roussell explains that adding protein and most kinds of vitamins was out of the question. Altering the taste of coffee was antithetical to the goal of creating a frictionless product.
But with the idea for nutritionally-enhanced coffee was lingering in Roussell's mind, he made another observation in the field.
nction."
Realizing that this group was underserved by the supplement industry led Roussell down a rabbit hole of study. Many products in all categories of the supplement industry, he learned, were not effectively dosed.
"They'll add one gram of creatine to a pre-workout powder so that they can say it contains creatine," Roussell says, "but really you'd need five grams to gain a benefit. Under dosing happens with a lot of ingredients in all kinds of products."
Another trick of the supplement industry Roussell wanted to avoid: standing behind claims that had only been tested on lab rats. If he was going to add any ingredient to a product, there had to be proof that it worked on humans. Roussell attended supplement trade shows and seminars, and spoke and wrote extensively on the topic. In time, he was able to cull the honest supplement producers from the vast herd of snake oil salesmen.
Eventually, all the field work and study came to a head. Roussell's desire to help people fight mental decline and create a frictionless coffee product were now one in the same goal. That's because a chance meeting with an honest supplement producer revealed the ingredient he'd always been looking for.
"The company I connected with produces an extract from the coffee fruit," Roussell explains. "Usually when coffee is harvested, the coffee fruit, or cherry, is thrown away; they only keep the bean… Coffee is the number one antioxidant in the American diet, but the antioxidants in the coffee fruit could be even more powerful."
Most coffee producers accept coffee fruit waste as part of the cost of business; mold settles in on the cherry husks very quickly, making the process of harvesting the fruit's antioxidants too difficult.
"But what this company figured out is how to concentrate and preserve the antioxidants right in the fields so that there is no mold," Roussell says. "The integrity of those antioxidants is maintained.
A pair of studies showed that the blend of antioxidants in coffee fruit increased production of a protein in the body called BDNF, or Brain Derived Neurotrophic Factor, which is essential for maintaining the integrity of neurons as we age. (Check HERE for more info.) The studies showed that regular coffee or other components of coffee like caffeine or green coffee bean extract did not increase BDNF, but supplementing with these unique coffee fruit antioxidants did. Adding the antioxidant blend to coffee seemed like a natural fit, but as Roussell would soon learn, it wasn't quite so simple. The main hurdle: taste.
Finding a way to infuse an efficacious dose into a cup of coffee without ruining the coffee took a massive amount of trial and error.
"People might choke down a whey protein shake that isn't so great, but they are very particular about their coffee," Roussell says.
Roussell and Dominello connected with artisan coffee roasters throughout the country in search of the highest quality coffee with a distinctive flavor that could handle antioxidant dosing without ruining the end-product. After finding a family-run roaster in Brenham, Texas, and testing over 30 batches in their kitchens, Roussell and Dominello found their winner and Neuro Coffee was born.
Roussell and Dominello then founded the Perky Goat Coffee Company in December of 2016, and currently produce three varieties of Neuro Coffee: Breakfast Shop Blend, Donut Shop Blend, and Dark & Bold Blend. You can make a one-time purchase of the coffee or subscribe to their autoship program and save and cancel at any time. The coffee is currently available in recyclable K-cups, but will be available as ground coffee for regular coffee machines by the end of June 2017. Each cup of Neuro Coffee delivers an efficacious dose of BDNF boosting antioxidant extract from the coffee fruit, which can counter the decline in BDNF observed in brain aging. Best of all for coffee lovers, Neuro Coffee tastes like the premium roast that it is, not like a supplement.
"We love doing what we do," Roussell says. "and Neuro Coffee is the perfect fit for everything we were trying to accomplish."
Dominello, a Notre Dame-educated business consultant and CEO, converses directly with Neuro Coffee's customers—and includes free perks like T-shirts and car magnets for subscribers. He says the feedback thus far has been phenomenal.
"The majority of customers who started with us in December are still with us and loving it," Dominello says. "For Dr. Mike and me, it's really gratifying to know that people are getting healthier while enjoying the flavor of the coffee. Because no matter what the health benefits are, if it's not good coffee, people aren't going to drink it."

Learn more about Neuro Coffee and place an order at: getneurocoffee.com
WHAT THE ROBERT IRVINE MAGAZINE EDITORS SAY:
The promise of "great tasting" supplements dates back to the birth of the supplement industry itself—when protein powders could generously be described as cement mix. Suffice it to say we're fairly skeptical when any company says their product tastes so good you can't tell it's infused with healthy ingredients. With that considerable caveat out of the way, Neuro Coffee made believers out of us. The artisan roasts are rich and delicious, on par or exceeding the offerings currently available from coffee industry titans like Starbucks or Peet's. What's more, magazine GM Matt Tuthill said he felt more focused after drinking the coffee for three days, even though Roussell says that an acute effect is not typical. Whatever the case, we say the coffee is worth the price even if there were no added antioxidants. You'll start drinking Neuro Coffee for the brain health benefits, but you'll keep drinking it because the coffee taste so good.