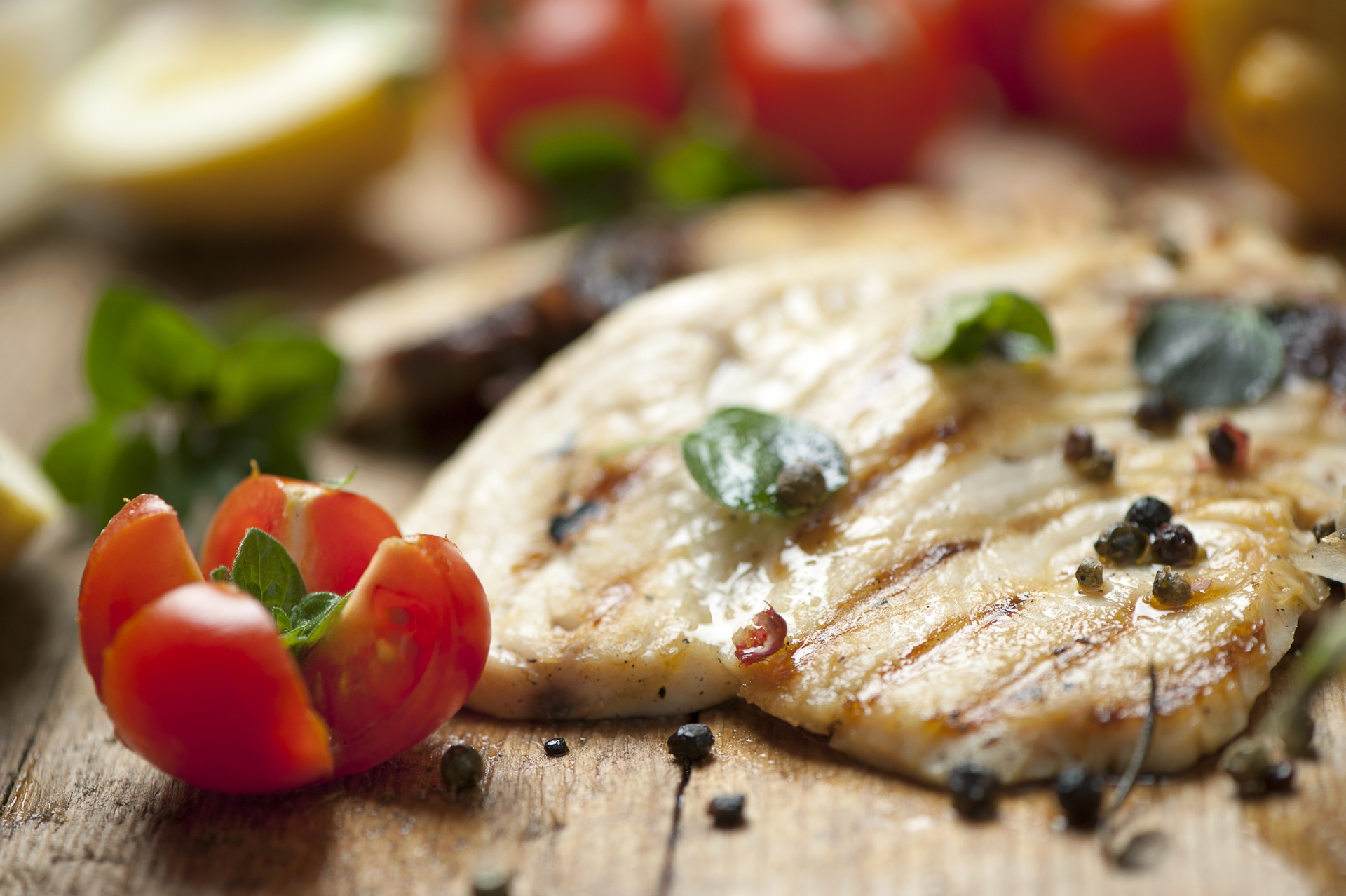 Serves 2
YOU'LL NEED
1/4 cup brown sugar
2 tbsp soy sauce
1 cup long grain white rice
2 cups water
1 head broccoli cut into florets
Two 4 oz portions sword fish
1 large red onion medium diced
1 tbsp grape seed oil
MAKE IT
1. In a small sauce pot add soy sauce, brown sugar, bring to a boil.
2. In another pot add rice and water and bring to a boil. Cover and place in a 350-degree oven for 8 minutes. Pull from oven, leave the cover on, and allow to steam for another 8 minutes.
3. Heat a sauté pan to high heat, add grapeseed oil, add the sword fish, and allow to cook for approximately 4 minutes. Flip fish over and coat lightly with soy sauce, finish in a 350 degree oven for approximately 8 more minutes.
4. In a separate sauté pan, add broccoli florets and cook over medium heat for approximately 8 minutes, or until broccoli is cooked through.
5. Add broccoli to the steamed rice, finish fish with another tsp of soy sauce on top.
THE MACROS
CALORIES:638
PROTEIN: 35 g
FAT: 16 g
CARBS: 90 g