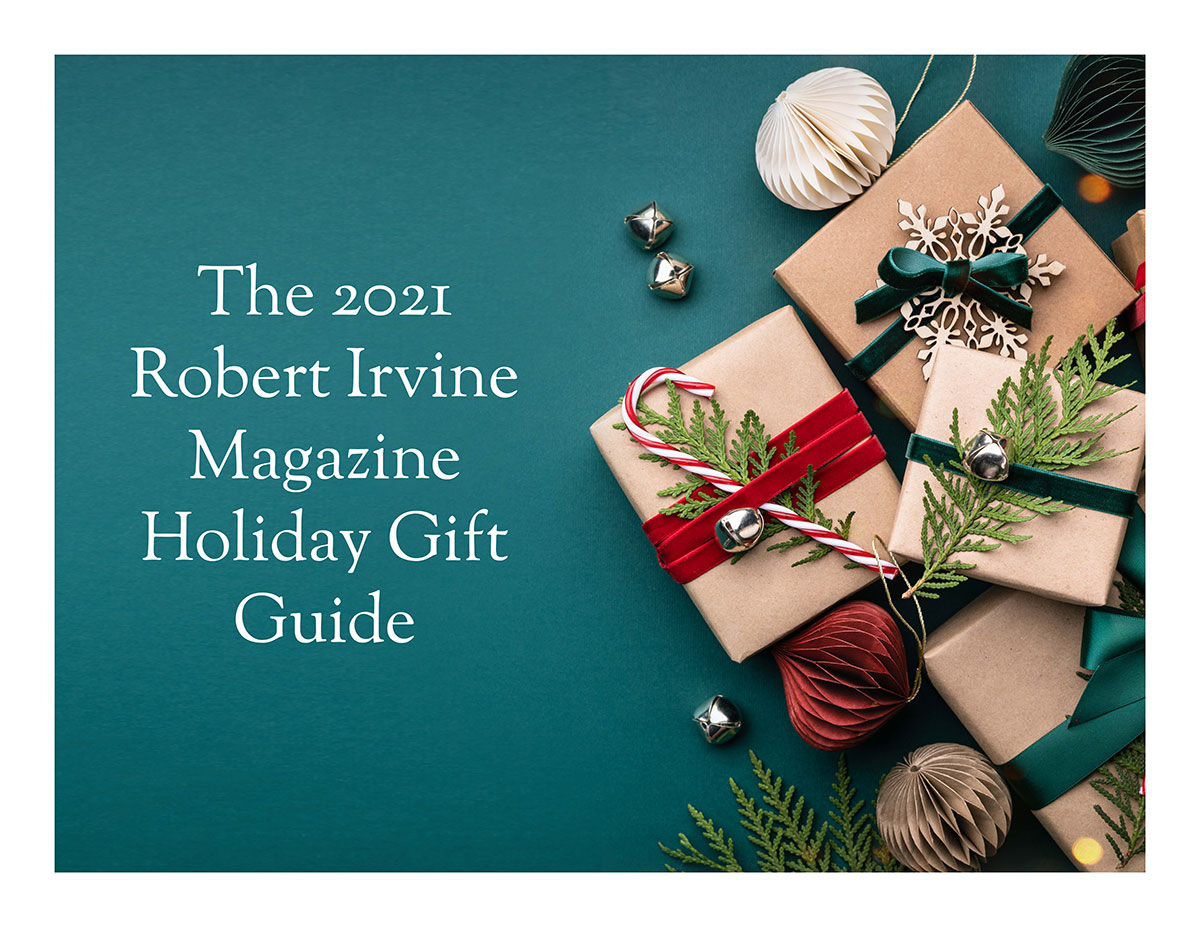 The 2021 Robert Irvine Magazine Holiday Gift Guide
A Little Something For Everyone On Your List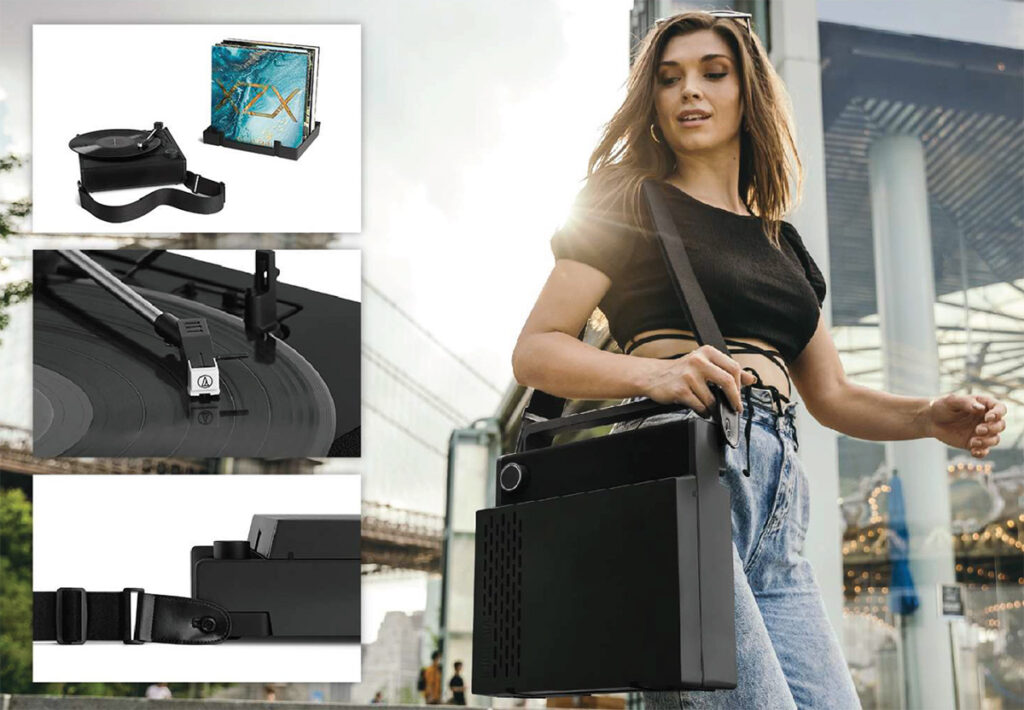 VICTROLA REVOLUTION GO
Well, well, well, we've really come full circle, haven't we? From the Walkman to iPod to endless streaming from your phone to… this. Of all the wild and crazy flexes one could bring to a party, we can't think of a bigger or better one than this. This fully portable, rechargeable, Bluetooth-enabled record player from Victrola is just the thing for physical media enthusiasts, people who demand a warmer, more personal sound from their music, and for the truly old-fashioned types who consider the album to the be the ultimate measure of an artist. Good enough to be your home stereo. Versatile enough to take anywhere. We say: flex away!
$199,victrola.com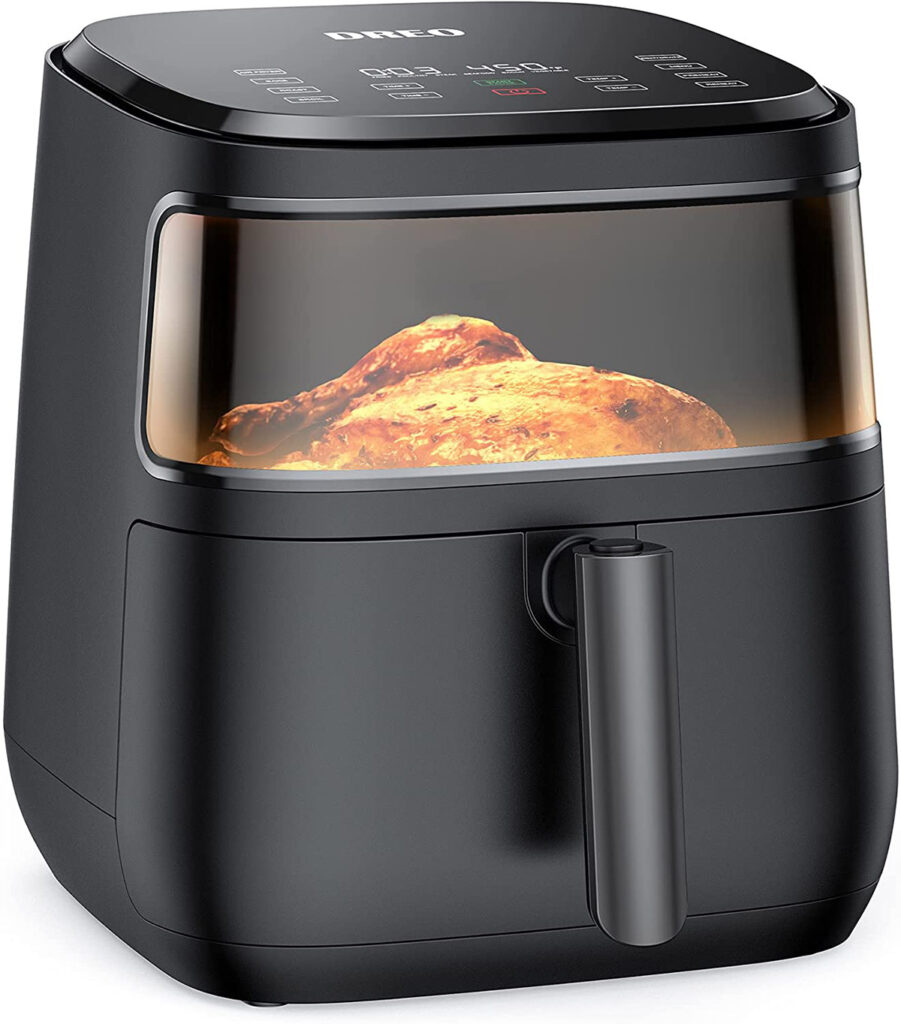 DREO AIR FRYER PRO MAX
Add a satisfying crunch—without a ton of extra fat—to wings, pickles, veggies, and frozen foods of all kinds with the Dreo Pro Max Air Fryer. Dreo's heat wrap technology ensures 360-degree cooking with no surface of your food left un-crispified—all while leaving the inside tender and piping hot. The 6.8 qt cooking container is big enough to air fry a whole chicken, so it's surely big enough to crisp up whatever appetizers you had in mind, making this must-have equipment for any party or big game.
$100, amazon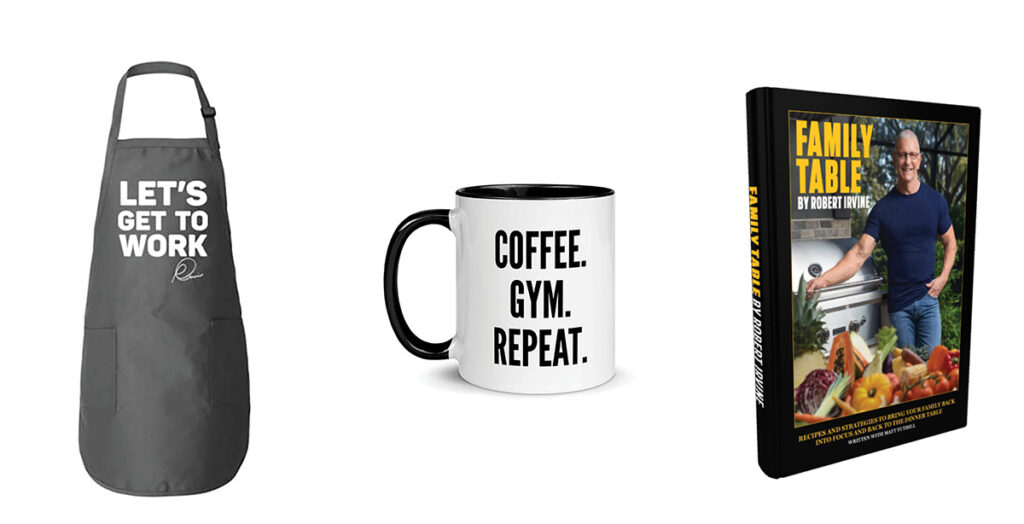 IRVINE PRODUCTS
From aprons and coffee mugs to books and casual wear, get everything you need for the Team Irvine member in your life right HERE. Got a hungry fitness enthusiast in you need to shop for? Check out what's new at FitCrunch HERE (we HIGHLY recommend the new Strawberry Streudel flavor.) Shop with us and you won't just be sharing impeccably good taste; a portion of the proceeds from all Irvine products benefits the Robert Irvine Foundation to support veterans and first responders.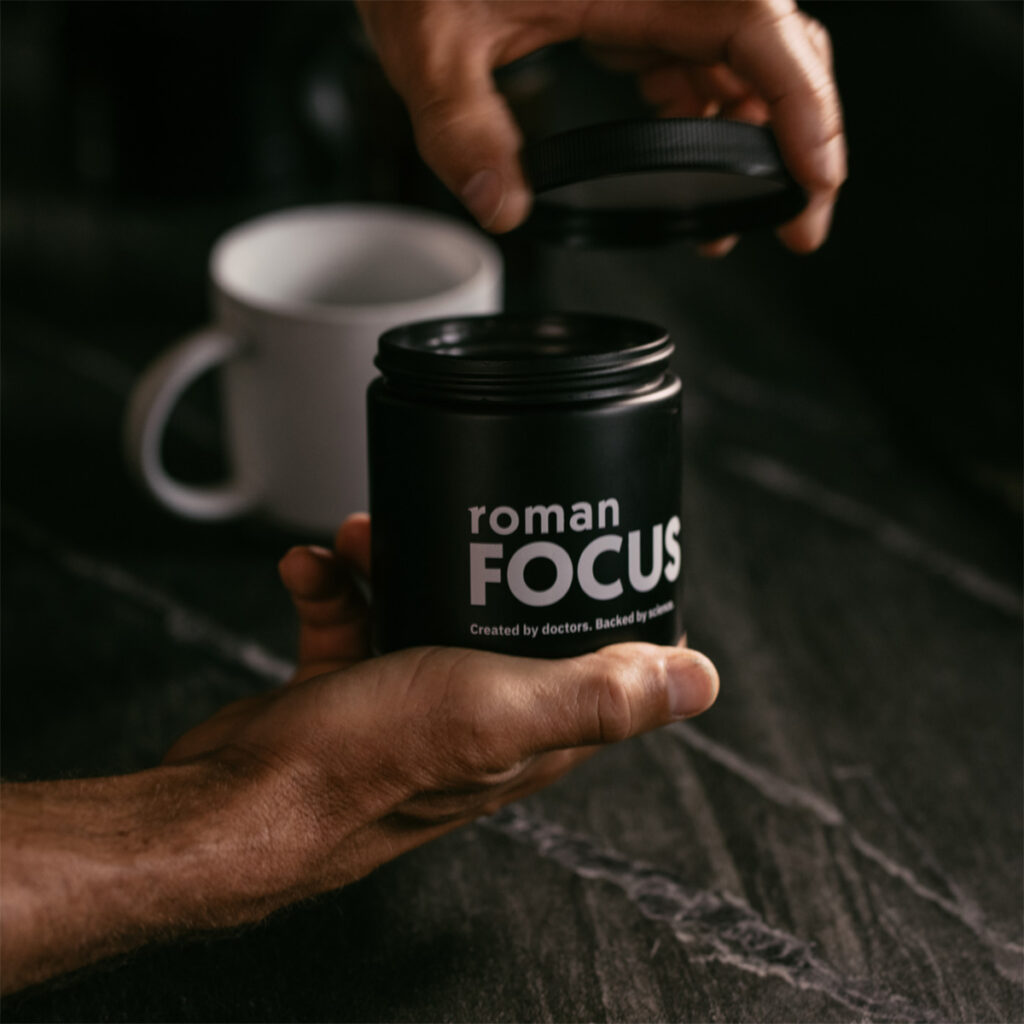 ROMAN FOCUS
Two capsules deliver about as much caffeine as you'd get from a cup of coffee, but with a 76% of your daily vitamin B6, and a whopping 4,167% of your daily vitamin B-12, plus Niacin, L-Theanine, and ginseng root extract. It's a perfect balance for energy you can feel without jitters, delivering on its name. And let's face it, we could all use a little more focus.
Subscriptions available HERE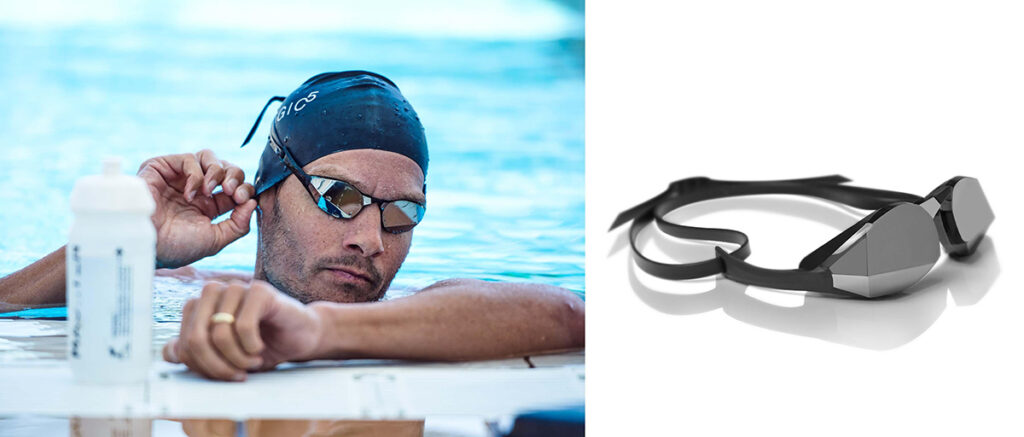 THEMAGIC5 SWIM GOGGLES
As seen on this season of Shark Tank, THEMAGIC5 makes the world's first and only custom-fitted swimming goggles—worn by Olympic swimmers and world #1 triathlete Jan Frodeno. Through facial scanning, robotics, and 3D printing technology, each pair of THEMAGIC5 goggles is specifically designed and made to match the contours of the user's face. After downloading the THEMAGIC5 mobile app, a quick and easy facial scan is completed via smartphone to capture the thousands of unique data points that are used to model the nose bridge, gasket, and other custom components of the goggles. Along with improved peripheral vision, anti-fog lenses, and UV protection, this means a more comfortable goggle that does not leak water, distract, or leave red pressure marks around the eyes!
$65, THEMAGIC5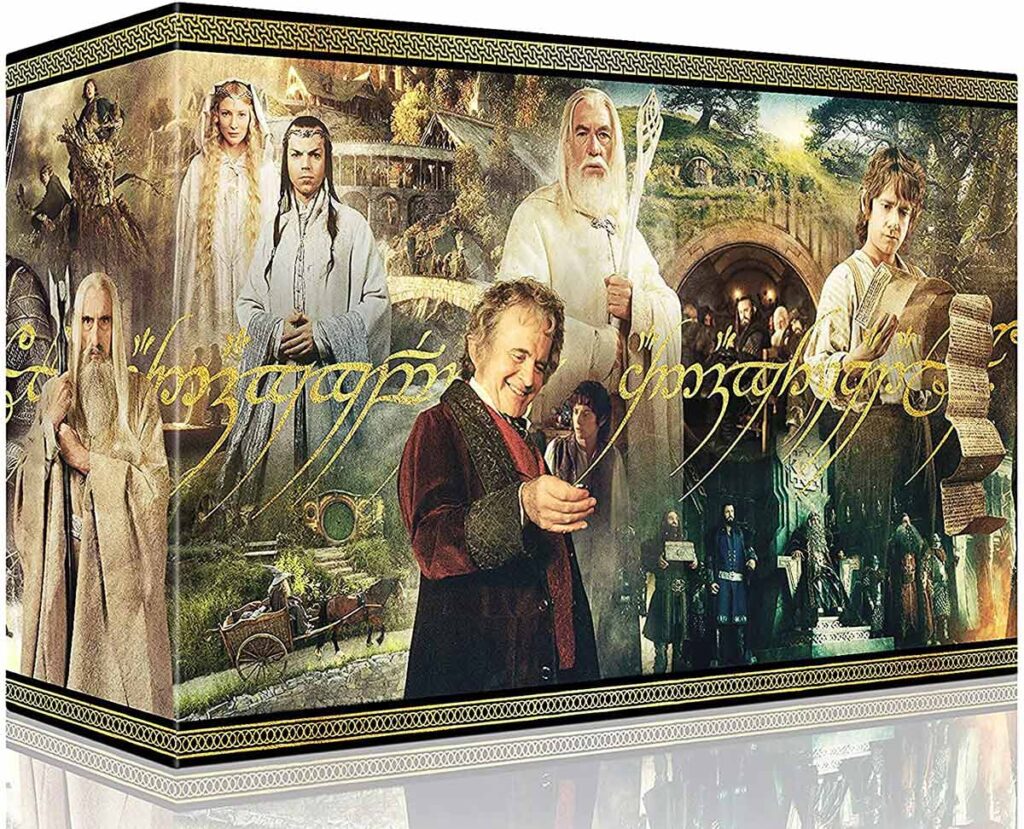 MIDDLE-EARTH ULTIMATE COLLECTOR'S EDITION 4K BOX SET
All six of Peter Jackson's Middle-Earth films (Three in the Hobbit series: An Unexpected Journey, The Desolation of Smaug, The Battle of the Five Armies; and three in Lord of the Rings: The Fellowship of the Ring, The Two Towers, and The Return of the King) are at long last collected in a single box featuring 4K and standard Blu-ray versions of both the original theatrical releases and their extended version counterparts. That means this box set is massive: 31 discs in all, including a special feature disc with Stephen Colbert's live chats with the cast that followed the 20th anniversary Alamo Drafthouse screening of each of The Lord of the Rings films. These interviews alone would make a worthy addition to any collector's library, but the box set also includes seven post cards featuring art work inspired by the film, as well as a glossy booklet that gives insight into the costume design concepts used in the making of each trilogy. Some collectors have lamented that the appendices—making-of diaries and other special features which were present in the extended edition DVD release of LOTR—are not included here, but it's hard to imagine that any hardcore LOTR collector wouldn't already be in possession of those discs. Besides, the box itself in this new release is a work of art worthy of display. Utilizing a "puzzle box" design with strategically-placed magnets to lock it into place, the set can be presented as one long mural displaying artwork from all six films, as a fully-enclosed box, or showing all six films facing out. It is, in a word, precious.
$204, amazon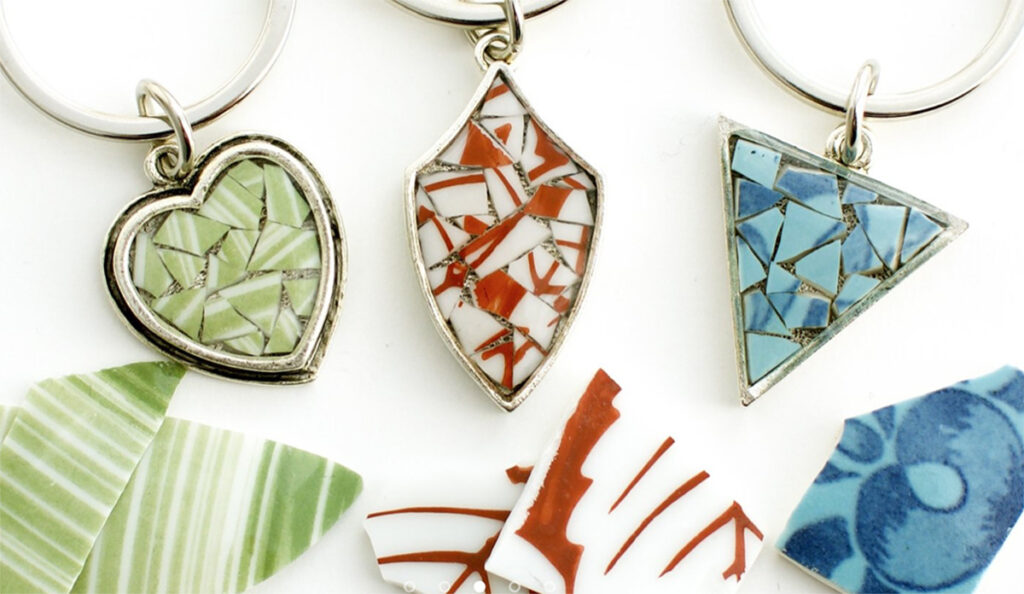 NOZOMI PROJECT JEWELRY
For the third year running, we're proud to featur Nozomi Project Jewelry in our annual gift guide. To recap: The 2011 Tohoku earthquake that rocked the Fukushima nuclear power plant and surrounding areas killed 16,000 people and caused nearly a quarter trillion dollars in damage. Amidst all the destruction: small mountains of shattered pottery, which the Nozomi Project uses to turn into beautiful jewelry. (We originally wrote about the project HERE.) These unique pieces don't just make perfect gifts, but fund recovery efforts and help employ people directly affected by the disaster.
Shop at Nozomi Project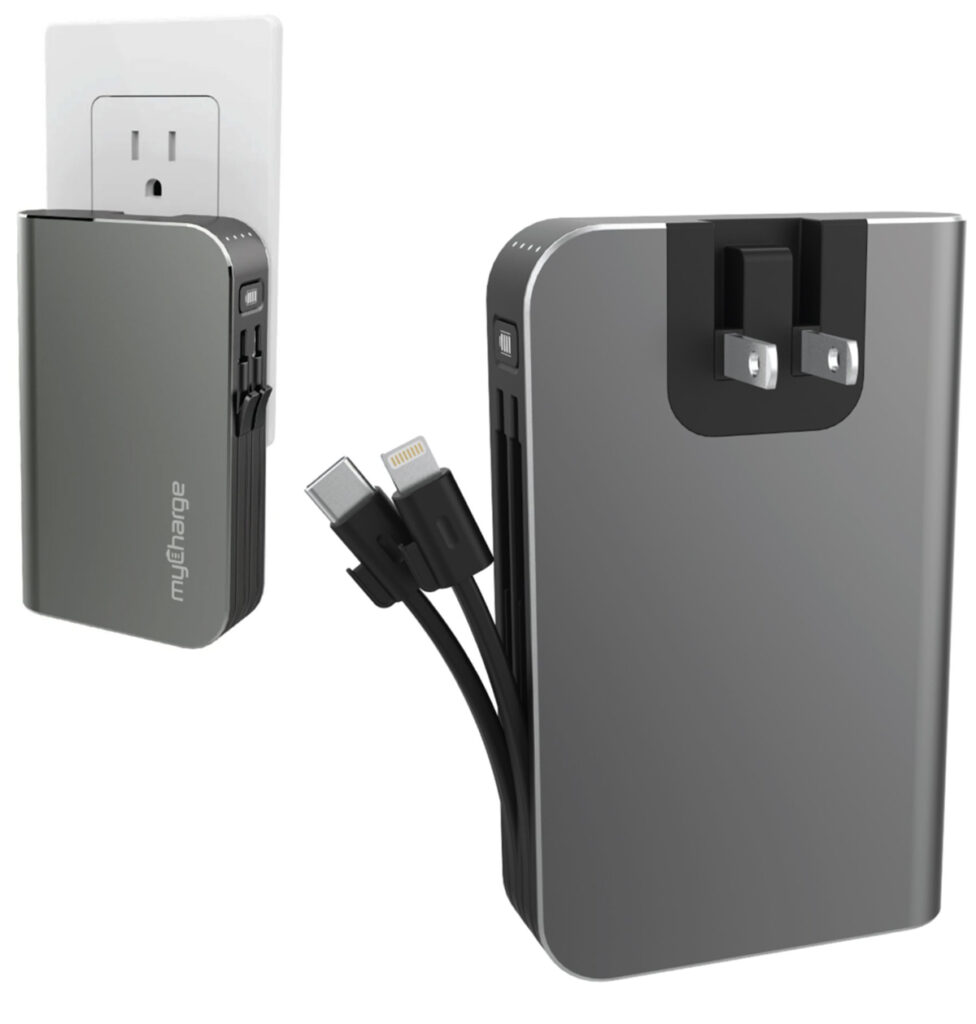 MYCHARGE
Of all the portable battery options out there—and there are plenty—the MyCharge takes the crown. Not only does the battery charge quicker than competitors, it charges your devices faster, too. The sleek design features an AC power plug built into the back of the battery (which no doubt lets it power up in a flash), along with built-in Lighting and USB-C cables that tuck away neatly into the side of the unit. In short: a portable charging revolution, and a necessity for anyone who does a lot of work from their phone or travels with multiple devices.
$100, MyCharge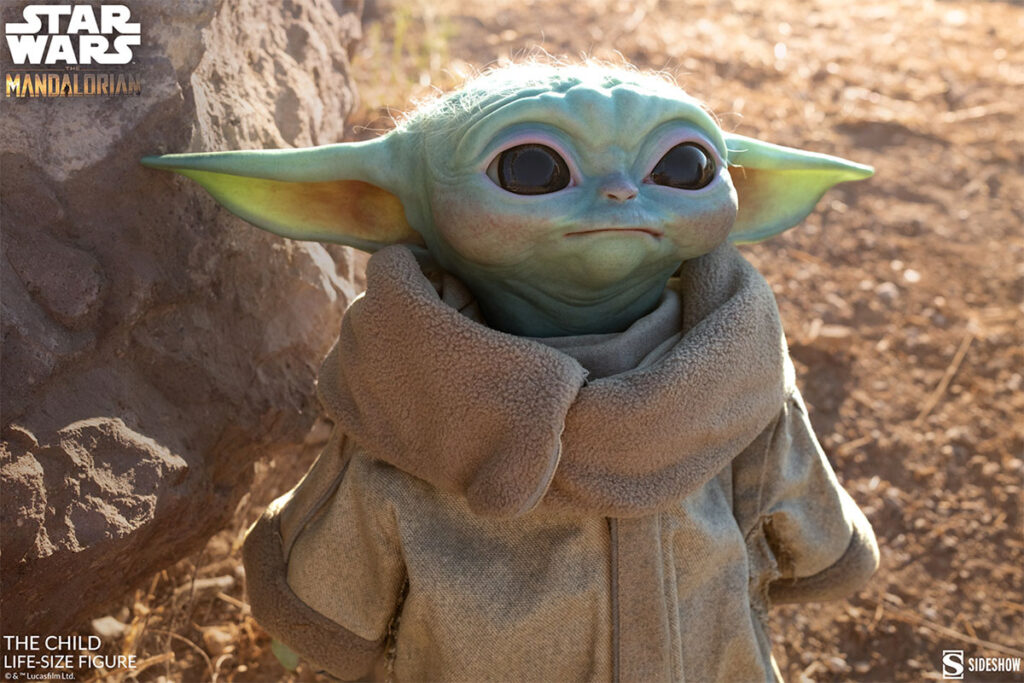 THE CHILD LIFESIZE FIGURE
There have been plenty of collectible figurine and statue companies to crop up in the past 20 years, but Sideshow remains the industry's gold standard. Look no further than their life-size Grogu, perhaps better known as Baby Yoda from the Disney+ streaming series, The Mandalorian. "The Child" Life-Size Figure measures 16.5" tall, standing on a simple ship deck base that lets this adorable alien steal all of the focus- along with the Mandalorian's ship parts. Inspired by its unique onscreen appearance, this mixed media statue features a tan fabric coat swaddling The Child as it gazes up with charming wide eyes, hiding the silver shift knob from the Razor Crest in its right hand. The MSRP may seem hefty at a glance, but with Sideshow's incredible artistic and quality standards, you can rest assured it's worth every penny.
$375, sideshow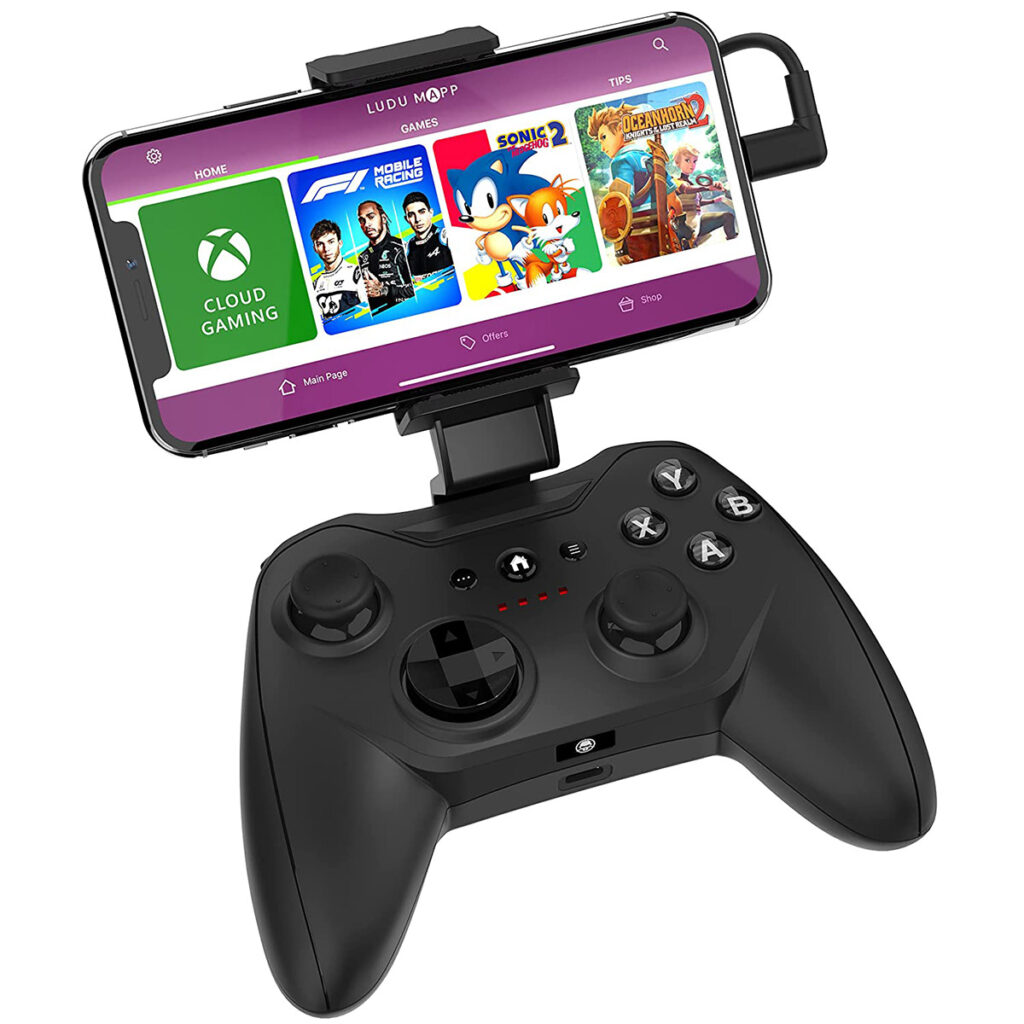 ROTOR RIOT MFi CONTROLLER
For the hardcore gamer, mobile games are always a bit of a drag. No matter how good the concept or execution, most mobile games leave one wondering how much better the experience might have been on a game console or PC using a proper controller. And while there have been other mobile controllers before, setup is often clunky and compatibility from game to game a lingering question. But Rotor Riot's RR1852 controller for iPhone needs no setup, separate app, or… anything really. It draws power from your iPhone's lightning port and works with just about everything. We tested on a host of games with awesome results—including the latest mobile version of Madden, a great game with an historically crummy mobile experience. The results were outstanding, with the RR1852 practically turning it into a full-fledged console experience. The best news of all is that it's priced cheaper than a console controller and works with a device you already own.
$49, amazon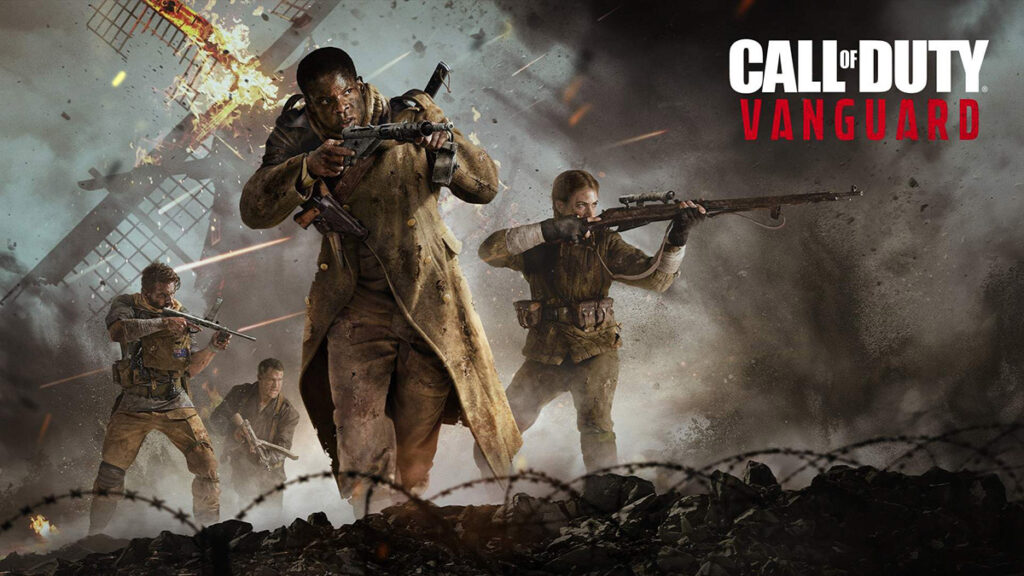 CALL OF DUTY: VANGUARD
Fight on every front of WWII as a member of elite special forces teams attacking high-value targets at critical moments to turn the tide of the war in the Allies' favor. A short but sweet campaign—which looks breathtaking in 4K on next-gen systems—gives way to a highly-polished and competitive multiplayer mode with 20 maps at launch, zombies, and the chaotic Warzone mode. The best in class shooter remains at the top of its game, even 18 (!) installments into the franchise.
$59, Best Buy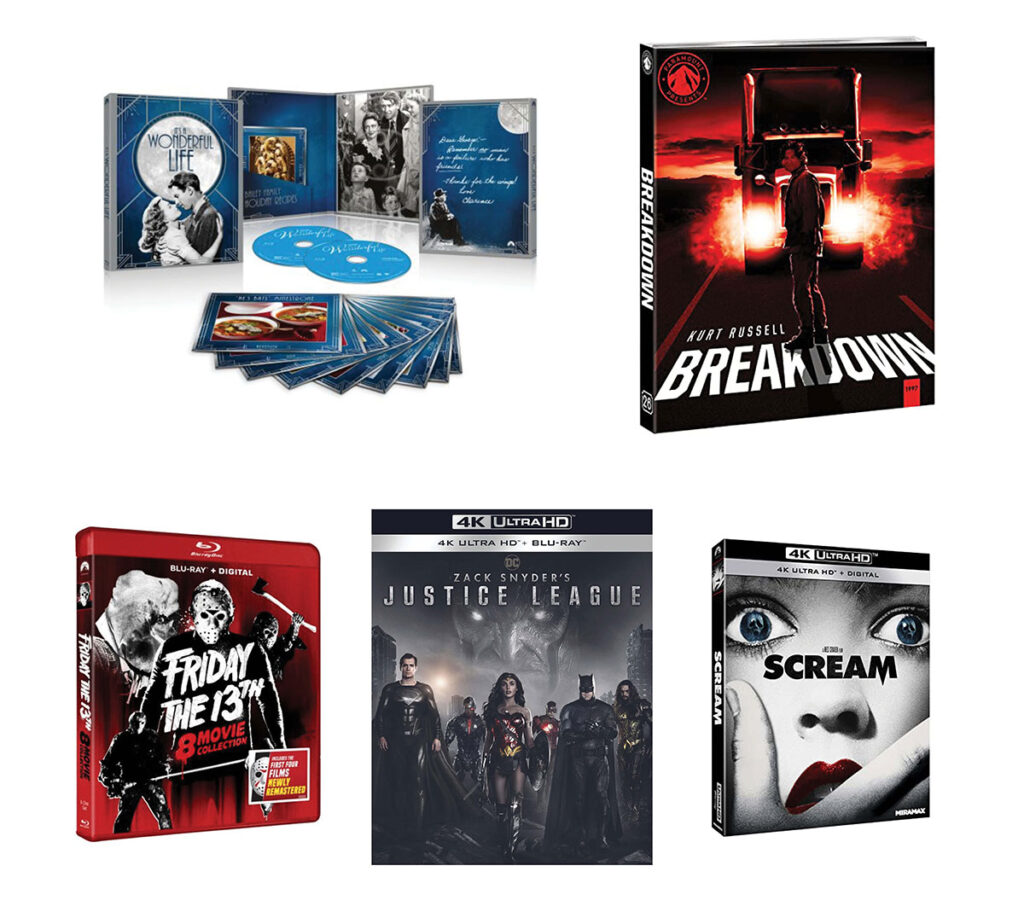 FOR THE MOVIE LOVER:
IT'S A WONDERFUL LIFE GIFT SET
The movie you know by heart even if it's been many years since you've seen it gets a terrific new gift set this year: The slip-case "book" contains two Blu-rays of the film—one in black-and-white, one in color—along with 10 glossy recipes cards so you can throw a holiday party just like Ma Bailey used to. Includes instructions for how to make "Pastry Snails," "Vanilla Moonbeam Pies," "Clarence's Angel Food Cake," and a delightful bourbon-brandy-vermouth cocktail called "Mama and Papa Dollar". For faithful It's a Wonderful Life fans, this is what you wished for when you threw that rock.
$20, Best Buy
BREAKDOWN
This movie is cinematic equivalent of a great, three-minute pop song: a devilishly simple premise that gets right into who the characters are and what the whole thing is about right from the jump. Regular people thrust into an extraordinary situation often makes for a great setup, but this one holds up because it pays off without wasting any time along the way. A top-of-their-game Kurt Russell and Kathleen Quinlan deliver vulnerable, believable performances, playing a married couple unexpectedly stumbling into a fight for their lives, working off a script from Shane Salerno, who has gone on to pen the sequels to Avatar. Breakdown stands as a testament to the fact that he always had it; there's not an ounce of fat on this—and it looks absolutely terrific on Blu-ray.
$24, amazon
SCREAM 4K
The ultimate deconstruction of the horror genre gets a gorgeous remaster just in time for the release of Scream 5 in early 2022. The movie that changed the way you saw that silly drugstore "ghostface" mask and Jiffy pop is always worth a rewatch, but even moreso in ultra high-def. A quick refresher: After a series of mysterious deaths befalls their small town, an offbeat group of friends led by Sidney Prescott (Neve Campbell) become the target of a masked killer. As the body count rises, Sidney and her friends turn to the "rules" of horror films to help navigate the real-life terror. Did you know David Arquette met Courtney Cox while filming this? And that they're divorced now? I mean, we don't usually follow that kind of thing, but, I dunno, it's a little bit interesting.
$20, amazon
ZACK SNYDER'S JUSTICE LEAGUE
Did this thing really need to be four hours? Well, it's basically two movies in one—likely owing to the fact that Snyder could guess he probably wasn't going to get another bite at the DCEU apple. So the answer is an obvious, and resounding: YES. ZSJL is the rare epic that leaves you wanting more—especially after that wonderful tease of an epilogue that gives us the briefest of glimpses into the "Knightmare" scenario and where JL 2 and 3 would have gone. Right now we can only dream of what might have been. But in the meantime we can enjoy this monster of a movie in true 4K, and never have to worry that our bandwidth will hold up over the course of a four-hour feast. Erase the theatrical version from your memory. This is the only Justice League movie.
$30, amazon
FRIDAY THE 13th 8-FILM COLLECTION
The first eight films in the delightfully whimsical adventures of teenage camper Jason Vorhees are now collected here in a single slim Blu-ray case, including the uncut version of the original classic. Completists will wonder where Jason's subsequent adventures are – like the time he teamed up for a romp with his best bud and sometimes frenemy Freddy Kreuger, that one where he went to hell, and the one where he got rebooted by Michael Bay. The answer to that question, of course, is, "What the hell are you talking about? No one likes those movies. In fact, no one likes you." Seems a bit excessive, but what can you do? Oh, I'll tell you what you can do: Watch all eight of these in a row in crystal clear high-def! By the time Jason takes Manhattan—presumably as a Broadway singer—you'll wonder what you've done with your life. Don't wonder, friend. You enjoyed it. And you owe an explanation to no one.
$45, Best Buy