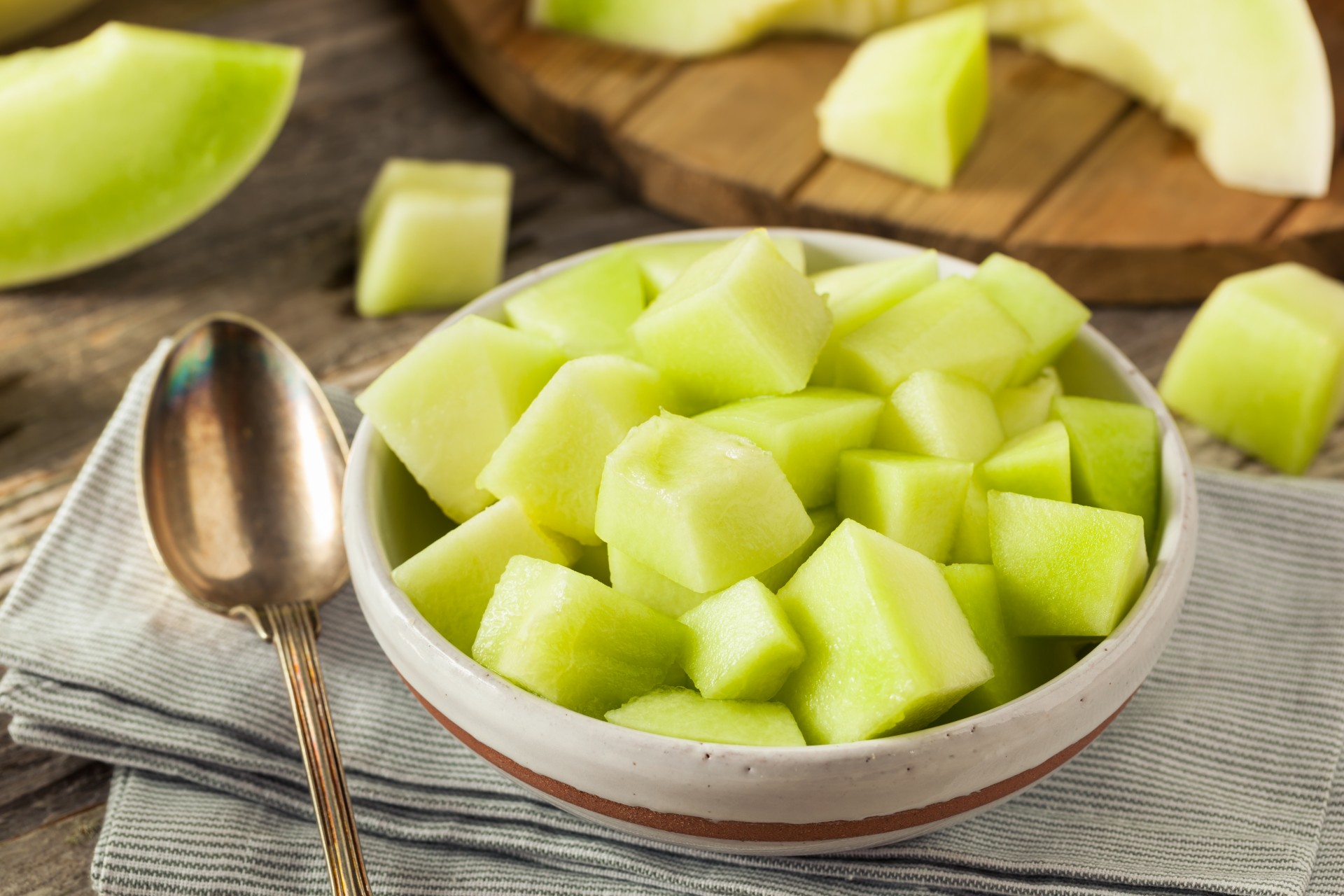 SUMMER MELON and ENGLISH PEA SALAD
SERVES 6
YOU'LL NEED
1 tsp crushed red pepper
2 tbsp white balsamic vinegar
1/2 tsp minced shallots
1 cup english peas
1/2 tsp honey
1/4 tsp sea salt
2 tbsp avocado oil
1/2 cantaloupe
1/2 honeydew melon
2 oz country ham, thinly sliced
8 basil leaves, torn
4 oz burrata
1/4 tsp cracked black pepper
MAKE IT
1) Combine crushed red pepper, vinegar, shallots, honey, English peas and salt in a small bowl, stirring with a whisk. Slowly add oil.
2) Cut melons into quarters and slice.
3) Toss the melon, basil and ham slices and place into small bowls. Add the burrata over top, score the tops and spoon the English pea vinegar mixture over the top.
THE MACROS
CALORIES: 201
PROTEIN: 8 g
FAT: 10 g
CARBS: 21 g
Originally published in Robert Irvine Magazine.