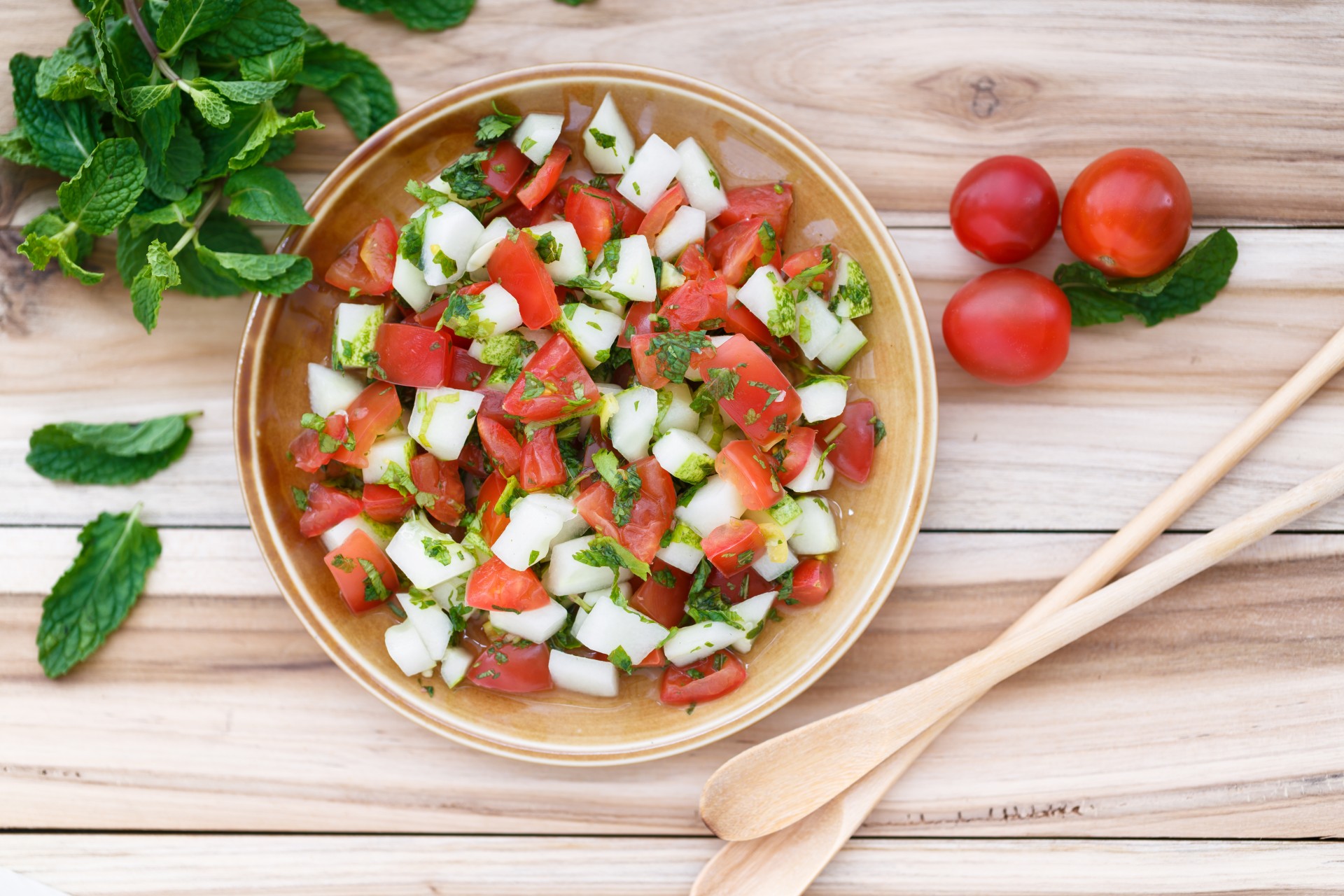 TOMATO and CUCUMBER SALAD
SERVES 4
YOU'LL NEED
1 oz avocado oil
2 oz balsamic vinegar
1/2 medium English cucumber
1 tsp fresh ginger minced
1 garlic clove minced
1 lb heirloom tomatoes, cored and cut into slices
1/4 cup thinly sliced red onion
2 cups arugula
1/4 cup small basil leaves
1 tsp sea salt salt
1/4 tsp red chili powder
1/4 tsp turmeric
3/8 tsp freshly ground black pepper
MAKE IT
1) Peel cucumber, halve lengthwise. Remove seeds, and slice diagonally. Add cucumber, tomatoes, spices, onion, ginger, garlic, salt, and pepper. Toss well with oil and vinegar, let marinate for 1 hour. This can also be done overnight (wait to add spices on the next day)
2) Toss with arugula and arrange salad on a platter; sprinkle evenly with basil.
THE MACROS
CALORIES: 91
PROTEIN: 1 g
FAT: 7 g
CARBS: 7 g
Originally published in Robert Irvine Magazine.