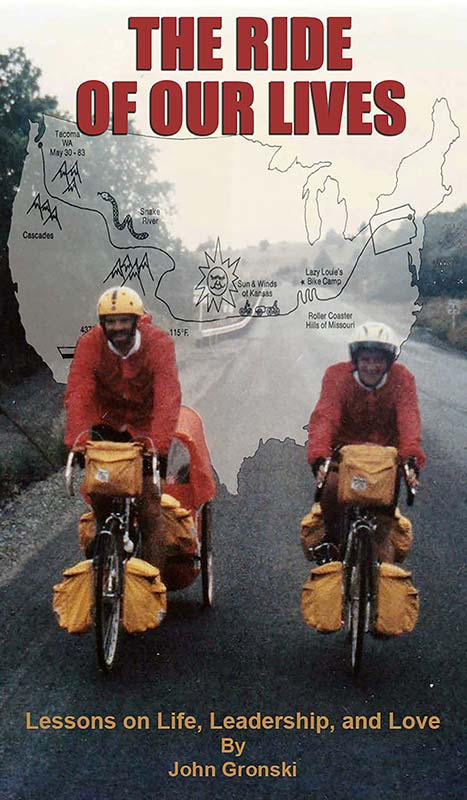 Robert Recommends: The Ride of Our Lives by John Gronski
There's a book I just had the joy of reading I wanted to recommend to you all, "The Ride of Our Lives" by John Gronski.
It's a true story of John's bicycle ride across the United States with his wife, Berti, and fifteen-month-old son, Stephen. During their 3-month adventure the Gronski family experience trials, triumphs, and learning lessons.
They discovered incredible people from coast to coast. They faced wind, rain, traffic, and (amazingly) an angry bull.
They never gave up. The book is a powerful reminder that neither should you. As I always say, Nothing is Impossible. John and his family prove that.
Learn more about John at johngronski.com
Buy the book at Amazon.com