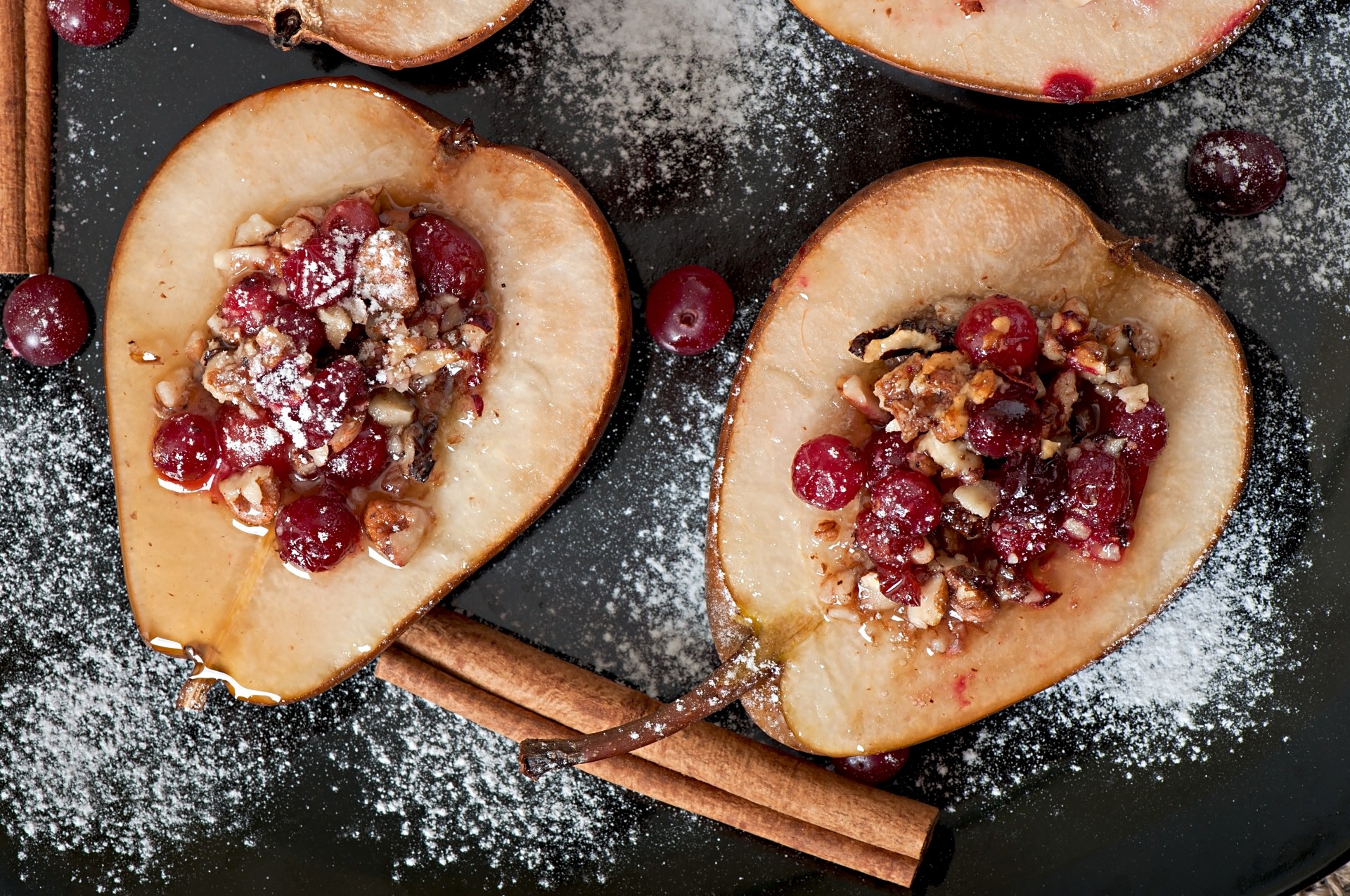 Roast Pear with Granola, Cranberries & Frozen Yogurt
SERVES 6
YOU'LL NEED
3 pears
3 tbsp stevia
¼ tsp ground cinnamon
¼ cup dried cranberries
½ cup low-fat granola
1/3 cup apple juice
1 ½ cups low-fat vanilla frozen yogurt, divided into 6 scoops
MAKE IT
1) Preheat oven to 350 degrees.
2) Peel pears and cut in half lengthwise. Scoop out core with a spoon. Place in a glass casserole dish, cut-side up.
3) Combine stevia and cinnamon. Sprinkle on top of pears.
4) Combine dried cranberries and granola in a mixing bowl. Set aside.
5) Pour apple juice into pan with pears.
6) Place pan in oven and bake for 10 minutes. Remove pan and mound the granola/cranberry mixture into the holes created by the missing cores. Return pan to oven and bake for an additional 10 minutes.
7) Remove pan and allow to sit for 5 minutes. Plate pears and drizzle with remaining juice. Serve with frozen yogurt.
THE MACROS
CALORIES: 140
PROTEIN: 3 g
FAT: 1 g
CARBS: 31 g
This recipe is an excerpt from Chef Robert Irvine's new book, Fit Fuel: A Chef's Guide To Eating Well, Getting Fit, and Living Your Best Life. Order at: fitfuelbook.com