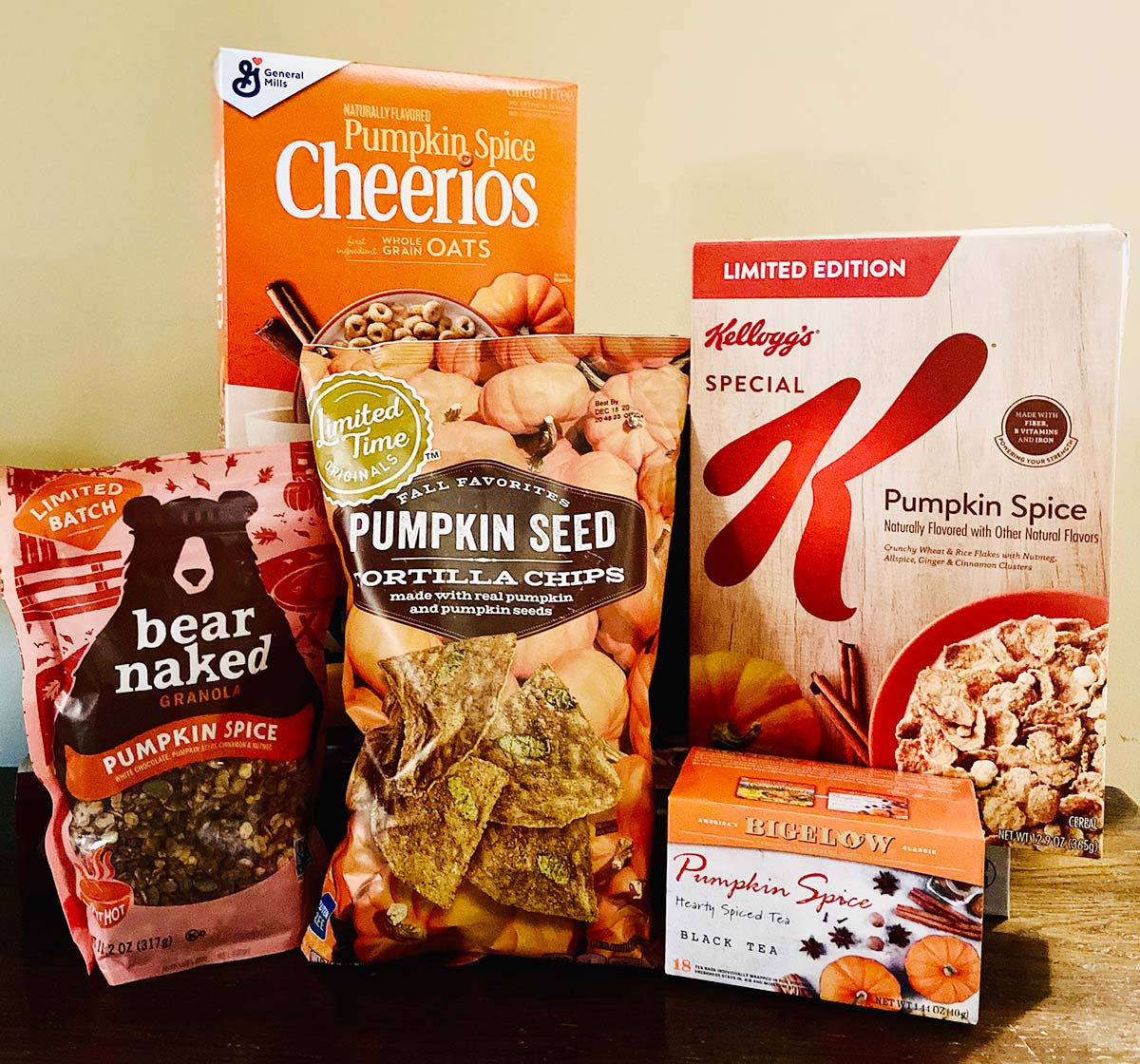 Pumpkin Everything: A Roundup of Your Grocery Store's Seasonal Offerings
It's that time of year again: Grocery stores are flush with pumpkin-flavored products. Robert Irvine Magazine editor Matt Tuthill tested five popular offerings and reports back here. The verdict: It's all good news for pumpkin lovers.
BEAR NAKED PUMPKIN GRANOLA
Earthier than you'd expect for something with white chocolate chips in it, not overly sweet, and with a hefty dose of pumpkin seeds—enough for a several in each bite. If you love the taste of artificial pumpkin, look elsewhere. Bare Naked's approach to pumpkin flavor is very close to the real thing.
PUMPKIN SPICE CHEERIOS
You'd be right to expect big things from the cereal king, and you certainly won't be disappointed with these. Perfectly balanced right down the middle, with a distinct pumpkin flavor that's only about as sweet as Honey Nut Cheerios with no lingering aftertaste.
PUMPKIN SPICE SPECIAL K
The standard Special K rice flake gets a mildly sweet coating while the big punch of pumpkin comes from ginger, cinnamon, nutmeg, and allspice flavor "clusters". Resembling yogurt icing, these clusters melt and disperse their contents into the bowl the longer they sit in milk. But whether you wolf down the bowl or take your time, the whole experience verges on cloyingly sweet. For Starbucks PSL fans only.
LIMITED TIME ORIGINALS PUMPKIN SEED CHIPS
Savory pumpkin is hard to get right, but the folks at Limited Time Originals nailed the perfect formula. For every hint of sweet cinnamon in these tortilla chips, there's a big salty kick – think pumpkin or butternut squash soup – that emphasizes the pumpkin puree in a whole new light. Visible pumpkin seeds in each chip add a satisfying crunch. Speaking of pumpkin or butternut squash soup – if you're making some, try crumbling some of these bad boys on top.
BIGELOW PUMPKIN SPICE TEA
It turns out that cinnamon and nutmeg are the perfect complement to black tea. Real pumpkin flakes and a hint of licorice root put this over the top. Makes a delightful cup for any time of day and tastes great with or without a dollop of honey. So good it's downright criminal you can't get this year-round.