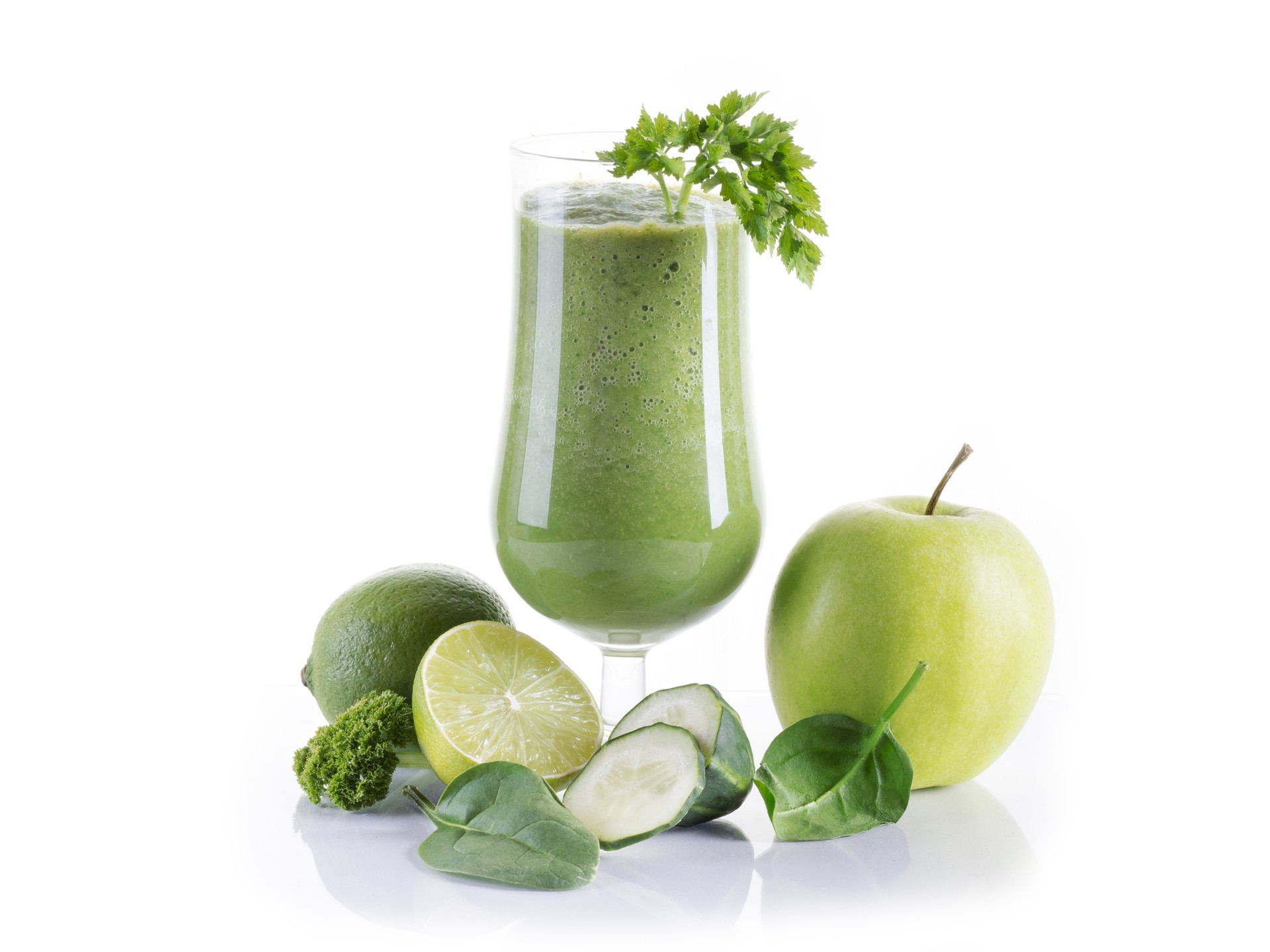 SERVES 1
YOU'LL NEED
2 celery stalks, chopped
1 cucumber, chopped
2 leaves kale, deveined
1 handful spinach
1 handful cilantro or parsley, fresh
1 lemon, peeled
1 apple, cored and chopped
MAKE IT
If using a juicer, run all ingredients through.
If using a blender, add 1 cup water and blend until smooth.
THE MACROS
CALORIES: 260
PROTEIN: 14
FAT: 1
CARBS: 58
ROBERT SAYS: "The Super Green Detox Juice gives you a great shot of quick energy and helps keep unhealthy cravings at bay. It's also incredibly flexible; use the recipe below as a base and then get creative. Try adding some fresh ginger, a quarter of an avocado, or some lime juice for a bit of a twist."
Originally published in Robert Irvine Magazine.