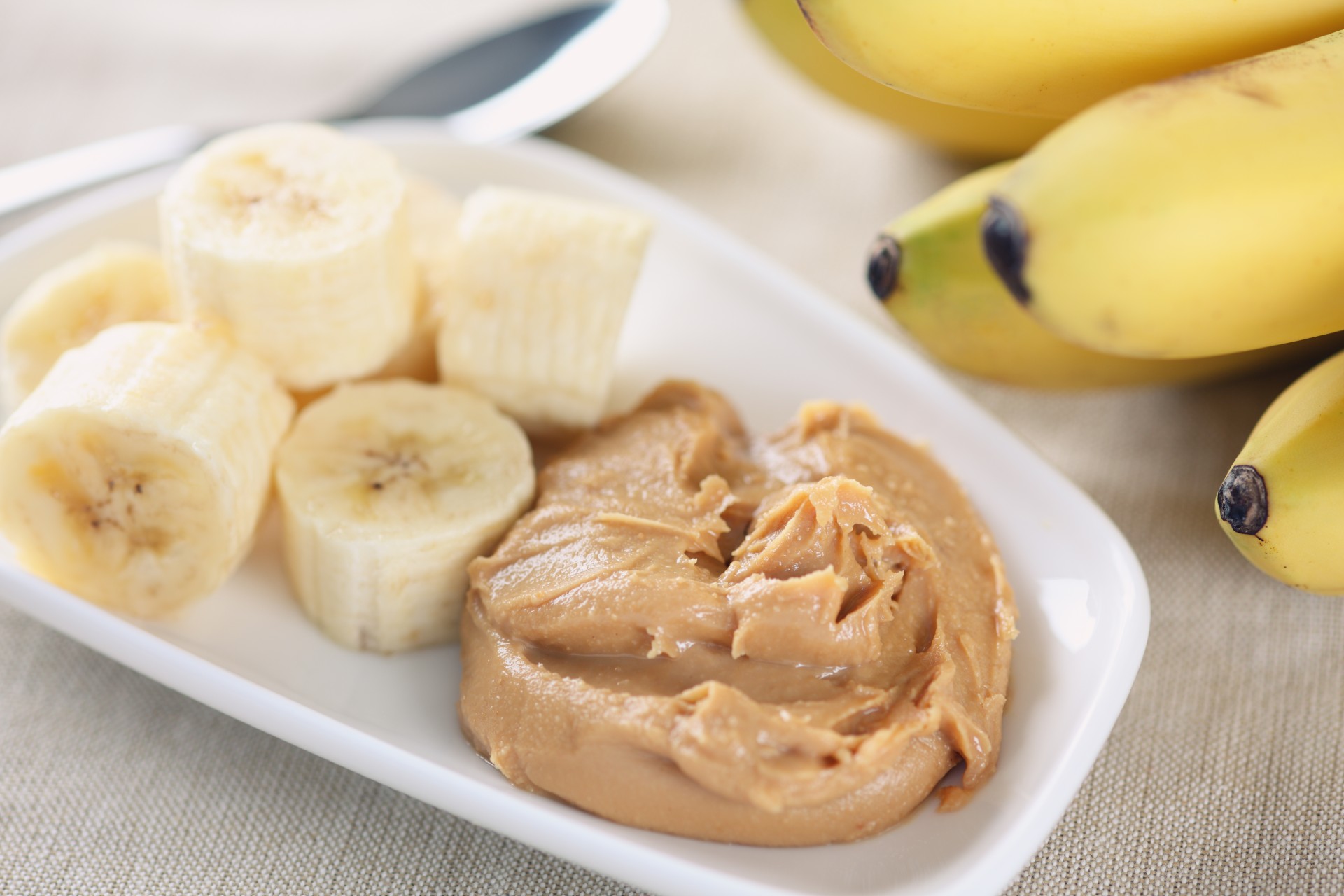 PEANUT BUTTER & BANANA SHAKE
SERVES 2
YOU'LL NEED
½ cup whey protein powder (vanilla, chocolate, or plain)
1 tbsp slivered almonds
2 tbsp peanut butter
1 cup low-fat milk
½ banana
MAKE IT
Blend all ingredients until smooth.
THE MACROS
CALORIES: 426
PROTEIN: 44
FAT: 12
CARBS: 41
ROBERT SAYS:
"I love this one for an easy post-workout meal. It's got plenty of protein from the whey, plus the peanut butter and almonds give you even more protein and healthy fats. The carbs come from the sugar in the banana and the milk (lactose), which helps restore depleted glycogen levels after a particularly tough training session."
Originally published in Robert Irvine Magazine.