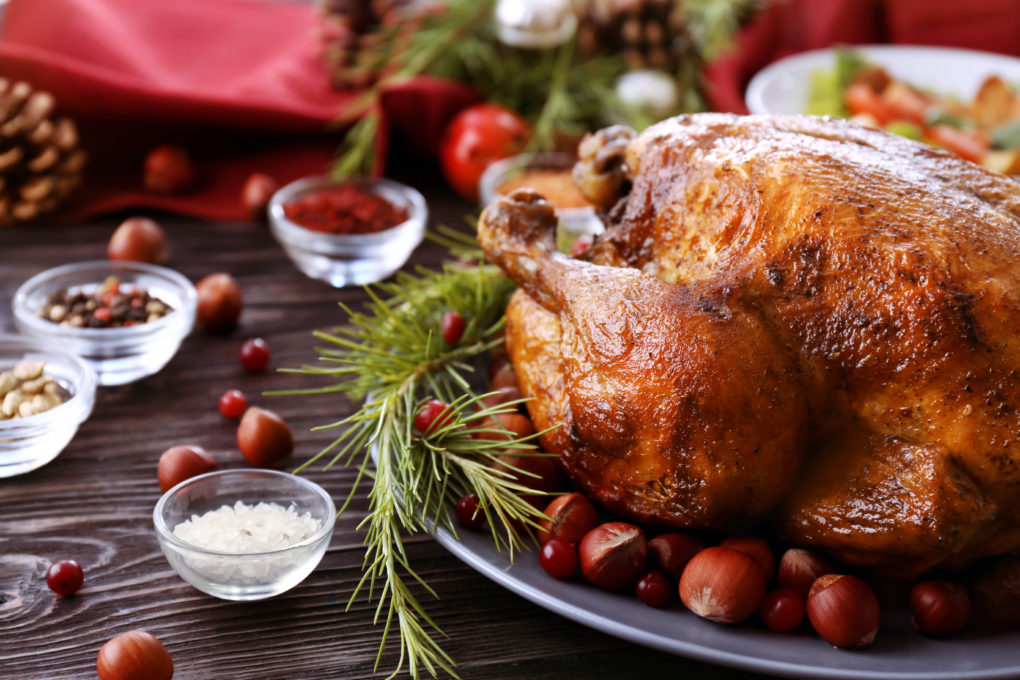 WARNING: Take every precaution when deep frying a turkey. This should always be done outside, at least 20 feet from your house. Keep children out of reach of the fryer at all times.
SERVES 12-16
YOU'LL NEED
6 qts hot water
9 oz Kosher salt
1 lb dark brown sugar
1 tsp coriander (whole)
2 lemons, cut in half
5 lbs ice
15 lb turkey
5 gallons frying oil
MAKE IT
1) Place water, salt, brown sugar, coriander and lemon into a 5 gallon container (a cooler will work).
2) Place turkey in the liquid.
3) Brine for 24 hours.
4) Remove turkey from brine and allow to air dry 1 to 2 hours prior to cooking.
5) Preheat fryer so the oil reaches 250°. Place turkey into fryer.
6) Bring temperature of the oil up to 350° and cook for approximately 30 minutes.
7) Once the turkey has reached an internal temperature of 145° remove the turkey from the fryer.
8) Allow the turkey to rest for approximately 20 to 30 minutes before slicing.
9) The turkey should reach an internal temperature of 160° before serving.
THE MACROS (Per 4 oz serving)
CALORIES: 253
PROTEIN: 32 g
FAT: 13 g
CARBS: 0 g